1 Jan 2013
Peace Infrastructures: Assessing Concept and Practice
Handbook Dialogue Series No. 10 - complete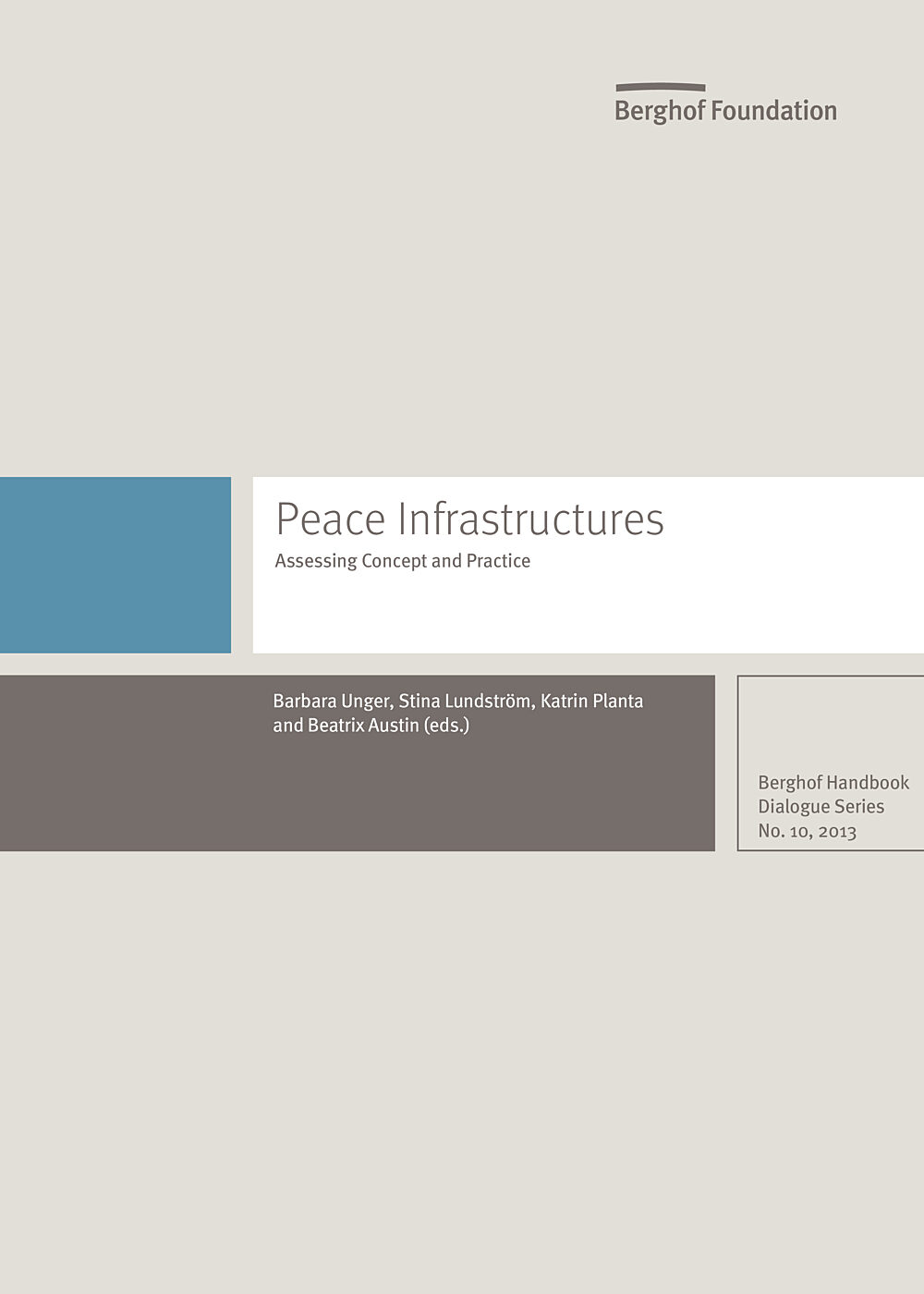 This dialogue aims to leading the debate forward on the emerging practice and theory of "peace infrastructures". The lead author and the respondents each give examples of peace infrastructures that they have been involved in as practitioners and/or academics, inviting for joint reflection on past experiences and possible practices for the future. Drawing from examples from Sri Lanka, Nepal, South Africa, Colombia, Lebanon and Cyprus, to name a few, the authors of this volume discuss whether and how peace should be given "an address"—and if so, how we best can support peace infrastructures while avoiding pitfalls.
---
Editors
Barbara Unger, Stina Lundström, Katrin Planta, Beatrix Austin
Thanks for your interest
If you find this publication useful, please consider making a small donation. Your support enables us to keep publishing.