31 Aug 2017
Multi-Communal Security Force for United Cyprus
Security Dialogue Project - Background Paper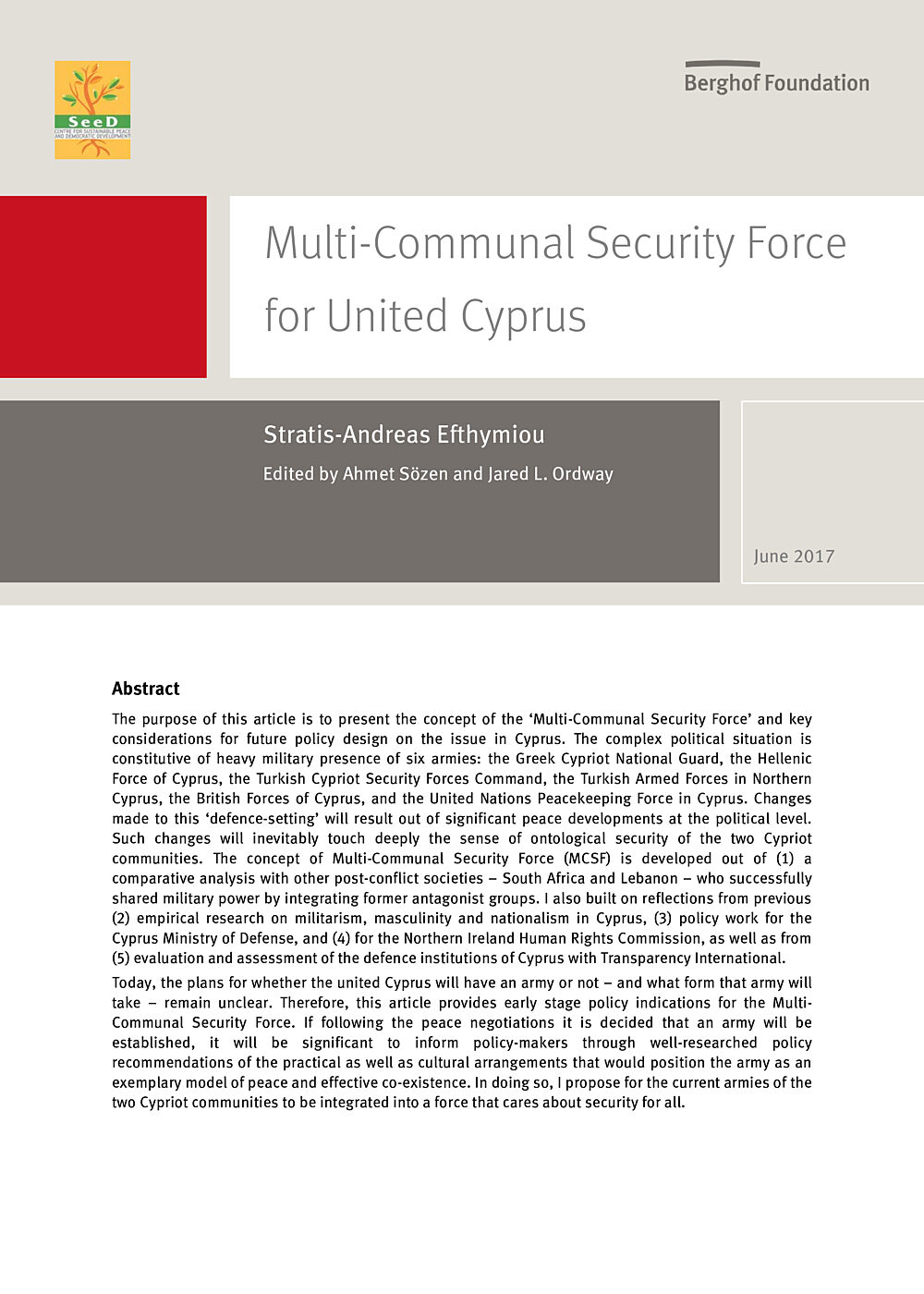 The purpose of this article is to present the concept of the 'Multi-Communal Security Force' (MCSF) and key considerations for future policy design on the issue in Cyprus. It is developed out of (1) a comparative analysis with other post-conflict societies – South Africa and Lebanon – who successfully shared military power by integrating former antagonist groups. It also builds on the author's reflections from previous (2) empirical research on militarism, masculinity and nationalism in Cyprus, (3) policy work for the Cyprus Ministry of Defense, and (4) for the Northern Ireland Human Rights Commission, as well as from (5) evaluation and assessment of the defence institutions of Cyprus with Transparency International.
---
Authors
Stratis-Andreas Efthymiou
Editors
Ahmet Sözen, Jared L. Ordway
Thanks for your interest
If you find this publication useful, please consider making a small donation. Your support enables us to keep publishing.