31 Aug 2017
Transitional Justice in Cyprus: Challenges and Opportunities
Security Dialogue Project - Background Paper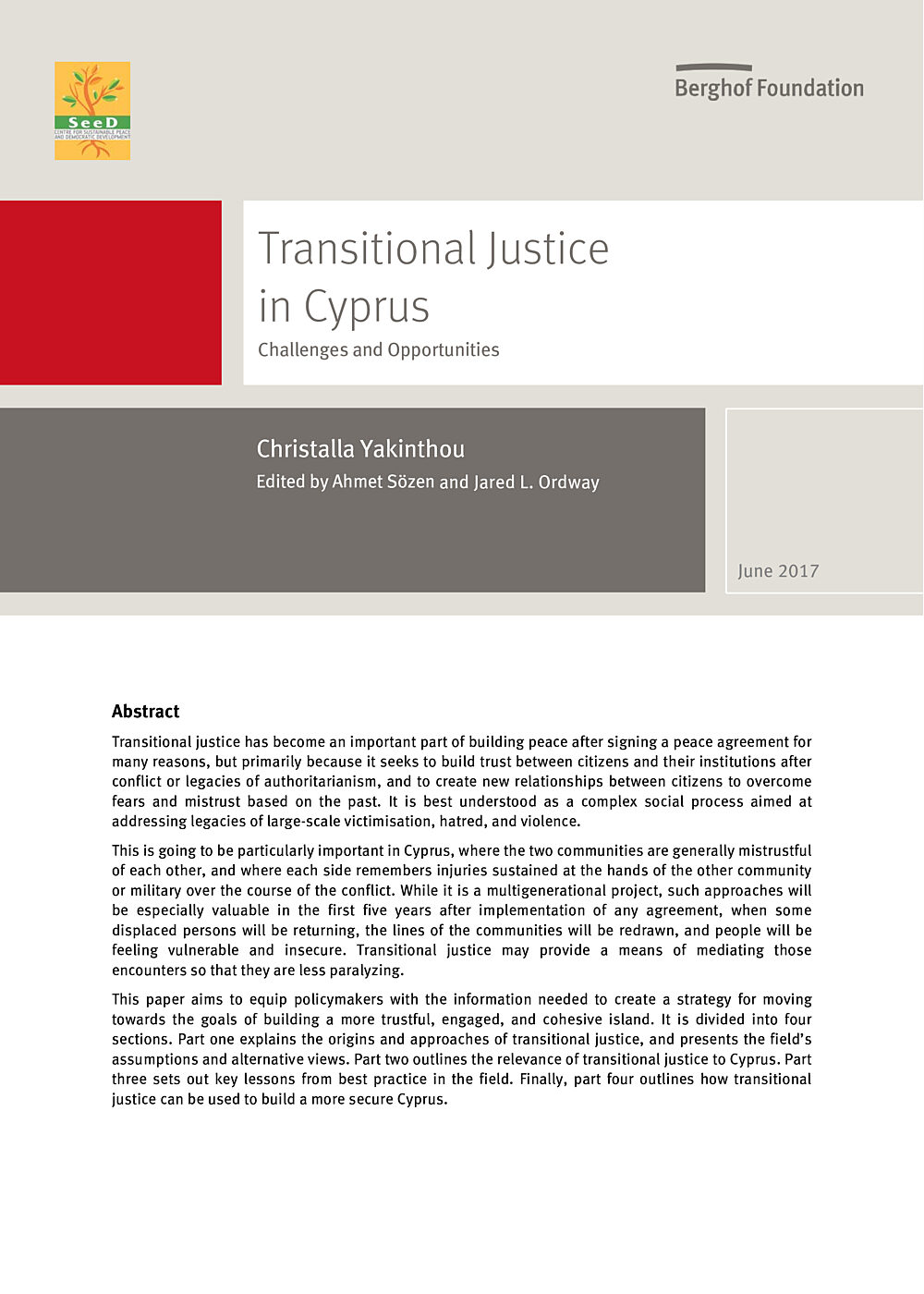 Transitional justice has become an important part of building peace after signing a peace agreement for many reasons, but primarily because it seeks to build trust between citizens and their institutions after conflict or legacies of authoritarianism, and to create new relationships between citizens to overcome fears and mistrust based on the past. It is best understood as a complex social process aimed at addressing legacies of large-scale victimisation, hatred, and violence.
---
Authors
Christalla Yakinthou
Editors
Ahmet Sözen, Jared L. Ordway
This paper aims to equip policymakers with the information needed to create a strategy for moving towards the goals of building a more trustful, engaged, and cohesive island. It is divided into four sections. Part one explains the origins and approaches of transitional justice, and presents the field's assumptions and alternative views. Part two outlines the relevance of transitional justice to Cyprus. Part three sets out key lessons from best practice in the field. Finally, part four outlines how transitional justice can be used to build a more secure Cyprus.
Thanks for your interest
If you find this publication useful, please consider making a small donation. Your support enables us to keep publishing.