31 Mar 2020
Challenges and opportunities for conflict resolution with Salafi jihadi armed groups
Policy brief No. 10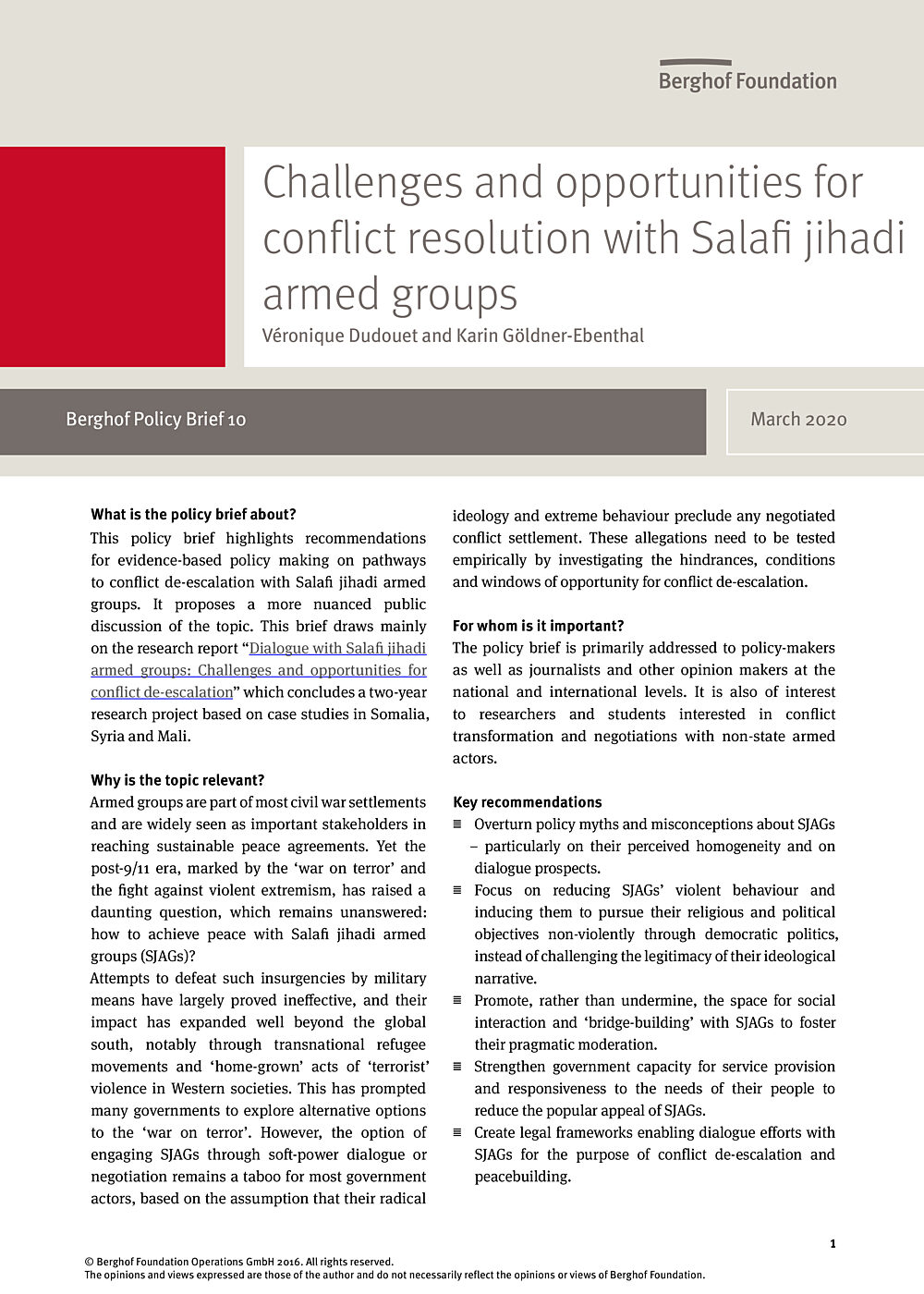 This policy brief highlights recommendations for evidence-based policy making on pathways to conflict de-escalation with Salafi jihadi armed groups. It proposes a more nuanced public discussion of the topic. This brief draws mainly on the research report "Dialogue with Salafi jihadi armed groups: Challenges and opportunities for conflict de-escalation" which concludes a two-year research project based on case studies in Somalia, Syria and Mali.
---
Authors
Thanks for your interest
If you find this publication useful, please consider making a small donation. Your support enables us to keep publishing.