12 May 2016
Armed Social Violence and Peacebuilding: Towards an operational approach
Berghof Handbook Dialogue Series No. 12 - lead article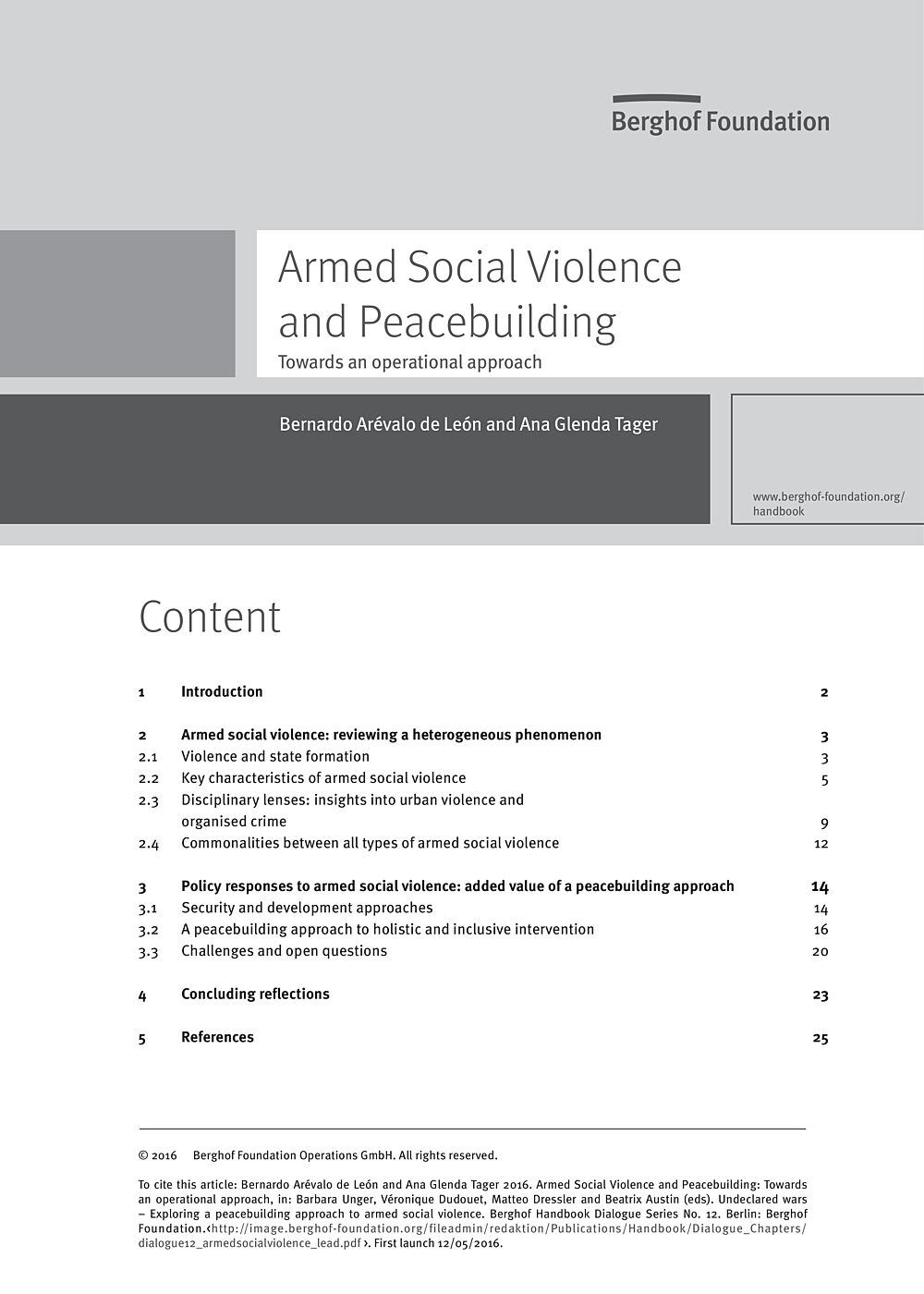 In some countries, more civilians are being killed by armed gangs and criminal organisations than in traditional combat. Still, these pockets of armed social violence – "Undeclared wars" marked, among other things, by criminal, gang and/or urban violence – have long received much less attention than politically motivated forms of armed conflicts. As their effects – social-political destabilisation, in some cases coinciding with high numbers of victims – are becoming more pressing, national and international actors have begun addressing the phenomenon.
---
Authors
Bernardo Arévalo de León, Ana Glenda Tager
Thanks for your interest
If you find this publication useful, please consider making a small donation. Your support enables us to keep publishing.