8 Sep 2016
Countering Armed Social Violence in Guinea-Bissau: The Case of the Model Police Station
Berghof Handbook Dialogue Series No. 12 - comment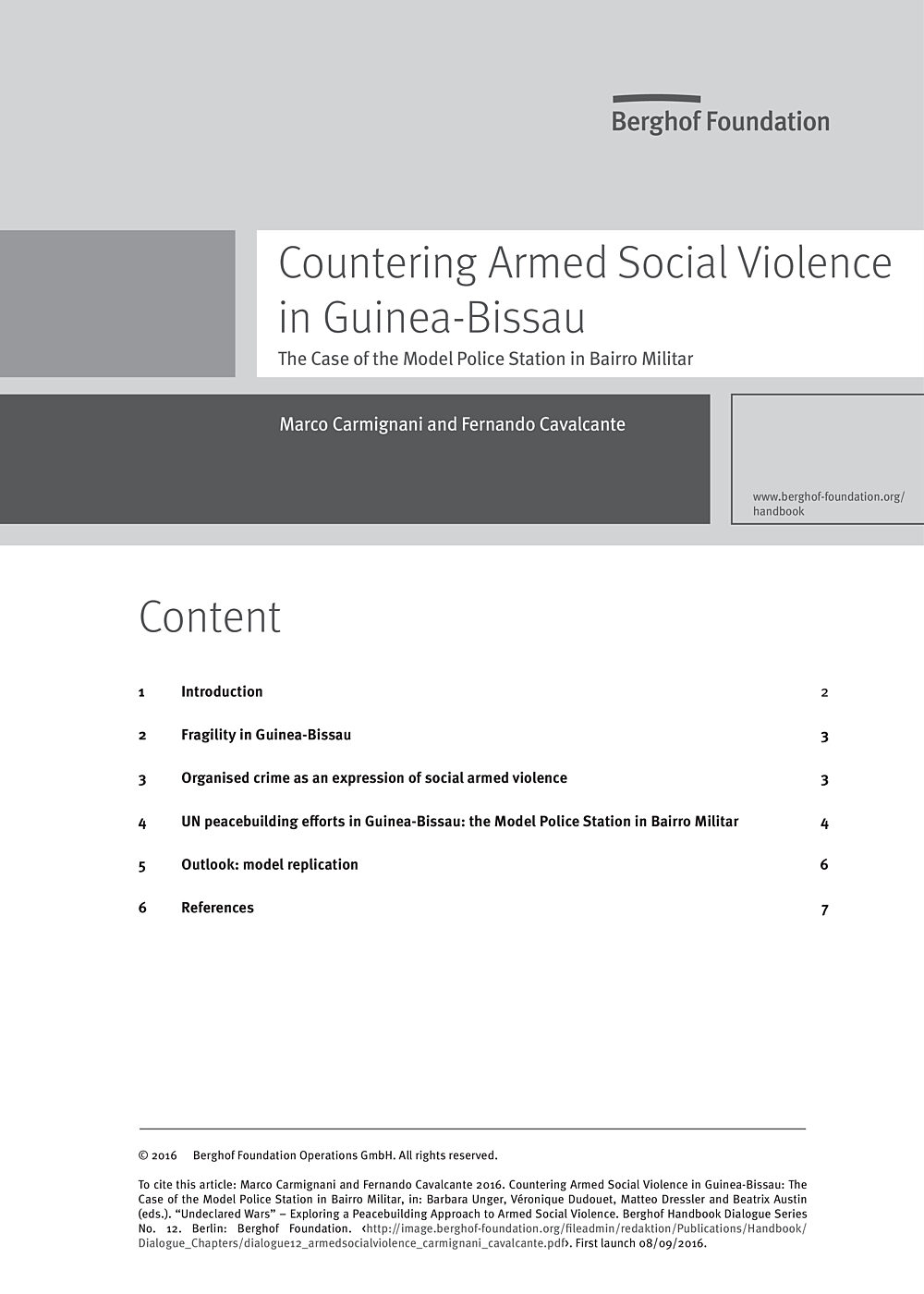 Our response explores the application of these participatory and community-informed approaches in the context of Guinea-Bissau, where a community-based policing model, the Model Police Stations (MPS), had its genesis in participatory research. Participatory research has also informed activities in other areas,such as the prevention of gender violence. In 2011, for example, a comprehensive portrayal of the violence against women in the country resulted from the combination of quantitative data with qualitative research on perceptions (see Roque 2011).
---
Authors
Marco Carmignani, Fernando Cavalcante
In our response, we focus on the MPS in Bairro Militar as it is more connected to the fight against organised crime, explored by Arévalo de León and Tager in the lead article. The design and implementation of the MPS followed the identification of issues such as lack of policing, low public trust in the police and access to drugs as key problems affecting Bairro Militar, a neighbourhood in Bissau. The identification of these problems, as well as the proposed solution (namely the MPS, which is rooted in a community policing approach) involved national authorities, community representatives of Bairro Militar and external partners.
Thanks for your interest
If you find this publication useful, please consider making a small donation. Your support enables us to keep publishing.