FEATURE | 9 Jun 2022
Streitkultur 3.0 wins education award
Interview with award winners Nicole Rieber and Carolin Sokele.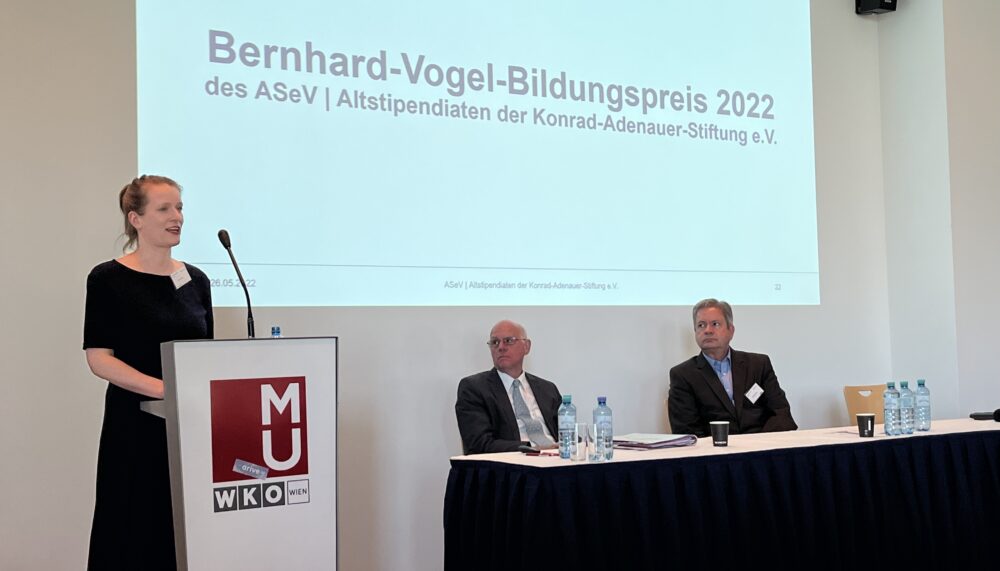 Our project for digital Culture of Conflict 3.0 wins the Bernhard Vogel Prize Education Award of the Konrad Adenauer Foundation.
---
With our project "Culture of Conflict 3.0 - Learning spaces and media for young people to deal with internet violence and hatred" Nicole Rieber, Carolin Sokele and their team support young people to deal critically with information on the internet. On 30 May, they were awarded the Bernhard Vogel Education Prize for "Creating Opportunities - Seizing Opportunities," which honours exemplary educational initiatives. Nicole Rieber travelled to Vienna to accept the award, which is endowed with 6,000 euros. The laudatory speech was given by former German President Norbert Lammert.
The project is more relevant than ever in times of disinformation and hate campaigns on the Internet. We warmly congratulate the team and wanted to know from Nicole and Carolin what the prize means to them and what the future holds for their project.
Critical media literacy has always been of particular importance for responsible citizens of a democratic society. And the current circumstances make this very clear, once again.Carolin Sokele, Berghof Foundation
Last week you received the Bernhard Vogel Education Award for your project Culture of Conflict 3.0. What does the award mean for your work?
Nicole: Receiving the Bernhard Vogel Education Award means a very special appreciation for and recognition of us. It is also a signal that the work of and with young people on topics such as disinformation, hate speech and the strengthening of a digital civil society is perceived as particularly important. It, therefore, also encourages us to deepen these approaches and advance them in further projects and formats.
During the pandemic, and also now during the war in Ukraine, false information is being shared online and there is targeted polarisation. For young people, it's often not easy to know what to believe. Is media literacy more important than ever? And how exactly are you trying to teach this with your project?
Caro: Critical media literacy has always been of particular importance for responsible citizens of a democratic society. And the current circumstances make this very clear, once again.
As we are confronted with a flood of information in a wide variety of formats due to digitalisation, it is not always easy to check the credibility of news. In our projects, however, we try to start exactly there and reflect together with young people on why critical media competence is essential for a democratic and peaceful coexistence.
Through interactive learning modules or targeted exchange formats, we provide tips on how to check sources, reflect together on our own behaviour online, or take a look at the consequences disinformation can have on societies, which can also amount to violence.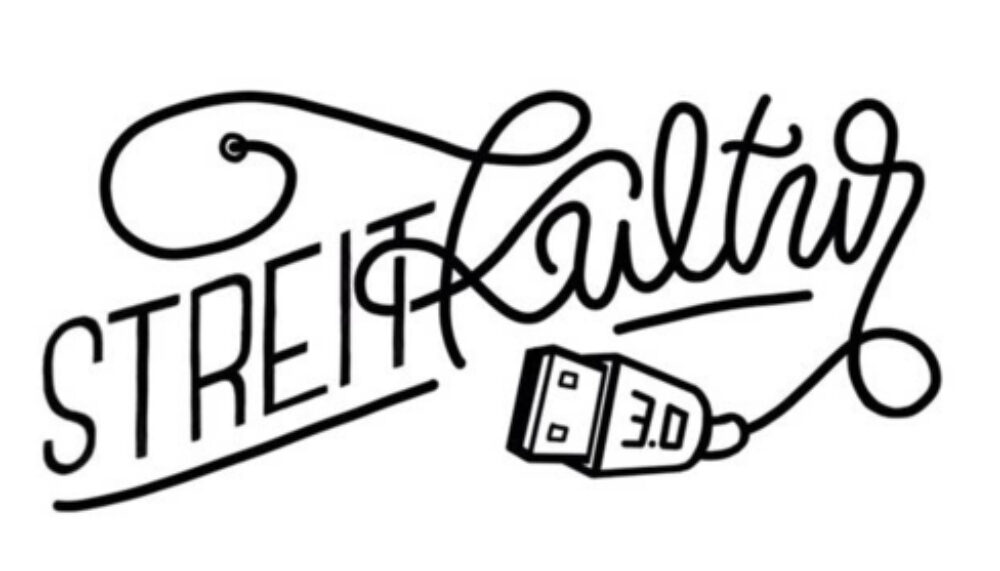 Does the digital space help democracy and peace, or is it rather harmful?
Caro: It's hard to give a general answer. On the one hand, digital spaces offer new opportunities and forms of collaboration and networking; they enable civil society actors to engage in a kind of communication and exchange that previously seemed unthinkable. For protest movements, for example, the organisation of actions via social networks is an important resource.
On the other hand, of course, we see how easy it is to censor opinions in the digital space or even shut it down as a communication channel. In addition, digital spaces are used to spread hate, disinformation and propaganda, which can reinforce violence and contribute to the escalation of conflicts.
This is precisely why we want to work specifically on strengthening a digital civil society and advocate for a peaceful coexistence online.

Who is actually more critical in dealing with media and information, young people or adults?
Nicole: That's difficult. On the one hand, adults have the advantage that they still grew up in a world in which there was the so-called "gatekeeper" function of journalists. So it was very limited who was the sender and receiver of news. Many young people no longer experience this because as "digital natives", they only know a world in which anyone can publish and disseminate content. According to a study by the Vodafone Foundation Germany, 34 percent of young people do not have the confidence to assess the credibility of news well. However, this does not mean that only young people share misinformation. In fact, it is the contrary. However, orientation or the "positive" adult role model is often missing, because even adults do not always know what is true and what is false.
You are not only trying to sensitise young people to the issues of hate and violence on the Internet. Your work goes further and tries to teach young people to see the Internet as a positive creative space. How exactly do you go about this?
Nicole: We're always pleasantly surprised by how creative and good young people are at formulating rebuttals to exemplary hate comments, or what great ideas they develop for a more peaceful network. It is very encouraging that the majority of the young people we met felt that democratic values were also important in relation to content on the Internet.
Caro: We discuss with young people how they can get involved on the net and what forms of participation are possible on the net. We encourage them to think about their own behaviour, but also to get creative and come up with their own actions on how they could become active on the Internet.
What's next?
Nicole: We are currently working on our follow-up project #vrschwrng—an interactive toolkit against conspiracy theories that related to the content of Culture of Conflict 3.0. In this context, we are conducting workshops with young people at school and non-school institutions.
In this context, we try to continue networking with other civil society actors and to establish our learning formats beyond Germany or to make them available to other target groups.
So we will continue to stay on the topic.

---
Media contact
Florian Lüdtke
Media and Communications Manager
+49 (0) 177 7052758
email hidden; JavaScript is required