FEATURE | 16 Jun 2021
Oman: Bridging to peace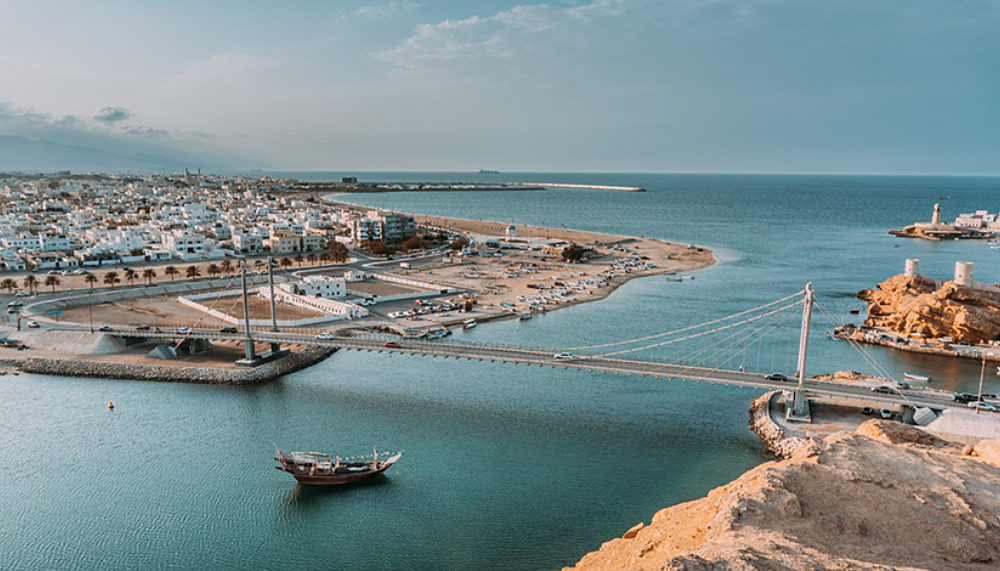 In a new paper, Professor Abdullah Baabood examines Oman's role in brokering peace in its neighbour, Yemen.
---
In recent months, Oman – Yemen's eastern neighbour – has played host to several delegations of European representatives and international special envoys eager to discuss a potential peaceful resolution of the conflict in Yemen. Most recently, a high-level Omani delegation touched down in Yemen's capital Sana'a to meet with the leadership of Ansar Allah, popularly known as the Houthis, with whom Oman has maintained a constructive relationship.
The country's unique position as a mediator between regional actors is nothing new, in part due to its geo-political location. The Sultanate maintains long-standing relationships with major actors from across Yemen, with which its shares an almost 300-kilometre-long land border. The shared proximity, cultural connections and historic ties between the two nations has meant that Oman has long identified stability in Yemen with its national interest. From the outset of the conflict, it has pushed for a peaceful solution through both formal and informal channels. At the same time, Oman's position geographically between Saudi Arabia and Iran, and the Gulf and the Indian Ocean, has led it to cultivate close relations with its fellow Gulf Cooperation Council member Saudi Arabia, and with Iran. Balancing these complex, sometimes contradictory, connections, Oman has pursued a policy of neutrality, notably remaining outside of directly military intervention in Yemen, while continuing to provide humanitarian aid to all sides.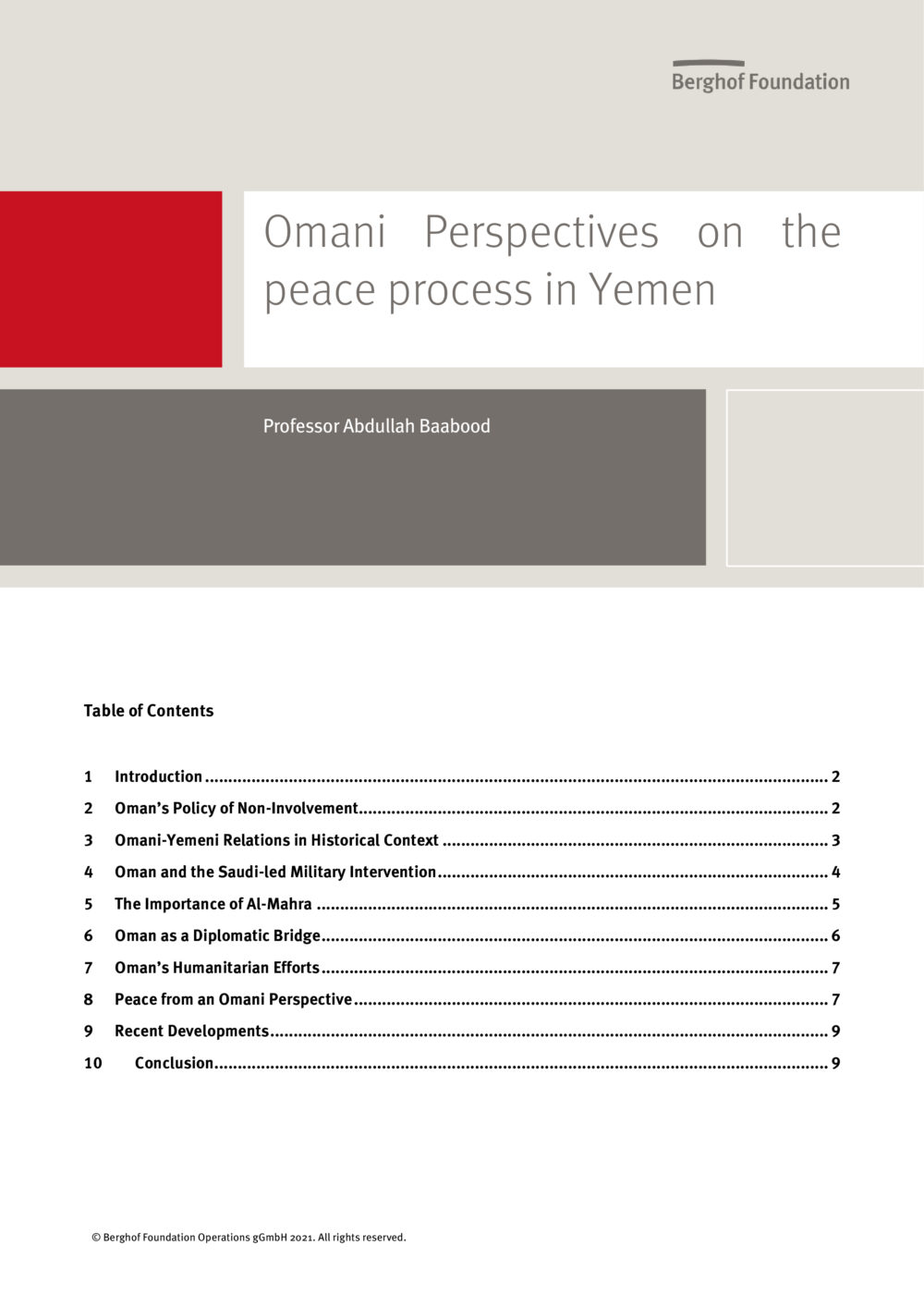 In a new paper for the Berghof Foundation, Professor Abdullah Baabood, currently a Visiting Professor at Waseda University, Tokyo, examines Oman's role in brokering peace in Yemen. He argues that these relationships are the result of the Sultanate's political culture, geographical location, foreign policy philosophy, and formative historical experiences dating back to the country's foundation. Understanding the roots of Oman's mediating role – or as Baabood frames it, its "policy of non-involvement" – is vital to understanding its unique response to the conflict in Yemen and its efforts to bring those interested in reaching a sustainable peace agreement to the table.
The paper gives special attention to the nature of Oman's close ties to the communities of Al Mahra, the Yemeni governorate on its border, where linguistic, cultural and familial links run deep. Oman is sensitive to any potential third-party military presence in the governorate and is wary of how any destabilisation could spill over the border. Ultimately, Baabood's examination of Omani foreign policy demonstrates why Oman remains an important actor in the peace process in Yemen, without the resources of its economically more powerful neighbours, and how it may be able to contribute to breaking the current deadlock in peace negotiations.
As attempts at reaching a peaceful solution to the conflict in Yemen continue, it is likely that the negotiating parties will have to, at one stage or another, walk across what Baabood in his paper refers to as Oman's "diplomatic bridge," constructed over many years, to reach an agreement.
---
Media contact
Florian Lüdtke
Media and Communications Manager
+49 (0) 177 7052758
email hidden; JavaScript is required