7 Jun 2021
Omani perspectives on the peace process in Yemen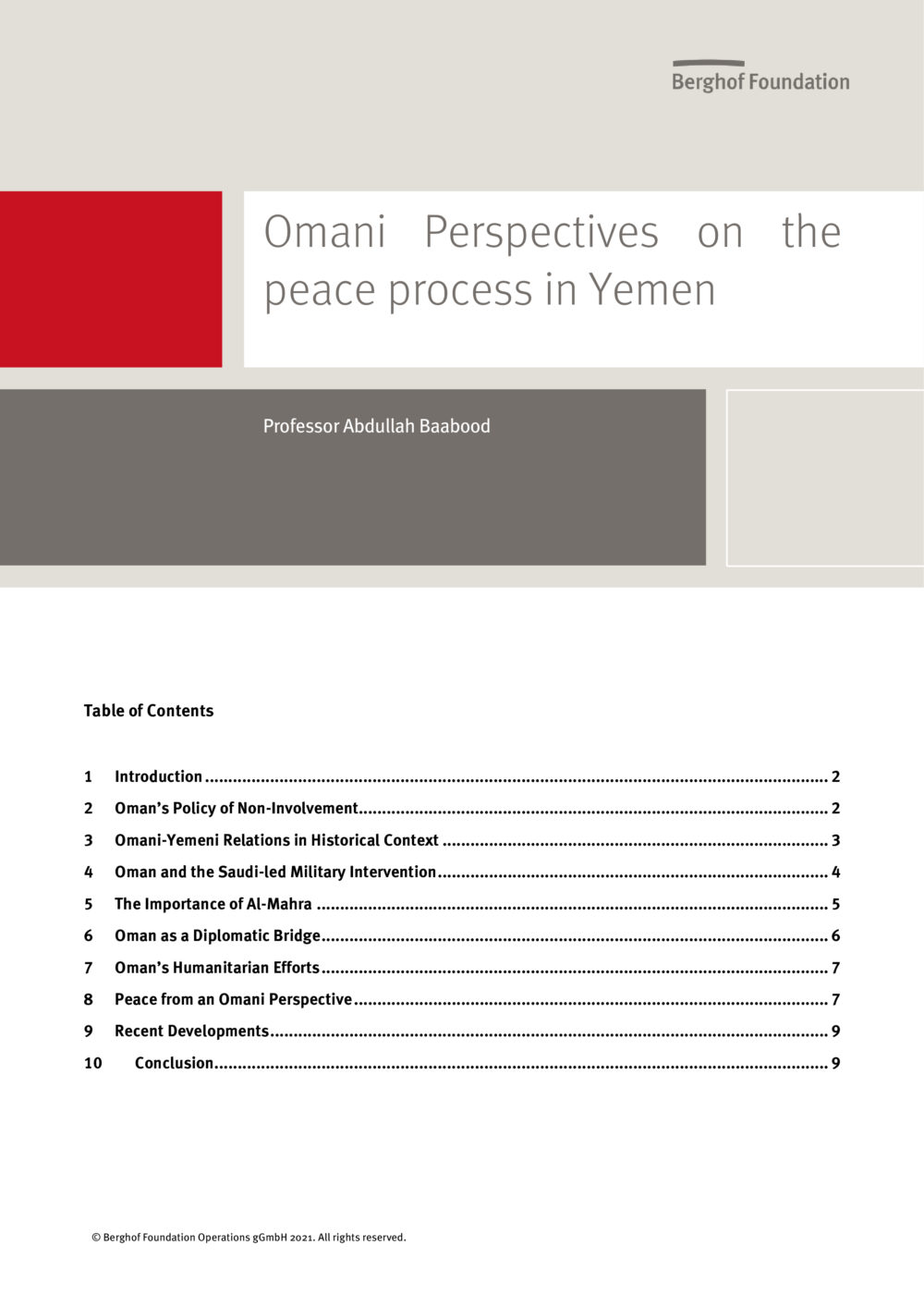 Oman has played an important role in supporting mediation efforts since the conflict in Yemen began. The country's amicable relations with Saudi Arabia, Ansar Allah, Iran, and other Yemeni and international conflict stakeholders has allowed it to facilitate negotiations in a manner few other countries are able or willing to realise. This comes in the context of Oman's established history of attempting to bring conflicting parties from its immediate western neighbour to the table at critical junctures. These efforts were again reactivated in early 2021 with the facilitation of talks between belligerents in the current conflict and international representatives in Muscat.

---
Authors
Abdullah Baabood
To better understand the motivations behind these recent attempts, a more comprehensive examination of Oman's priorities and interests in Yemen within the wider Gulf Cooperation Council (GCC) context is required, as well as an exploration of the country's positions on achieving a sustainable peace settlement for Yemen.
In this framework, this paper assesses the general perspectives of Oman on achieving peace in Yemen. It examines the key aspects of Omani foreign policy, the history of bilateral relations between Oman and Yemen, and the current factors that determine Oman's position in the ongoing Yemeni conflict. The paper's main argument is that Oman, as it has done historically, views the situation in Yemen primarily through a combination of its ideational lens of peaceful co-existence, its realist calculation of national and regional security, and its careful policy of strategic hedging and omnibalancing.
Thanks for your interest
If you find this publication useful, please consider making a small donation. Your support enables us to keep publishing.