FEATURE | 21 Sep 2023
International Day of Peace 2023: Climate awareness in Iraq and Somalia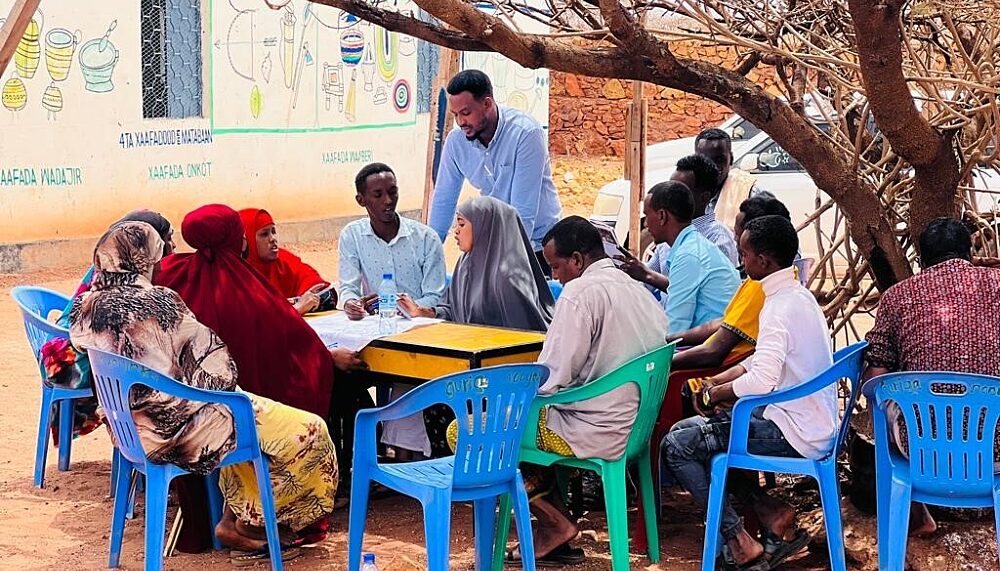 To mark this year's Peace Day, we asked colleagues working on Iraq and Somalia to share why it is important to promote climate awareness for peace.
---
Conflict-affected countries are likely to become increasingly vulnerable to the effects of climate change, which, in turn, can worsen already existing conflicts.
In Iraq, the country's instability has been shaped by its high exposure to floods, droughts and dust storms, its natural resource dependency and its low adaptive capacity. In Somalia, local conflicts, mostly about natural resources such as water, pastures or faming land, are being exacerbated by climate change and are turning violent more frequently.

Without addressing climate change and the impact it's having on local communities, sustainable peace agreements will be difficult to achieve.
To mark this year's International Day of Peace, we asked colleagues who are currently working on climate-related conflicts in Iraq and Somalia to share with us how climate change has affected peace and security in their regions and which adaptation or preventative measures are being adopted to support affected communities.
Watch their videos below:
Mohamud Hassan Abdi, our Logistical and Financial Officer based in Somalia, explains that rising temperatures and erratic rainfall patterns have contributed to scarcity, displacement, food insecurity and conflict in the country.
Nike Löble, our Junior Project Manager in the Middle East and North Africa Department, has seen tensions between communities over shared natural resources in Iraq. She believes dialogue and mediation can help them find fair and inclusive solutions together.
Peshtiwan AlDawoudi, our local consultant in Iraq, talks about the resilience of Iraqi communities already implementing climate adaptation measures such as the signing of water sharing agreements to ensure everyone has access to this vital resource.
Janel B. Galvanek, our Head of Regional Peace Support Department, has been working on Somalia for many years. She has noticed the increasing devastation of the country's environment and how it has intensified the conflict. She believes that only through bringing awareness to climate change can the process of adapting to it begin.
If you would like to learn more about how the effects of climate change and conflict are connected, check out our themes page that gives an overview of our projects, events and activities on the topic.
---
Media contact
Florian Lüdtke
Media and Communications Manager
+49 (0) 177 7052758
email hidden; JavaScript is required