FEATURE | 13 Jan 2020
'I am always optimistic about peace'
A chat with Günther Bächler, Diplomat and board member of the Berghof Foundation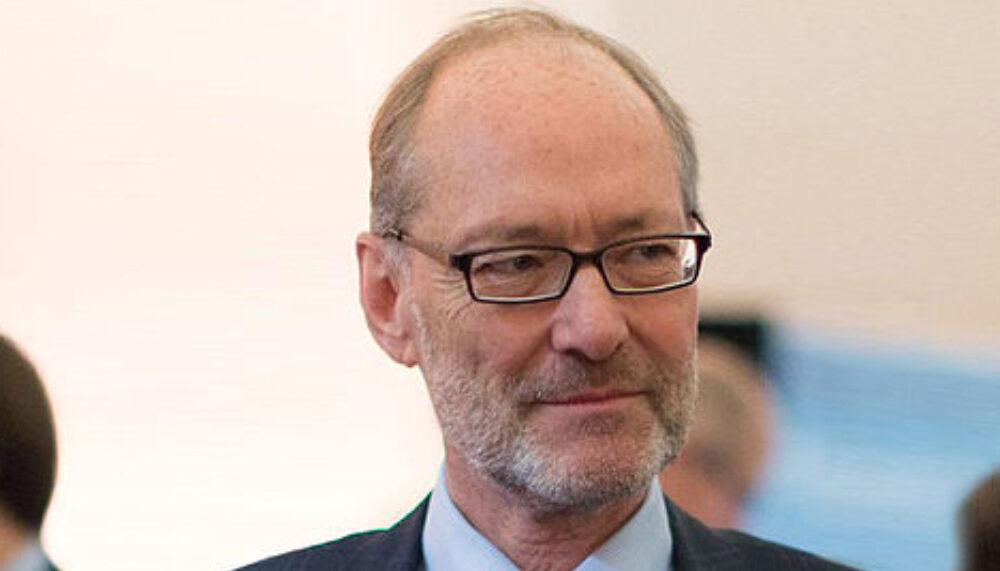 Günther Bächler, our new board member, answers questions about his career in peace.
---
Berghof Foundation: Could you tell us a bit about your career so far?
I started as a student of art and became a high school teacher in Basel. I then decided to study political studies, international relations and history in Berlin. Due to my academic career both at the IFSH in Hamburg as well as at swisspeace in Bern, I got involved in various processes of conflict transformation, mainly in Sub-Saharan Africa.
In 2001, I joined the Swiss Foreign Ministry, where I helped establish a department for Conflict Prevention and Transformation in the Directorate for Development and Cooperation (SDC). A few years later I switched to the Political and Diplomatic Department. From 2004 onwards, I spent the rest of my career abroad as a facilitator in Nepal, in Darfur and at various other fronts.
The Swiss Government sent me as an Ambassador to Georgia where I got engaged in conflict transformation in the Southern Caucasus, especially with regard to Abkhazia and South-Ossetia. During the last three years before my retirement, which is basically a new phase in my active life, I was Special Representative for the South Caucasus during three consecutive OSCE Chairmanships, including under Frank-Walter Steinmeier, which I really enjoyed.
What was your biggest conflict transformation challenge and how did you overcome it?
The second biggest challenge was to get a mandate for facilitation and mediation from all sides in the conflict in Nepal. I had to reach out to the Maoists that were not visible at that time; I had to contact the King who was not accessible since he was an incarnation of God and I had to see the democratic parties represented by the former prime minister, who was most of the time in his bedroom chain smoking and very sick. Through constant shuttle diplomacy, which was extremely time-consuming, I managed to open a communication channel among the Maoists, the King's advisers that were more down to earth and Mr. Koirala.
About the biggest challenge I cannot talk (yet) since this is ongoing right now – somewhere in Western Africa.
What made you want to join the Berghof Foundation?
I have been in contact with Berghof Foundation since my time as a student at the Free University in Berlin's Dahlem neighbourhood, not far from Berghof's old office. I did my diploma on NATO strategy with Prof. Ulrich Albrecht, a former director of Berghof. Long ago actually. As a director of swisspeace, I was in regular exchange with many colleagues from Berghof. And I did my PhD with Prof. Dieter Senghaas who is actually an honorary chair of the Board of Trustees. Hence, after all that I was happy to get a phone call with Johannes Zundel, Chair of the Board of Trustees, during which we explored options of further cooperation.
How do you plan to use your experience in helping the work of the Berghof Foundation?
I think this is a question you have to ask to the colleagues and the management of Berghof! What I can offer is a bit of experience as a director of a similar institution (swisspeace), as a peace and conflict researcher as well as a diplomat in international peace processes...
Are there reasons to be hopeful about building peace in 2020 and beyond?
In general I am always optimistic about peace. And indeed there are many reasons for this: there are not that many international or subnational conflicts and related battle deaths anymore. At the same time there are social and political movements of young people around the world that tell us: stop with authoritarian rule, autocracy and oligarchy, stop with environmental destruction, and stop marginalising entire populations. At the same time, I am of course concerned with the major conflicts we experience in places like Syria, Ukraine, Libya and Afghanistan.
And in fact, the more cooperation we would need in an interdependent and fragile world, the less the major leaders seem ready to cooperate. The lack of cooperative security in Europe 30 years after the end of the Cold War is a risk factor most people are not aware of.
---
Media contact
Florian Lüdtke
Media and Communications Manager
+49 (0)151 6655 7357
email hidden; JavaScript is required