FEATURE | 9 Nov 2021
Every second counts for the survivors, online event on 24 Nov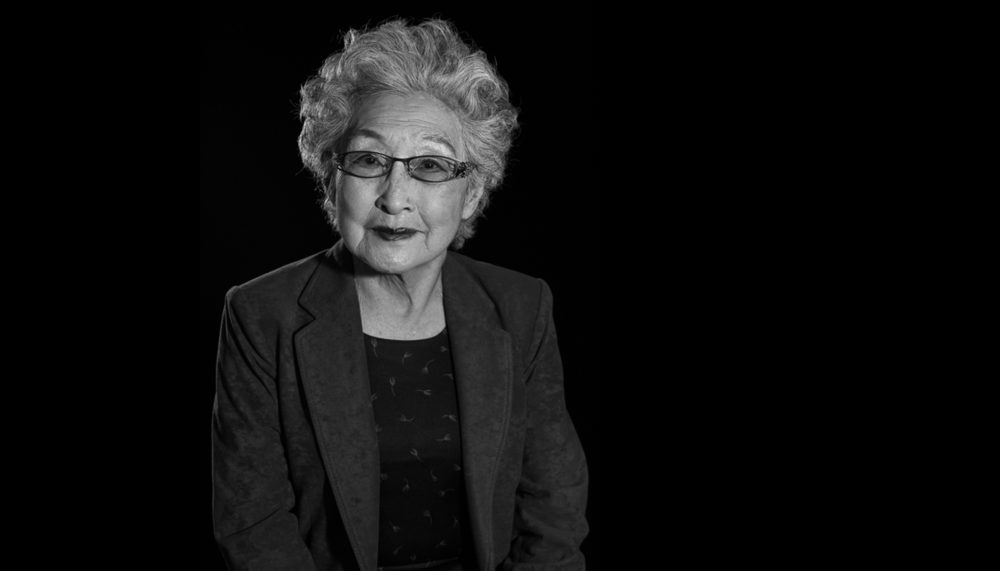 Join this virtual testimony session with Hiroshima survivor Ms Hattori Michiko.
---
Please note: This event takes place in Japanese and German.
To attend this event, please register below. Upon registration you will receive the login information via eventbrite.
On 22 January 2021, the Treaty on the Prohibition of Nuclear Weapons (TPNW) came into effect. A historic milestone and a long-held wish of the Hibakusha, the survivors of the atomic bombings of Hiroshima and Nagasaki in August 1945. More than 70 years after the devastating attack, nuclear weapons still pose an existential threat to humanity. Together with the Peace Boat Hibakusha Project, we would like to invite you to our virtual testimony session with 92-year-old Hiroshima survivor Ms Hattori Michiko:
---
Every second counts for the survivors!
Talk with a Hiroshima survivor
Wednesday, 24 November 2021
12:00 CET (ics, ical)
Online event via Zoom
The event will be held in Japanese with translation into German.
---
Building on the memory of Hattori Michiko, we would like to discuss how we as civil society or decision-makers can support Hibakusha, their relatives and their descendants in their mission. For them, every second counts to share their story and raise the awareness for the fact that we can all play a role in working toward peace and human rights.
This event is moderated by Dagmar Nolden (Project Manager, Berghof Foundation), Rika Watanabe (International Coordinator, Peace Boat) and Jasna Bastic (International Coordinator, Peace Boat).

About the witness
Ms Hattori Michiko survived the atomic bombing of Hiroshima when she was 16 years old. She lost consciousness 3.5 km from the hypocentre. Shaken awake by a Japanese soldier, she ran into an air-raid shelter where she stayed for the next few days without food or water. Since she had worked as a nurse during the war, she treated the injured and cared for the dead in the air-raid shelter. After the end of the war, Hattori Michiko left Hiroshima and moved to another city in Japan. However, she continued to suffer discrimination and illness caused by the radiation. Since 1985, she has been speaking about her experiences to raise awareness about the danger of nuclear weapons.

About the event
Hibakusha is the Japanese term for the survivors of the atomic bombs dropped on Hiroshima and Nagasaki. Since 2008, Peace Boat has organised the Hibakusha Project, for which over 170 Hibakusha travelled to 100 cities in more than 60 countries. Due to the ongoing COVID-19 Pandemic, together with new partners, Peace Boat expanded the project into the virtual space. The goal is to hold 100 virtual testimony sessions by the end of 2021.


50 Years Berghof Foundation

The Berghof Foundation is marking its 50th anniversary in 2021. This event is part of a series of events we are holding throughout the year to reflect on past and current peacebuilding successes and challenges. The events will identify and look at trends in order to develop tactics that will ensure our efforts towards sustainable peace together with our partners remain effective in the years to come. Find out more on our website and sign up for our newsletters or follow us on Twitter to stay up to date about our anniversary programme.
Please note that the event will be recorded using the cloud-based recording tool within the Zoom.us platform (using cloud servers based in the U.S.), to be published on the Berghof Foundation's website and social media channels for external communications purposes. You can find the Berghof Foundation's data protection notice here. If you have questions, please feel free to contact the Berghof Foundation's Data Protection Officer (data.protection@berghof-foundation.org).
---
Media contact
Florian Lüdtke
Media and Communications Manager
+49 (0)151 6655 7357
email hidden; JavaScript is required