EVENT
Video: Constituent Chile
Panel on international experiences of dialogues and constituent processes
Watch a video of a peer exchange on constituent processes with the Nansen Center.
---
Update, 2 July
This event took place on 17 June 2021. You can watch a recording of the event below.

Thank you to all who could join us and to the discussants for their involvement in this event.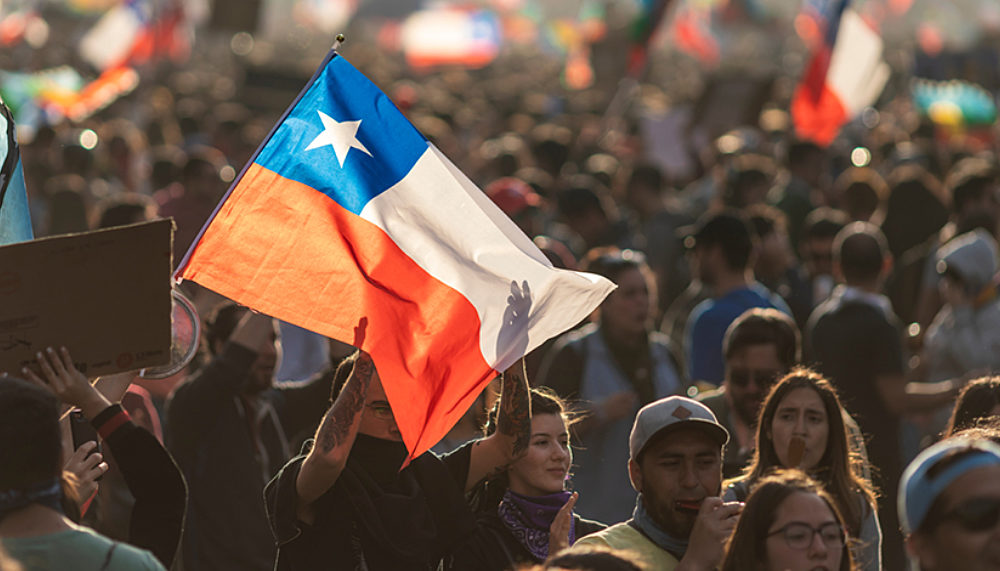 Chile's constituent process is historic and unique, and there are experiences from other countries that can serve to reinforce its success. The Nansen Center and the Berghof Foundation invite you to an international panel to contribute and inspire interested people to an exchange of experiences with experts that have worked on similar processes.
---
Constitutent Chile
Panel on international experiences of dialogues and constituent processes
17 June 2021
12:00 CLT (Santiago) | 18:00 CEST (Berlin)
Virtual event (Youtube Stream)

---
PANEL DISCUSSION

Two panelists share their experiences in being part of constituent processes, not only in their country, but also in other processes around the world:
Dhamir Mannai, Tunisia. Former member of the Tunisian National Assembly and the Arab Parliament. As a member of the National Constituent Assembly, he participated in the drafting of the new Constitution, in which he introduced two articles on climate, was active in transformative political processes and in the Tunisian National Dialogue. He has been part of peace and national dialogue efforts in Ukraine, Afghanistan, Ethiopia, South Sudan and Syria. He is currently responsible for Tunisia's National Cybersecurity Strategy.
Christina Murray, South Africa. She was part of a group of seven experts who advised the South African Constitutional Assembly on the drafting of the South African Constitution between 1994 and 1996. She is a member of the Mediation Support Team of the United Nations Department of Political Affairs and an emeritus professor. She focuses on constitutions and power sharing. In previous positions, she advised on Yemen, Sudan and Lesotho, was a member of the Fiji Constitutional Commission, a member of the Kenyan Committee of Experts appointed by the Kenyan Parliament to draft a new Constitution.
The event is hosted by Alfredo Zamudio, Nansen Center and Barbara Unger, Berghof Foundation.
50 Years Berghof Foundation
The Berghof Foundation is marking its 50th anniversary in 2021. This event is part of a series of events we are holding throughout the year to reflect on past and current peacebuilding successes and challenges. The events will identify and look at trends in order to develop tactics that will ensure our efforts towards sustainable peace together with our partners remain effective in the years to come. Find out more on our website and sign up for our newsletters or follow us on Twitter to stay up to date about our anniversary programme.
---
Media contact
Florian Lüdtke
Media and Communications Manager
+49 (0) 177 7052758
email hidden; JavaScript is required