BLOG POST | 6 May 2021
Conflict transformation in a multipolar world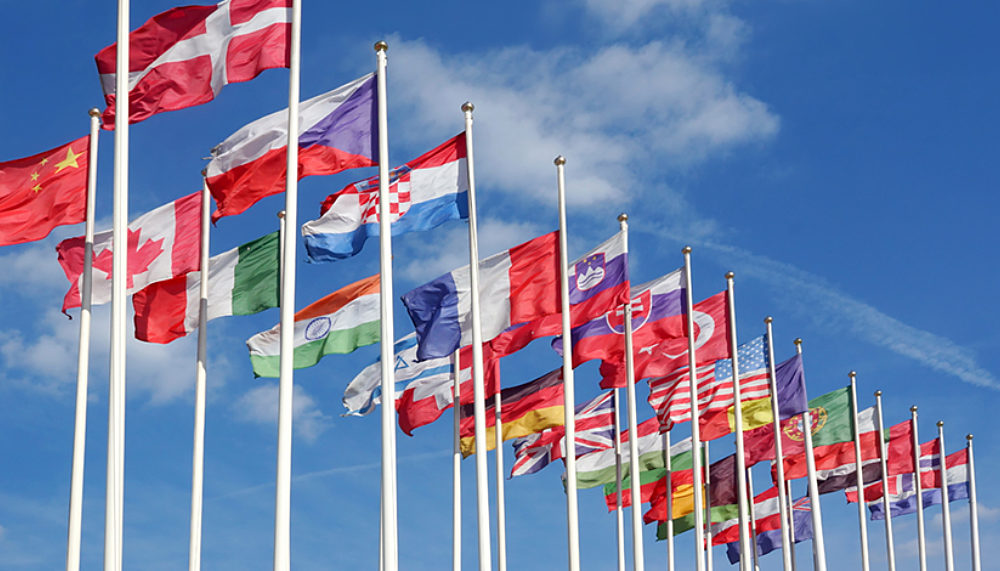 We are organising a webinar series exploring multiple pathways of supporting conflict transformation and peacebuilding work from around the world.
By Karoline Eickhoff
---
In the early 21st century, the world has entered a state of multipolarity. Societies and economies are increasingly globalised and various centres of political decision-making exist in parallel. Interest groups and alliances are forming beyond what was formerly thought of as the camps of the 'great powers'. This state of transition sets new conditions for supporting peacebuilding and conflict transformation work.
For instance, in the Horn of Africa, the number of extra-regional actors pursuing security and development agendas has multiplied in recent years. Next to the United States and Europe, China, Russia, Turkey and several Gulf states have increased their operations in the region. The result is a proliferation of actors and strategies, which analysts have a hard time making sense of. Some describe the situation as a zero-sum competition between external actors over influence and resources. Others find that those actors mostly pursue their security and development agendas in silos, with limited knowledge of each other's cooperation approaches and world view. This limited awareness and lack of coordination is often framed as a gap between actors from the 'Global North' and the 'Global South' or the 'West' and the 'non-West'.
Similar dynamics can be observed in conflict settings across the world. Among peacebuilding practitioners and researchers, the diversity of actors and perspectives is sometimes perceived as an increase in complexity and as a challenge to the established peacebuilding architecture. However, these dynamics are not a new phenomenon.
Alternative models for peace, development and global order have been put forward by a variety of actors and movements for a long time. Drawing on the principles of the Bandung Conference in 1955, the Non-Aligned Movement strengthened ties between its member states against the polarisation of the world during the Cold War. Amongst others, India has been a leading state of this movement from the outset. At the turn of the century, the BRICS states (Brazil, Russia, India, China, and South Africa) collectively put their growing economic weight behind their agenda for the development of lower income countries and a more inclusive global governance system. Political movements for strengthening regional agency in the international system have been influential in Africa and the Middle East for a long period. In addition, post-colonial and feminist perspectives continuously highlight the need for more inclusivity and change in (global) power structures. This diversity of actors and perspectives holds great potential to strengthen and advance conflict transformation and peace.
Many states categorised as 'emerging' in global politics and economy have a long history of advocating for more inclusivity at the global level
Today, many states categorised as 'emerging' in global politics and economy have a long history of advocating for more inclusivity at the global level. Many of them also have vast experience in conducting dialogues for social cohesion and peace, as well as in supporting regional peacebuilding initiatives. In a multipolar world, many of these countries become more visible, in the form of seats at the table, as signatories of reform initiatives, through large-scale infrastructure projects in partner countries, or with newly established embassies and liaison offices. Gaining insights into the experiences and tacit knowledge of peacebuilding experts and practitioners from these countries can further deepen our understanding of causes of conflict and conflict dynamics in a multipolar world.
Against this backdrop, the Berghof Foundation aims to initiate a peer conversation with different actors from countries such as South Africa, India and China. Over the coming months, distinguished experts will share insights into current peacebuilding and conflict transformation discourses in their respective countries. Discussions will be open-ended, broadly pursuing the following questions:
Which actors, principles and historical foundations characterise the country's approaches to peacebuilding and conflict transformation?
Which challenges and trends in our field of work do we currently observe? How much do approaches to peacebuilding and conflict transformation evolve in response to these developments?
How should the relationship between peacebuilding actors from different backgrounds unfold in the future? What potential exists for increasing cooperation on global challenges?
With this event series, we want to create a space to share knowledge. While we will only be able to engage with some perspectives from the respective countries in this format, we consider this a move towards stepping out of silos and entering a more global learning process.
On 10 May, we will start with a session on South Africa.
---
Media contact
Florian Lüdtke
Media and Communications Manager
+49 (0) 177 7052758
email hidden; JavaScript is required