6 Dec 2017
Schools without Violence!
A Summer Camp on Peer Mediation in Jordan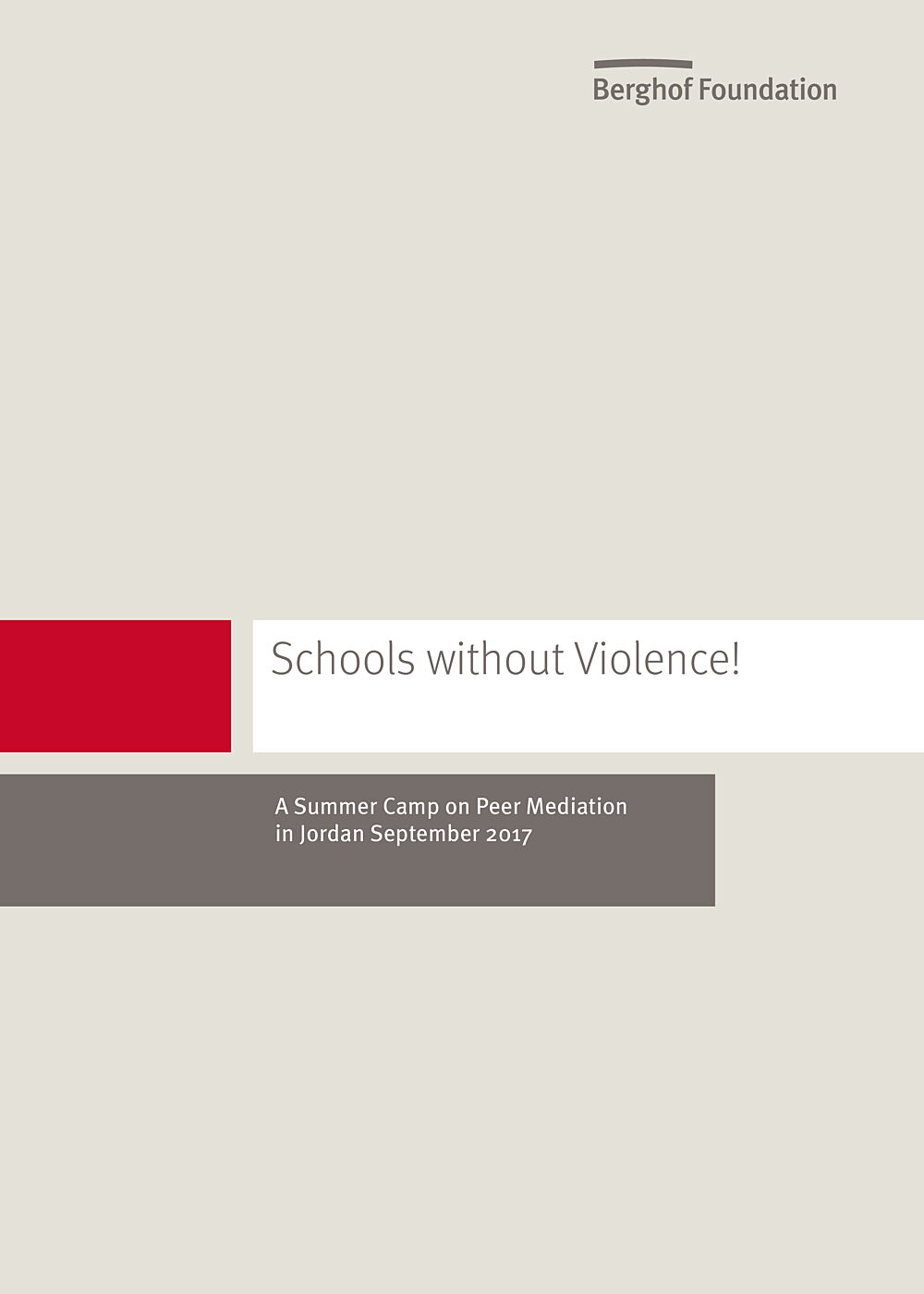 This documentation is published as part of the project "Nonviolent Education in Jordan". It gives an insight into the topics and participatory activities of two summer camps with 8th grade students from Amman, with the main focus on "Peer Mediation in Schools". The publication contains advice for facilitators and worksheets for further use.
---
Authors
Hazem Elgafari, Anne Kruck, Cassandra Schützko
Thanks for your interest
If you find this publication useful, please consider making a small donation. Your support enables us to keep publishing.