12 Dec 2018
Peace Process Support in Times of Crises
The National Dialogue Support Programme in Yemen 2014-16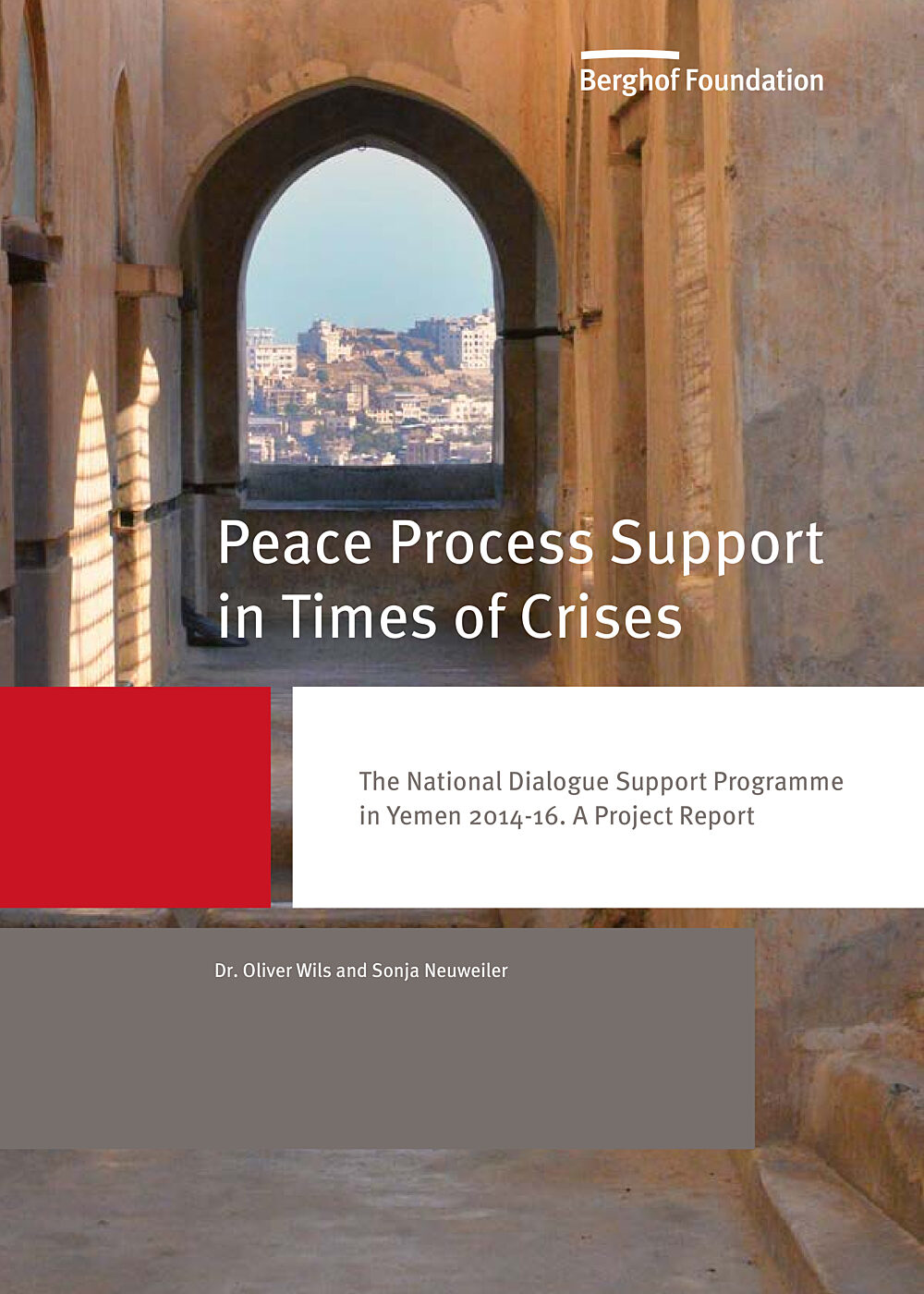 The National Dialogue Support Programme's aim was to strengthen and protect the political transition process by supporting locally-owned and inclusive structures and mechanisms for political dialogue, informed decision-making and trust- and consensus-building. Yet, at the same time it had to respond to the political dynamics in Yemen which changed dramatically - and at times very quickly- between February 2014 and December 2016.
---
Authors
Thanks for your interest
If you find this publication useful, please consider making a small donation. Your support enables us to keep publishing.