25 Sep 2023
Towards meaningful inclusion of LGBTQI+ groups in the Women, Peace, and Security architecture
A practical guidebook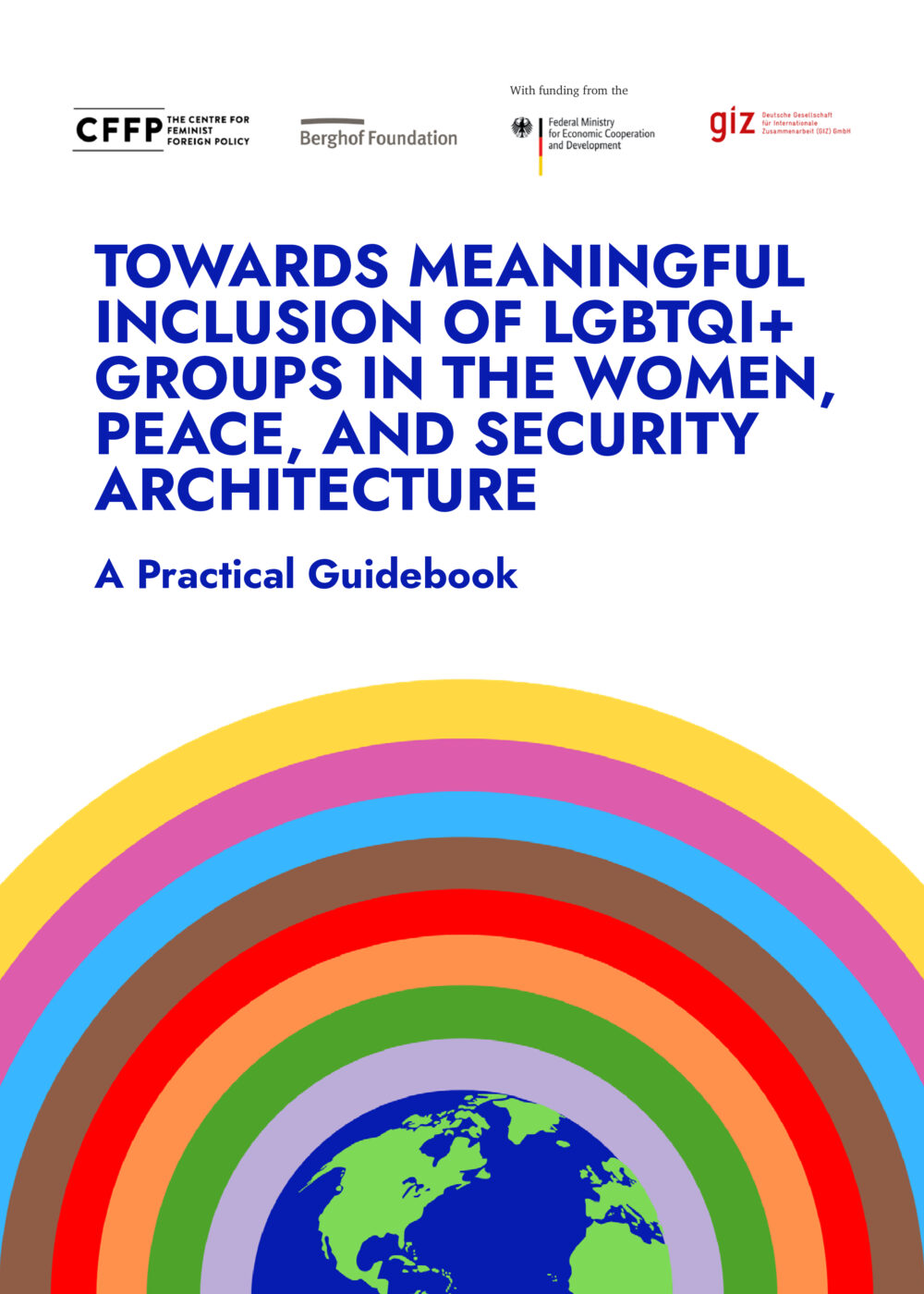 In the 23rd year since the adoption of UN resolution 1325, governments, international organisations, and civil society groups worldwide are making efforts to integrate gender considerations into the Women, Peace, and Security (WPS) framework. However, the unique needs and perspectives of the LGBTQI+ community have often been overlooked.
In collaboration with CFFP, the Centre for Feminist Foreign Policy, we have created this guidebook to assist civil society representatives and policy practitioners in better acknowledging the lived experiences of LGBTQI+ individuals.

---
Authors
Liam Li, Nina Bernarding, Christine Seifert, Beatrix Austin
The content has been developed through extensive consultations with a working group comprising 18 feminist, peacebuilding, and LGBTQI+ organisations from both the Global North and Global South. Additionally, reference groups, which included government representatives and implementing partners, were consulted. All findings were further enriched through desk research, interviews, and input from invited experts in the field.

Thanks for your interest
If you find this publication useful, please consider making a small donation. Your support enables us to keep publishing.