31 May 2017
Grass-Roots Dialogue in Hirshabelle State
Recommendations for Locally-Informed Federalism in Somalia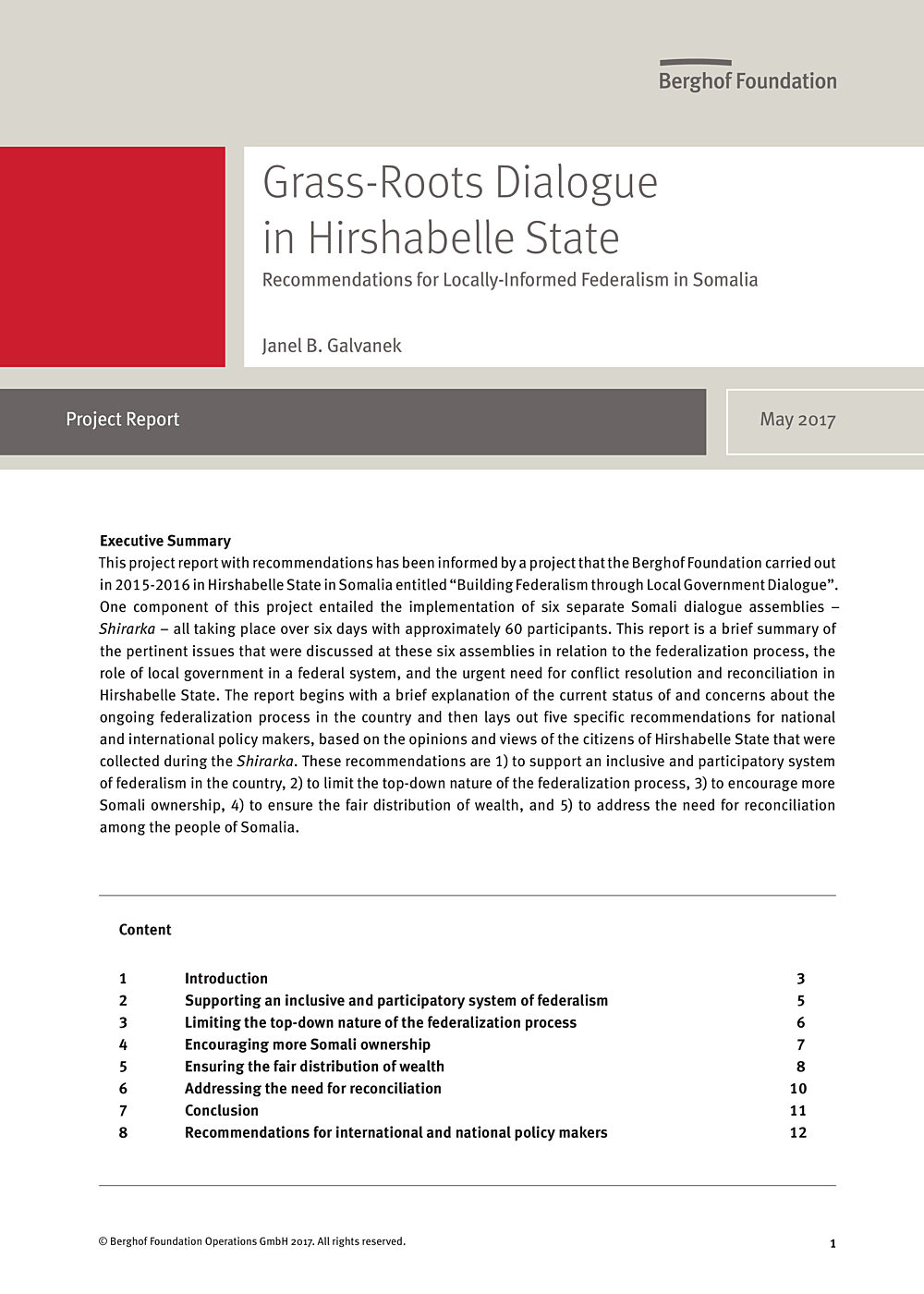 This project report with recommendations has been informed by a project that the Berghof Foundation carried out in 2015-2016 in Hirshabelle State in Somalia entitled "Building Federalism through Local Government Dialogue". One component of this project entailed the implementation of six separate Somali dialogue assemblies – Shirarka – all taking place over six days with approximately 60 participants. This report is a brief summary of the pertinent issues that were discussed at these six assemblies in relation to the federalization process, the role of local government in a federal system, and the urgent need for conflict resolution and reconciliation in Hirshabelle State.
---
Authors
Thanks for your interest
If you find this publication useful, please consider making a small donation. Your support enables us to keep publishing.