5 Oct 2017
From Power Mediation to Dialogue Support?
Assessing the European Union's Capabilities for Multi-Track Diplomacy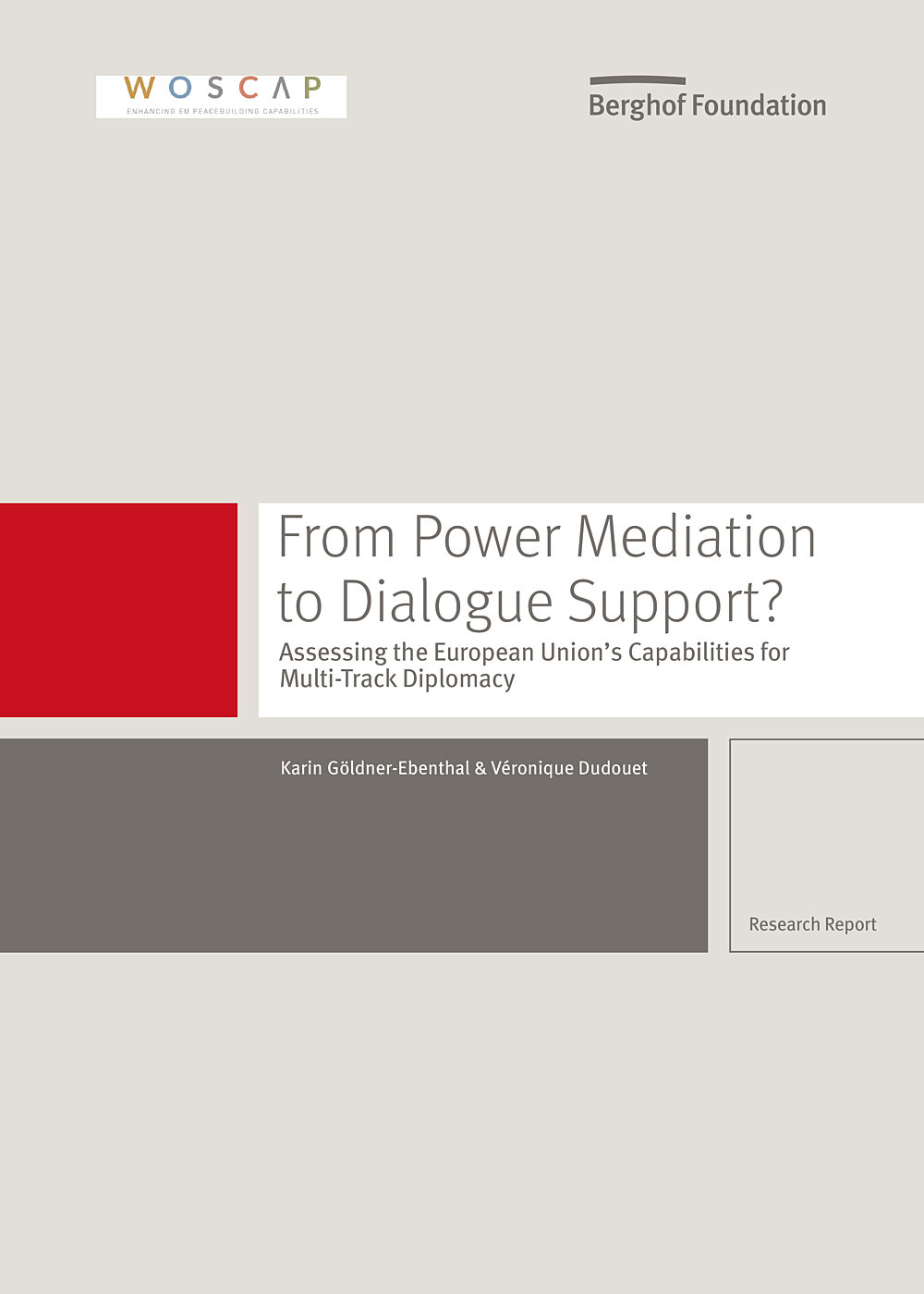 This paper presents results from the European Union Horizon 2020-funded project "Whole-of-Society Conflict Prevention and Peacebuilding" (WOSCAP). It is one of three cross-country comparative assessments of EU capabilities for conflict prevention and peacebuilding with regards to various thematic 'clusters' of external intervention. The other two comparative studies deal with EU support for security sector reform and decentralisation reform. The empirical contents are primarily based on field research carried out by local partner organisations in Mali, Yemen, Georgia and Ukraine.

---
Authors
For more information on the WOSCAP project, see the website www.woscap.eu.
Thanks for your interest
If you find this publication useful, please consider making a small donation. Your support enables us to keep publishing.