23 May 2016
From Power Mediation to Dialogue Facilitation
Assessing the European Union's Approach to Multi-Track Diplomacy (Scoping Study)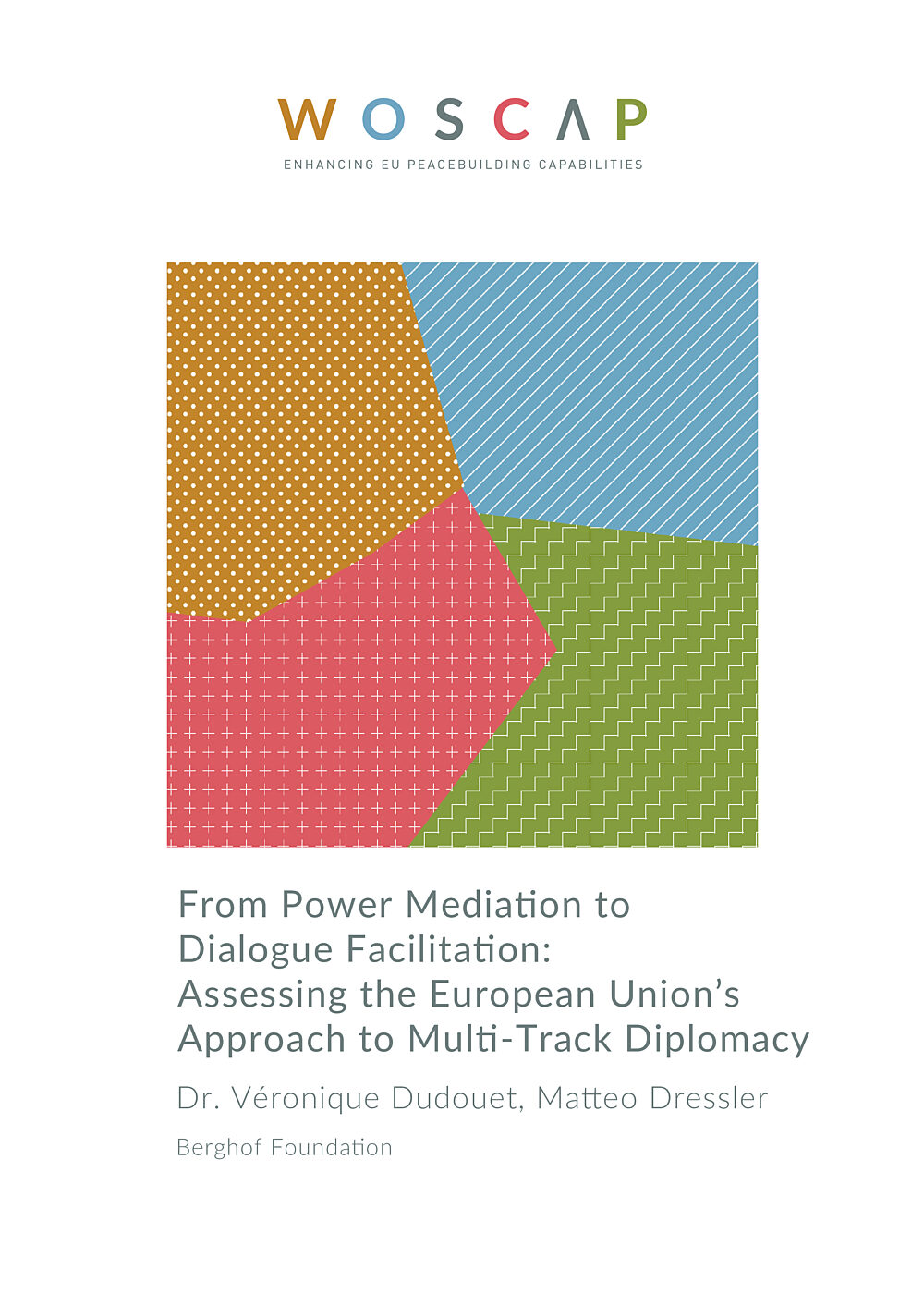 This scoping report defines multi-track diplomacy (MTD) as a specific approach to EU foreign policy, alongside other intervention strategies such as security sector intervention, political reform support or socio-economic assistance. It places a primary emphasis on diplomatic initiatives aimed at supporting conflict prevention and peacebuilding, especially during the various (formal and informal) stages of peace processes.
---
Authors
Véronique Dudouet, Matteo Dressler
The purpose of the report is four-fold. Firstly, it reviews the main scholarly and policy trends regarding the use and effectiveness of MTD in contexts of intra-state conflicts. Secondly, it reviews and classifies past or ongoing examples of EU MTD intervention – with a primary emphasis on the four country cases at stake in the WOSCAP project (Ukraine, Georgia, Mali and Yemen). Thirdly, it discusses four clusters of challenges pertaining to the implementation of EU MTD in conflict-affected countries. Finally, it concludes by offering concrete recommendations to the field researchers with regards to key areas of investigation and methodological considerations.
Thanks for your interest
If you find this publication useful, please consider making a small donation. Your support enables us to keep publishing.