1 Jan 2012
From Combatants to Peacebuilders
A Case for Inclusive, Participatory and Holistic Security Transitions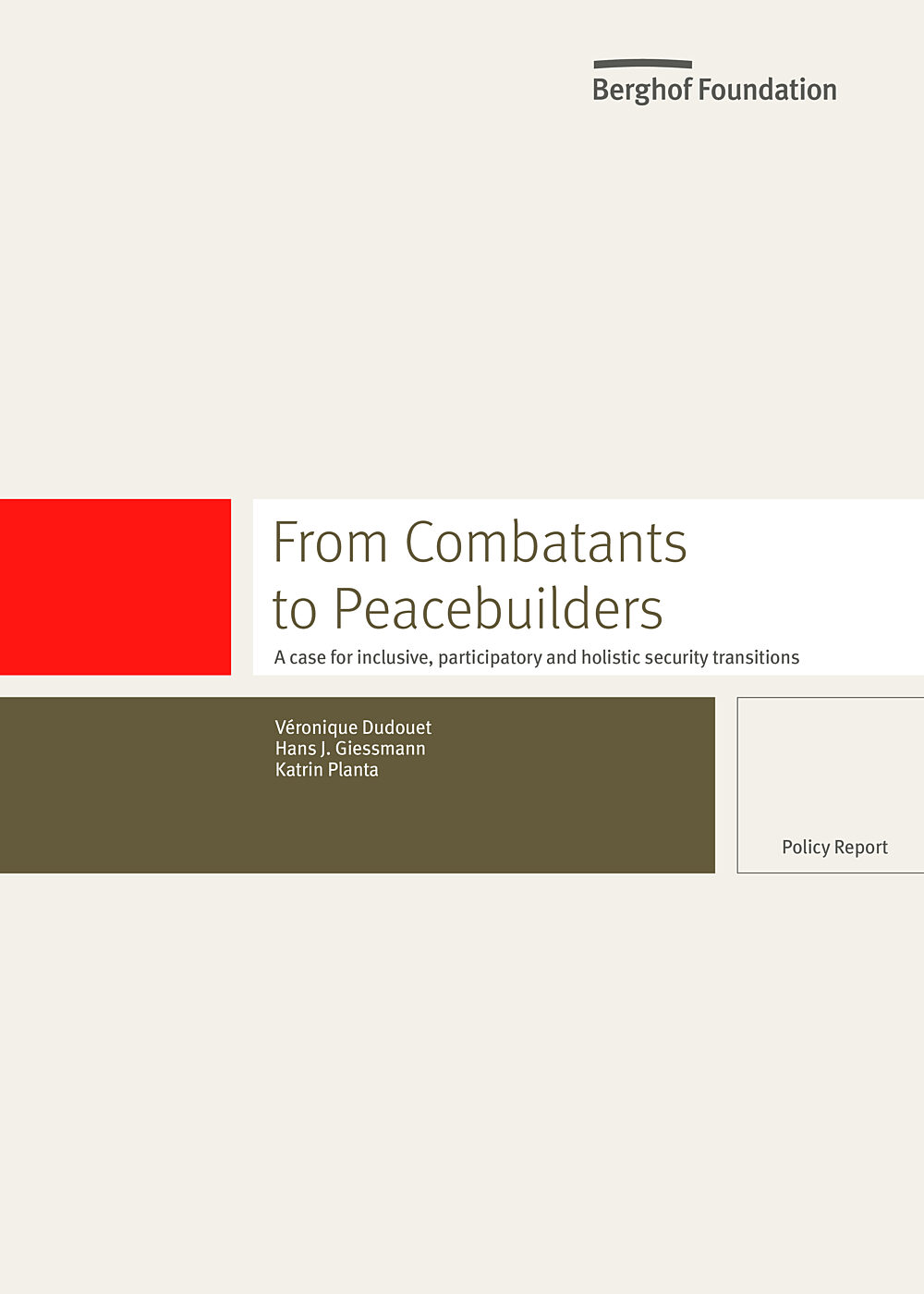 There has been an increasing tendency to view all armed actors as 'spoilers' to be fought at all costs or, at best, pacified through disarmament, demobilization and reintegration (DDR), rather than as agents of change who can play constructive roles in securing peace and building more legitimate states. The purpose of this report is to present key policy-relevant findings from a two-year participatory research project on the timing, sequencing and components of post-war security transitions, from the perspective and self-analysis of conflict stakeholders who have made the shift from state challengers to peace-and state-building agents in South Africa, Colombia, El Salvador, Northern Ireland, Kosovo, Burundi, Southern Sudan, Nepal and Aceh.
---
Authors
Véronique Dudouet, Hans-Joachim Giessmann, Katrin Planta
Thanks for your interest
If you find this publication useful, please consider making a small donation. Your support enables us to keep publishing.