16 May 2022
Breaking the vicious cycle
Entry points for anti-corruption in inclusive peace processes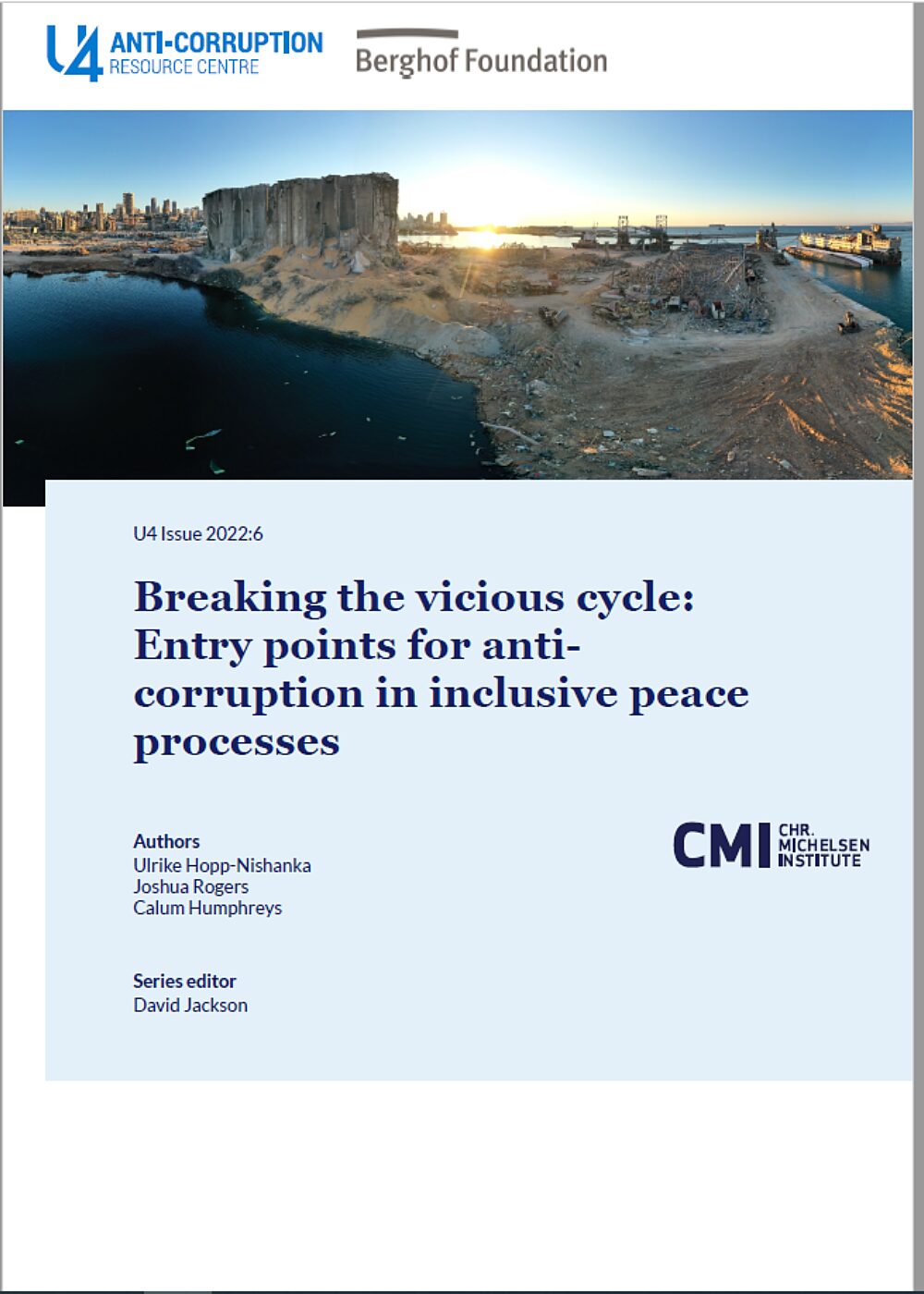 Corruption and violent conflict are interlinked in deep and complex ways. This U4 Issue considers how corruption as an element of conflict systems could be addressed during peace processes and how peacebuilders can support political efforts to curb corruption and promote accountability during transitions from war to peace. Now is the time to bridge the contributions of peacebuilding and anti-corruption practitioners in the quest for a sustainable transformation process.
---
Authors
Ulrike Hopp-Nishanka, Joshua Rogers, Calum Humphreys
Editors
David Jackson
Thanks for your interest
If you find this publication useful, please consider making a small donation. Your support enables us to keep publishing.