EVENT
Video: Panel discussion about Somalia's elections
Key priorities for the new Somali government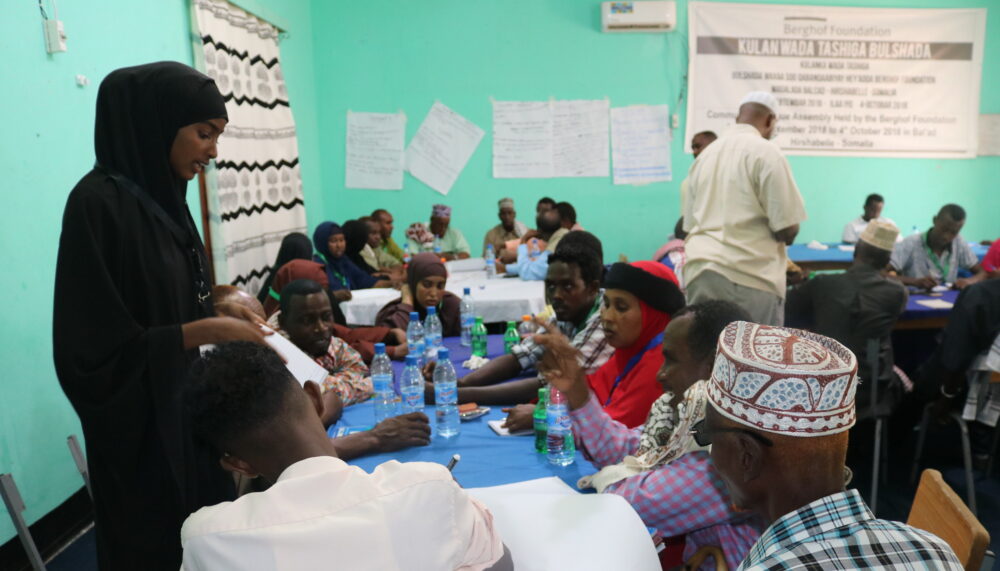 Watch a video of our online panel discussion on the challenges and plans for the future Somali government.
---
The current federal election process is the fifth one since the formation of the first transitional Somali government in 2000. It has been marked by pronounced delays, controversies within the country's political leadership, as well as numerous reports and allegations about irregularities and vote-rigging. Violence has escalated several times since the beginning of 2021.

While creditable progress has been achieved in Somalia with regard to peace- and statebuilding in the past decade, structural impediments continue to inhibit advances in key policy areas such as inclusive politics, constitution-making, security, federalization, rule of law and the reform of public financial management. Further challenges include an increasingly severe humanitarian situation that already pays witness to the effects of climate change.

It remains to be seen when the obstacles that have led to delays in the elections will be overcome. Nonetheless, the expected change of political leadership in Mogadishu provides another opportunity to tackle many urgent issues the country continues to face, particularly with regard to security, peacebuilding, and governance. This discussion will shed light on the challenges to achieving progress in key priority areas, and highlight what the new Somali government should focus on during its first year in office.
---
Read our policy recommendations for the new Somali government here.
After the elections
Key priorities for the new Somali government
Tuesday, 15 March 2022
14:00 CET (ics, ical)
Online event via Zoom

---
Welcome remarks by Andrew Gilmour, Executive Director, Berghof Foundation.
Introductory remarks by Abass Kassim, Senior Project Manager, Berghof Foundation.
Panel discussion with
Annette Weber, EU Special Representative for the Horn of Africa
Michael Keating, Executive Director of the European Institute for Peace, and former Special Representative of the United Nations Secretary-General for Somalia and Head of the United Nations Assistance Mission in Somalia
Hodan Hassan, Executive Director of Kulan Consulting
Abdulkareem Jama, Executive Vice President and Provost of City University of Mogadishu, Somalia
Moderated by Janel Galvanek, Head of the Sub-Saharan Africa Unit, Berghof Foundation.

50 Years Berghof Foundation

The Berghof Foundation marked its 50th anniversary in 2021. The special event series we were holding throughout the year to reflect on past and current peacebuilding successes and challenges, is continuing in the year 2022. The events will identify and look at trends in order to develop tactics that will ensure our efforts towards sustainable peace together with our partners remain effective in the years to come. Find out more on our website and sign up for our newsletters or follow us on Twitter to stay up to date about our anniversary programme.
Please note that the event will be recorded using the cloud-based recording tool within the Zoom.us platform (using cloud servers based in the U.S.), to be published on the Berghof Foundation's website and social media channels for external communications purposes. You can find the Berghof Foundation's data protection notice here. If you have questions, please feel free to contact the Berghof Foundation's Data Protection Officer (data.protection@berghof-foundation.org).
---
Media contact
Florian Lüdtke
Media and Communications Manager
+49 (0) 177 7052758
email hidden; JavaScript is required