EVENT
Video: Protest movements in the Arab World
Opportunities, challenges and prospects for the protest movements in Iraq, Lebanon and Sudan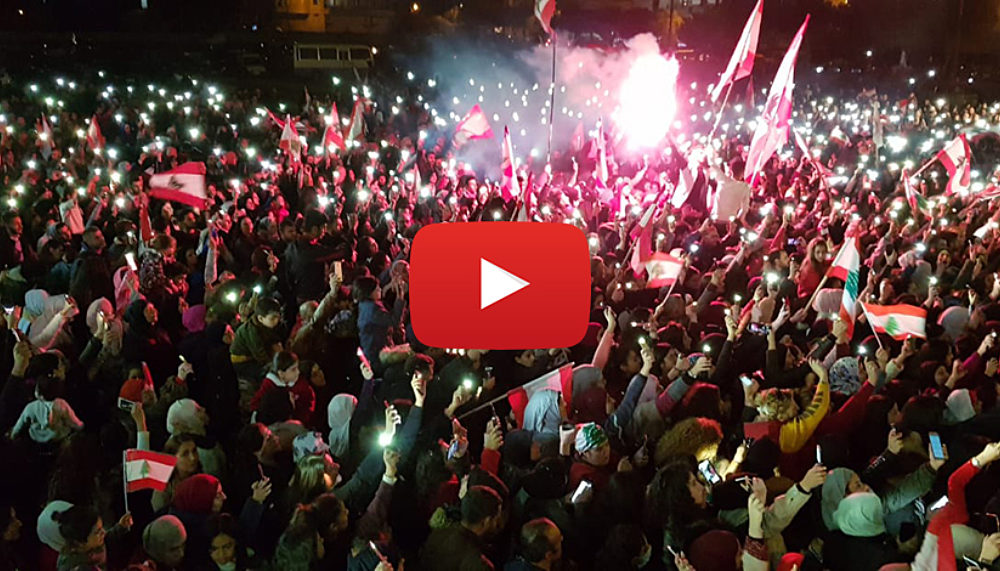 Watch a video of our panel discussion with experts and activists from the Middle East examining current developments in the region.
---
Update, 26 May
This event took place on 20 May 2021. You can watch a recording of the event below.

Thank you to all who could join us and to the discussants for their involvement in this event.

"After the fall of Saddam Hussein's regime, we were lacking to bring this change into stable development in #Iraq. Instead we see corruption and of sectarianism. This is was culminated into the recent protest of younger generations", says Hanaa Edwar at our events. #Berghof50 pic.twitter.com/z8q9V39kGk

— Berghof Foundation (@BerghofFnd) May 20, 2021
Ten years ago, the Arab world witnessed a wave of uprisings and protest movements which ultimately led to the ouster of long-standing autocratic rulers in Tunisia, Egypt, Libya, and Yemen. With the exception of Tunisia, however, the initial enthusiasm of the wave of Arab Uprisings was curbed by outbreaks of violence and war, and repressive policies in most countries of the region.
Yet many of the key demands of the protest movements around social justice, political participation, accountability of leadership, and socioeconomic perspectives remain unaddressed. These demands are again at the centre stage in recently re-emerging waves of protest such as in Iraq, Lebanon and Sudan.
To look at current developments, exchange experiences and discuss implications for conflict transformation, the Berghof Foundation would like to invite you to this online panel discussion between renowned experts and activists from the Middle East:
---
Protest Movements in the Arab World
Opportunities, challenges and prospects for the protest movements in Iraq, Lebanon and Sudan
Thursday, 20 May 2021
16:00 – 18:00 CEST (ical, ics)
Virtual event (Zoom)
Agenda
Reflection on the engagement of international mediators with protest movements
Lakhdar Brahimi, former UN Special Envoy in Iraq and former Joint Special Representative of the UN and Arab League for Syria
Andrew Gilmour, Executive Director, Berghof Foundation
Panel discussion on challenges and prospects of recent protest movements and their role in transition processes with
Dr. Véronique Dudouet, Senior Researcher, Berghof Foundation
Hanaa Edwar, human rights activist, founder of Iraqi Al-Amal Association and co-founder of Iraqi Women's Network, Iraq
Diana Menhem, Managing Director, Kulluna Irada, Lebanon
Mohammed Farouk Salman, former Executive Secretary, Sudan Call
Moderation: Ramzi Merhej, Berghof Foundation
We are very much looking forward to involving you in the discussion. Please send us your questions via email hidden; JavaScript is required prior to the event or join our discussion live on Twitter.
This event will take place in English.
---
50 Years Berghof Foundation

The Berghof Foundation is marking its 50th anniversary in 2021. This event is part of a series of events we are holding throughout the year to reflect on past and current peacebuilding successes and challenges. The events will identify and look at trends in order to develop tactics that will ensure our efforts towards sustainable peace together with our partners remain effective in the years to come. Find out more on our website and sign up for our newsletters or follow us on Twitter to stay up to date about our anniversary programme.
Please note that the event will be recorded using the cloud-based recording tool within the Zoom.us platform (using cloud servers based in the U.S.), to be published on the Berghof Foundation's website and social media channels for external communications purposes. You can find the Berghof Foundation's data protection notice here. If you have questions, please feel free to contact the Berghof Foundation's Data Protection Officer (data.protection@berghof-foundation.org).
---
Media contact
Florian Lüdtke
Media and Communications Manager
+49 (0) 177 7052758
email hidden; JavaScript is required