EVENT
Video: Iraq and Somalia: Local responses to climate change
Insights from two conflict-affected countries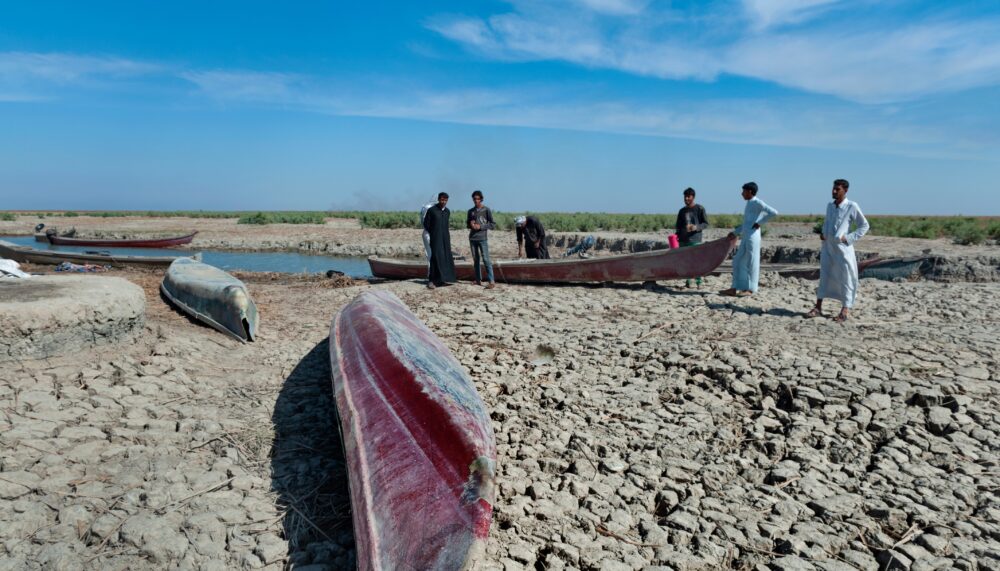 Watch our event to learn more about how conflicts caused and exarcerbated by climate change and environmental degradation can be locally managed.
---
As the world is facing record numbers of violent conflicts and the effects of climate change become more tangible, the interplay between the two is increasingly visible - particularly at the local level. To mark International Day of Peace, the Berghof Foundation hosted an event to discuss new insights into how conflicts caused and exacerbated by climate change and environmental degradation can be locally managed. The event featured insights from Berghof's work in Iraq and Somalia to shed light on the specific challenges and solutions.
Experts focused on what needs to be done in conflict-affected countries to strengthen local communities in adapting to climate-induced changes. Which approaches are needed to deal with conflicts caused or exacerbated by climate change? How can the development of such approaches be supported?
The discussion situated specific examples among the broader debate on climate security and local adaptation.
---
Iraq and Somalia: Local responses to climate change
Insights from two conflict-affected countries
20 September 2023
14:00 - 15:15 CEST (ics, ical)
Online event via zoom.
This event was held in English. Simultaneous interpretation was provided from Somali into English.
---
Welcome remarks by Andrew Gilmour, Executive Director, Berghof Foundation.
Panel discussion with:
Ammar Zakri, Founding Member and Head of Northern Iraq Office, Peace Paradigms
Dr. Beatrice Mosello, Senior Advisor at adelphi
Sharif Abukar Ahmed, Project Manager, Berghof Foundation
Moderated by Janel B. Galvanek, Head of Regional Peace Support Department, Berghof Foundation.
Please note that the event was recorded using the cloud-based recording tool within the Zoom.us platform (using cloud servers based in the U.S.), to be published on the Berghof Foundation's website and social media channels for external communications purposes. You can find the Berghof Foundation's data protection notice here. If you have questions, please feel free to contact the Berghof Foundation's Data Protection Officer (data.protection@berghof-foundation.org).
---
Media contact
Florian Lüdtke
Media and Communications Manager
+49 (0) 177 7052758
email hidden; JavaScript is required