EVENT
Video: Knowledge for a complex world
Rethinking the roles of peace research and peace education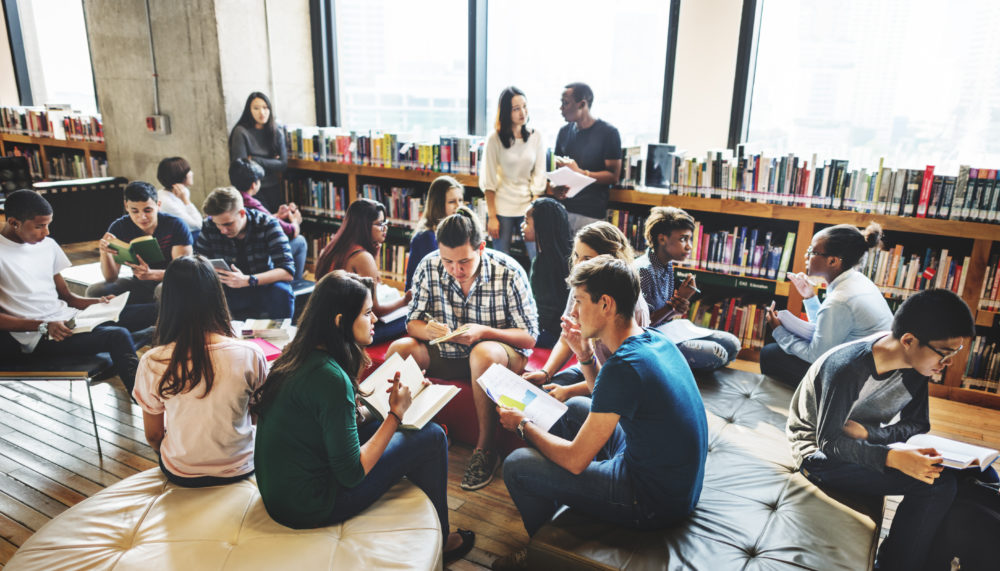 Watch a video of our panel discussion on how these intertwined disciplines should react to current global challenges.
---
This event took place on 25 November. You can watch a recording of the event below.

Thank you to all who could join us and to the discussants for their involvement in this event.
Climate change, the global pandemic, and protracted violent conflicts stress the need to rethink the ways of providing peace and security. While politicians are asked to react to these complex challenges, there is a great necessity to critically evaluate knowledge production and dissemination on conflict-related topics: What is the role of peace education and peace research for politics and society? How can we adapt established ways of teaching and learning peace? And how can peace and security research contribute to a better understanding of the root causes of conflict and identify ways towards more peaceful societies?
In this online panel discussion, peace education experts and peace researchers will initiate a dialogue on how both disciplines can find joint ways to cope with these new challenges. While using different methods, both peace education and peace research share a common interest: They work to develop ways to address conflicts and insecurities. This event will focus on strategies to bridge the often-observed gap between scholarly analysis and real-world practice. At a time when challenges to peace and security are becoming increasingly complex and entangled, this seems an ever more pressing necessity.

---
Knowledge for a complex world
Rethinking the roles of peace research and peace education
Thursday, 25 November 2021
15:00 CET (ics, ical)
Online event via Zoom
---
Agenda
Opening remarks
Andrew Gilmour, Executive Director, Berghof Foundation

Ursula Schröder, Director and Head of the Research Area European Peace and Security Orders, Institute for Peace Research and Security Policy (IFSH)
Panel discussion
Berit Bliesemann de Guevara, Professor at the Department of International Politics, Aberystwyth University
Norbert Frieters-Reermann, Professor for Education Science, Catholic University, Aachen
Tony Jenkins, Managing Director of the International Institute on Peace Education and Coordinator of the Global Campaign for Peace Education
Elvira Rosert, Junior Professor, Institute for Peace Research and Security Policy (IFSH)
Moderated by:
Uli Jäger, Head of Department Global Learning for Conflict Transformation, Berghof Foundation
Holger Niemann, Advisor to the Director, Institute for Peace Research and Security Policy (IFSH)
Reflection: Anne Kruck, Advisor Global Learning for Conflict Transformation, Berghof Foundation
This event will take place in English.

We are very much looking forward to involving you in the discussion. Please send us your questions via email hidden; JavaScript is required prior to the event or join the conversation live on Twitter.
About the event
This event is organised by the Berghof Foundation and the Institute for Peace Research and Security Policy at the University of Hamburg (IFSH). Both institutions were founded in 1971 and are celebrating 50 years of working at the intersection of peace and conflict research, practice, education, and knowledge transfer.

50 Years Berghof Foundation

The Berghof Foundation is marking its 50th anniversary in 2021. This event is part of a series of events we are holding throughout the year to reflect on past and current peacebuilding successes and challenges. The events will identify and look at trends in order to develop tactics that will ensure our efforts towards sustainable peace together with our partners remain effective in the years to come. Find out more on our website and sign up for our newsletters or follow us on Twitter to stay up to date about our anniversary programme.
Please note that the event will be recorded using the cloud-based recording tool within the Zoom.us platform (using cloud servers based in the U.S.), to be published on the Berghof Foundation's website and social media channels for external communications purposes. You can find the Berghof Foundation's data protection notice here. If you have questions, please feel free to contact the Berghof Foundation's Data Protection Officer (data.protection@berghof-foundation.org).
---
Media contact
Florian Lüdtke
Media and Communications Manager
+49 (0) 177 7052758
email hidden; JavaScript is required