FEATURE | 28 Apr 2023
"Our prosperity has a price, and we have to deal with that"
Interview with Luise Amtsberg, patron of the #INTOFOCUS campaign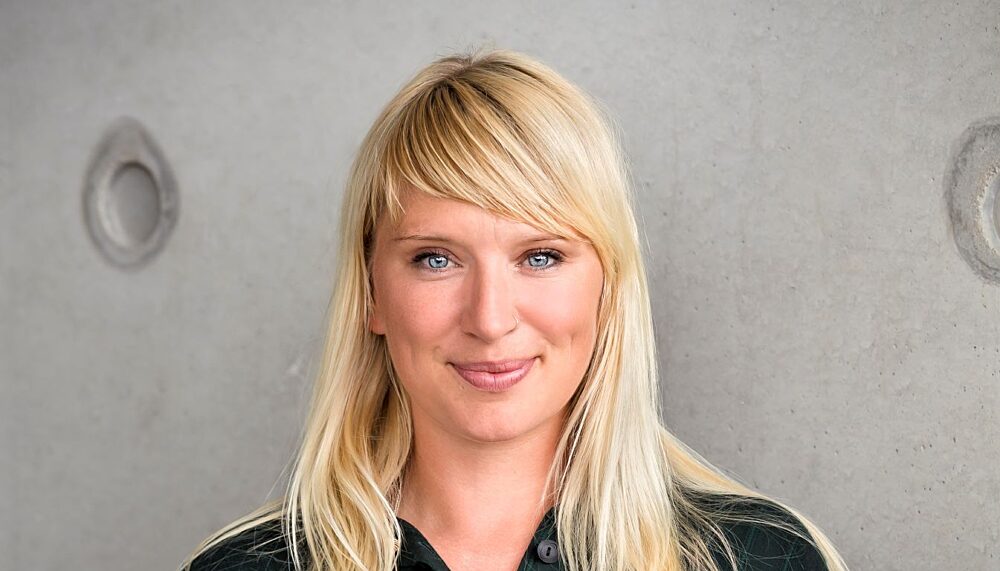 What's Germany's connection to the crises in Lebanon, South Sudan, and Bangladesh? Answers from the Human Rights Commissioner of the German government.
---
Let's bring forgotten crises worldwide #INTOFOCUS
There are regions all over the world where people suffer from hunger, displacement, or violent conflicts. However, some regions receive little to no media attention. That is why we are joining forces with almost 30 NGOs in a nationwide campaign to draw attention to "forgotten crises". The campaign focuses on the crises in Bangladesh, Lebanon, and South Sudan.
Luise Amtsberg has been the Federal Government Commissioner for Human Rights Policy and Humanitarian Aid since 2022 and was interviewed by Missio Munich for the campaign.
Follow us on social media (Instagram, Twitter) to follow our action during the campaign week starting 8 May and join our online event on Lebanon's forgotten crises.
Missio München: You were recently in Lebanon: what were your impressions on the ground, especially compared to a few years ago in 2015/2016?
Luise Amtsberg: I did not recognise the country. I knew that Lebanon was not doing well. However, I would not have expected the contrast from 7 years ago to be so striking. In 2015/16, the social situation was not easy. It was an enormous challenge for Lebanon to add to its population by almost a quarter by taking in Syrian refugees. It was only when more and more Syrian refugees started making their way to Europe because of the deteriorating situation in Lebanon that international aid started having an impact.
MM: What is the situation in Lebanon today?
LA: The country is on the brink of collapse; you could even say it is collapsing before our eyes. There is extreme mismanagement and state corruption. The currency has lost 95% of its value in a very short time. People no longer have access to their savings. Power cuts dominate everyday life. Over 70% of the people live in food insecurity and are dependent on foreign aid from organisations such as the World Food Programme. Medical care is more than inadequate, judges are on strike, and state schools have been closed since the beginning of the year. The political vacuum only adds to this: since November 2022 the old government has been ruling in transition because the new parliament has not yet managed to agree on a president. The fact that there is still no serious investigation into the port explosion, which has massively traumatised Beirut as a city, has led to even more discontent. To describe Lebanon as a "forgotten crisis" is therefore absolutely correct.
Luise Amtsberg, Federal Government Commissioner for Human Rights Policy and Humanitarian Aid, is a Green Party member of the Bundestag and represents the constituency of Kiel. Previously, she studied Islamic Studies, Politics and Protestant Theology.
MM: So it's not only Syrian refugees that are living in poverty, but the local population?
LA: Exactly. When the majority of people in Lebanon have no more than a bed in a cold flat without windows and food and are surviving on international support from the World Food Programme, tensions inevitably arise. From the political level, Syrian refugees are increasingly blamed for everything, while the causes for the multiple crises lie in the state's actions.
MM: What solutions do you see?
LA: It is not easy to be active in a country with so much mismanagement and corruption. That's why Germany supports people in Lebanon mainly through humanitarian organisations and NGOs on the ground. This is particularly important in crises that are not in the spotlight where funding and donations are not consistent. Furthermore, the Gulf states, which were very active in Lebanon, especially Saudi Arabia, are increasingly withdrawing their humanitarian aid due to mismanagement. We should enter into dialogue with the Gulf states to try to get them back on board. We also need to raise the multiple crises in Lebanon on the agenda of the United Nations Human Rights Council.
Our work in Lebanon
To address the root causes of Lebanon's unprecedented economic, financial and humanitarian crises, we take a unique participatory approach at different political and social levels. We complement much-needed humanitarian aid by building bridges across political divides and setting the course for marginalised groups to become more involved in political processes.
Learn more about our work in Lebanon and how you can support us.

MM: Could more refugees return to Syria?
LA: We keep hearing of this demand in government circles. They say that international support for Syrian refugees in Lebanon is the reason why so few people return to Syria. That is, of course, a problematic argument. If you talk to Syrian refugees, you learn that many have experienced the worst crimes in their home country, lost relatives, and many only know their country of origin from stories. We should clearly oppose the attempt to gloss over the situation in Syria out of a self-interest in normalising relations with Assad.
MM: How can we bring these and other forgotten crises into focus?
LA: I think we should first ask ourselves why some crises do not reach public consciousness. This is often the case when no apparent connection to us or our actions. But it is worth taking a closer look. For example, the climate crisis has a huge impact on South Sudan; and Bangladesh is home to factories that prop up the fast-fashion industry. In Western industrialised nations, we have to ask ourselves the question: what is the price of our prosperity? And at whose expense is it made possible? Does our consumer behaviour harm others in the world?
MM: What is your answer?
LA: I would say yes. From that should come a responsibility principle where the polluter pays. Part of that responsibility is asking ourselves what we can improve. A good example is the Supply Chain Act. This has the potential to counter grievances elsewhere through clear rules and regulations in Germany. Making these connections is the basis for bringing forgotten crises into focus.
MM: Isn't everything currently dominated by the two major crises in Russia/Ukraine and the earthquake in Turkey and Syria?
LA: Of course, acute emergencies like an earthquake or wars take up a lot of space, also in terms of humanitarian aid – and so they should. But of course, a glaring contradiction arises when Germany – the world's second largest humanitarian donor – is looking to take on more responsibility, but at the same time cuts funding for humanitarian aid, human rights work, and long-term projects, when crises and conflicts are on the rise. We find ourselves in a very tough political battle every year in budget negotiations. As a commissioner, I can only keep pointing out how important it is to work to alleviate dire crises. Not least to strengthen and preserve the international humanitarian system.

---
This is an excerpt from the interview conducted by Mission Munich with Luise Amtsberg as part of the #INTOFOCUS campaign.
---
Media contact
Florian Lüdtke
Media and Communications Manager
+49 (0) 177 7052758
email hidden; JavaScript is required