EVENT
POSTPONED – Turkey after the elections
Implications, opportunities and challenges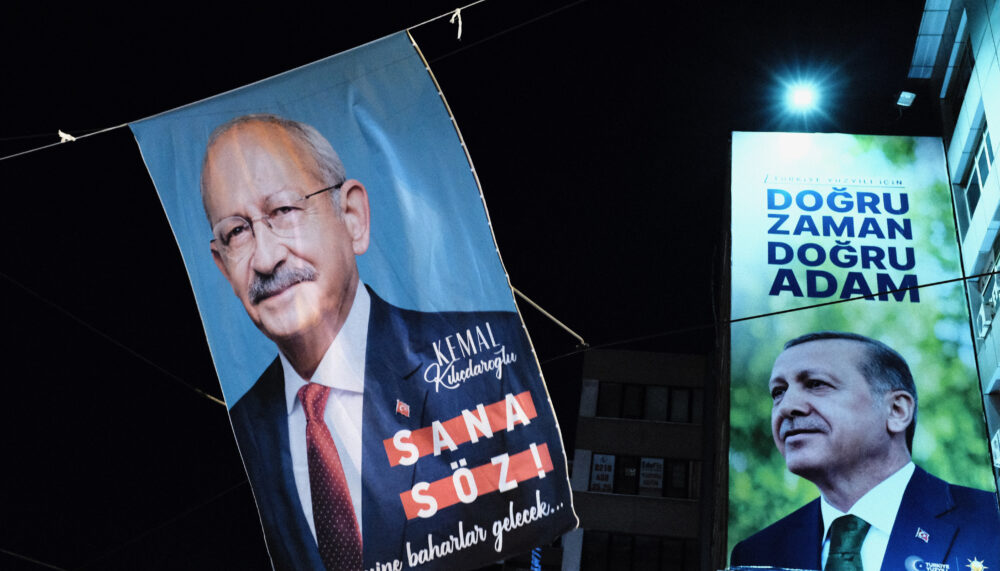 Please note that this event has been postponed.
---
This event has been postponed.
Sign up here to receive updates about future events.
What will be the main domestic political implications of the elections? What does the outcome mean for the future of democracy, rule of law and political reform in Turkey? And what are the newly elected government's plans for Turkey's regional influence and geopolitical position?
Join us to discuss these questions with Turkish politicians and scholars. During this event we want to unpack the significance and implications of these pivotal elections for Turkey's domestic politics, democracy and international future.
Save the event in your calendar. Additional information will follow soon.
---
Turkey after the election

Implications, opportunities and challenges
- POSTPONED -
Please note that this event has been postponed.
---
We look forward to involving you in our conversation. You can also send us your questions via email hidden; JavaScript is required prior to the event, or join our discussion on Twitter and Instagram.
Please note that the event will be recorded using the cloud-based recording tool within the Zoom.us platform (using cloud servers based in the U.S.), to be published on the Berghof Foundation's website and social media channels for external communications purposes. You can find the Berghof Foundation's data protection notice here. If you have questions, please feel free to contact the Berghof Foundation's Data Protection Officer (data.protection@berghof-foundation.org).
---
Media contact
Florian Lüdtke
Media and Communications Manager
+49 (0) 177 7052758
email hidden; JavaScript is required