EVENT
Video: From female combatants to filmmakers
Online film premiere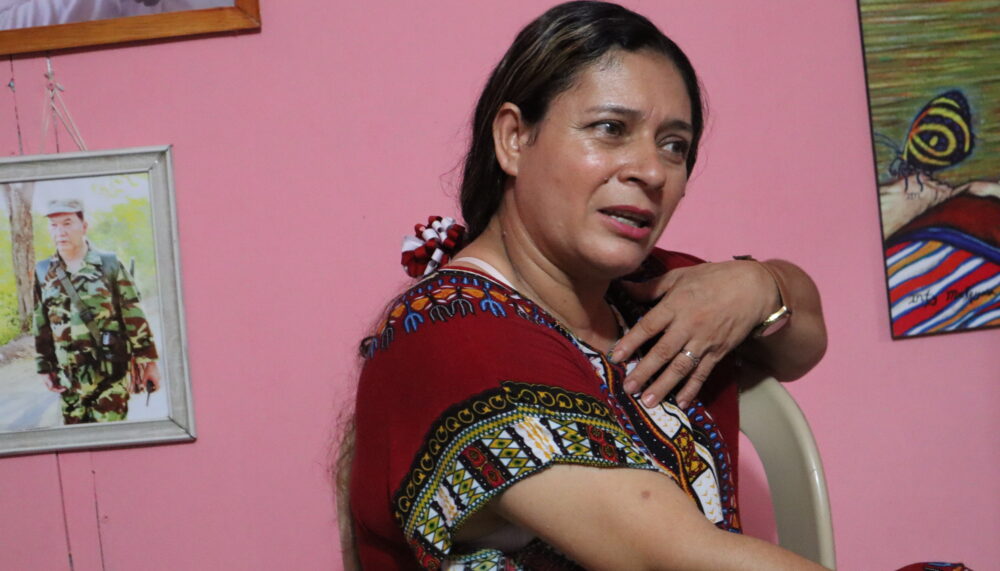 Watch our online film premiere to learn about the experiences of female ex-combatants from Colombia and Uganda.
---
The way we portray women during but also after war affects which issues are taken into account in peace processes. If we only perceive women as victims, they will be taken into consideration as such in designing the societal order after war, and in reconstruction and reconciliation efforts. Many of the issues women fight for during conflicts are then sidelined.
In our documentary 'I Have to Speak: Colombia and Uganda' female ex-combatants from both countries share their stories. They speak about their experiences during the conflict, the peace and reintegration process, and the continuous challenges they face in rebuilding their lives after the war.
At the film premiere, we shed light on the experiences of female combatants during and after war together with the filmmakers and international experts. We also talked about the aspirations of women who have been part of armed conflicts and jointly drew important lessons for current peace processes and reintegration efforts.
---
From female combatants to filmmakers
Online film premiere
20 June 2023
14:00 - 15:30 CEST (ics, ical)
Online event via Zoom.
This event was held in English and Spanish.
Simultaneous interpretation was provided in English, Spanish, Kurdish, Burmese and Thai.

---
Welcome remarks by Inken Denker, Head of Division 412 – Gender Equality, Federal Ministry for Economic Cooperation and Development (BMZ)
Panel discussion with:
Violeta Guetnamova, signatory of the 2016 Colombian peace agreement and filmmaker, Colombia
Grace Arach, Executive Director of the Foundation for Women Affected by Conflicts (FOWAC), Uganda
Glaucia Boyer, Global Advisor on Reintegration, UNDP
Moderated by Evelyn Pauls, Researcher and Project Manager, Berghof Foundation.
The event was organised by th Berghof Foundation in partnership with Makipura CTS, the Foundation for Women Affected by Conflicts and the Gender, Justice and Security Hub.


Please note that the event will be recorded using the cloud-based recording tool within the Zoom.us platform (using cloud servers based in the U.S.), to be published on the Berghof Foundation's website and social media channels for external communications purposes. You can find the Berghof Foundation's data protection notice here. If you have questions, please feel free to contact the Berghof Foundation's Data Protection Officer (data.protection@berghof-foundation.org).
---
Media contact
Florian Lüdtke
Media and Communications Manager
+49 (0) 177 7052758
email hidden; JavaScript is required