FEATURE | 5 Oct 2022
Collecting testimony and transitional justice in Ukraine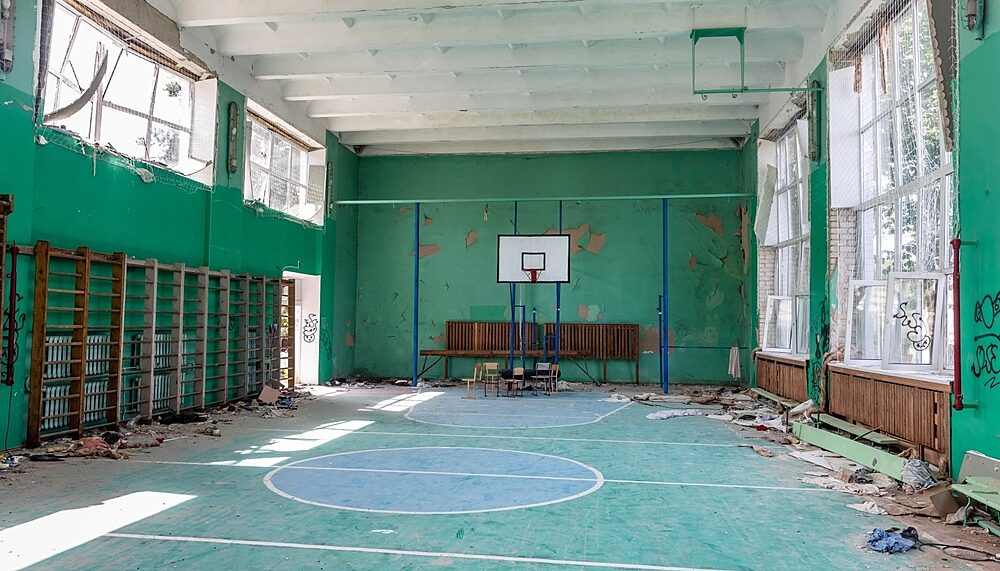 During an international symposium, we discussed testimony collection during the war in Ukraine and how it can lay the foundations of transitional justice processes.
---
If Syria was the first war where thousands of civilians and others took footage of violence and destruction with their smartphones, Ukraine is probably the first where evidence of war crimes is being gathered even while the war still rages. A number of highly professional, independent, civil society-led initiatives have been launched to collect legally admissible testimony. While an extremely welcome development, this inevitably also gives rise to concerns over duplication and possibly marring evidence for national and international judicial bodies.
Improving testimony collection
To promote greater mutual understanding and cooperation among those involved, the Berghof Foundation hosted a one-day hybrid symposium on 14 September in collaboration with the recently-established and already applauded The Reckoning Project: Ukraine Testifies to exchange best practices and discuss the role testimony collection plays in broader transitional justice efforts in Ukraine.
The symposium started with a closed-door practitioners' exchange on current efforts and best practices in the field of testimony collection. In the afternoon, the discussion was opened for an international audience to discuss the findings of the practitioners' exchange as well as broader questions regarding transitional justice in Ukraine. Speakers included Janine di Giovanni and Nataliya Gumenyuk of The Reckoning Project, Ambassador Anton Korynevych of the Ukrainian Ministry of Foreign Affairs, Ambassador Beth Van Schaack (Ambassador-at-Large for Global Criminal Justice at the US State Department), Prince Zeid bin Ra'ad (CEO of the International Peace Institute and former United Nations High Commissioner for Human Rights), Pablo de Greiff of the UN Independent Commission of Inquiry on Ukraine, Lise Grande (President of the United States Institute for Peace), international legal expert Philippe Sands as well as the head of the Berghof Foundation's Global Learning Hub for Transitional Justice and Reconciliation, Natascha Zupan.
The documentation of war crimes has reached an unprecedented level in Ukraine. The sheer volume of reported and documented cases constitutes a considerable challenge for legal practitioners and activists. It is becoming evident that not all cases can be brought to court in a timely manner. This requires a skilful definition of legal strategies as well as a careful management of expectations.
We need to consider how to define notions of accountability that go beyond criminal justice, keeping in mind constraints on criminal procedures.
At the same time, the toolkit of transitional justice offers measures that go beyond criminal accountability. Efforts aimed at achieving transitional justice are always sensitive, but even more so during ongoing conflict, as is the case in Ukraine. We need to consider already how to define notions of accountability that go beyond criminal justice, keeping in mind constraints on criminal procedures.
Complementing criminal justice efforts
Dealing with the past is a complex undertaking. It requires criminal justice efforts to be complemented by other, comprehensive policy measures to reach as many people as possible and to give those affected by violence confidence in efforts to address past injustice and violence. Such complementary measures can include truth-seeking mechanisms, initiatives to preserve the historical memory of the war, reparations, as well as guarantees of non-recurrence. However, virtually all recent experiences with transitional justice have taken place in the context of intra-state conflict; as an inter-state conflict, the war in Ukraine requires creativity and openness in finding suitable mechanisms.
Above all, it is those affected by violence who should be front and centre of any efforts to establish accountability and lay the foundations for transitional justice. This applies not only to the collection of testimony, where actors are already adhering to "do-no-harm" principles and avoiding the re-traumatisation of their respondents. Thinking ahead, it will be equally important to strengthen the agency and participation of those affected in the design and implementation of policy responses that correspond to their needs, with regard to criminal accountability mechanisms and other forms of assistance.
Ukrainian officials and activists are currently pursuing all possible legal avenues for criminal accountability, and legal efforts are reinforced by public opinion and on-the-ground reporting. A strong will to collaborate has been evident throughout the discussions, both within civil society and with the Ukrainian Prosecutor General's office. There is also a hope that the evidently strong momentum for accountability in Ukraine will translate to the many other contexts where people see their fundamental rights infringed on by war and violence.
---
Media contact
Florian Lüdtke
Media and Communications Manager
+49 (0) 177 7052758
email hidden; JavaScript is required