29 Feb 2016
Transitional Justice: Lessons from the Western Balkans
Policy Brief No. 5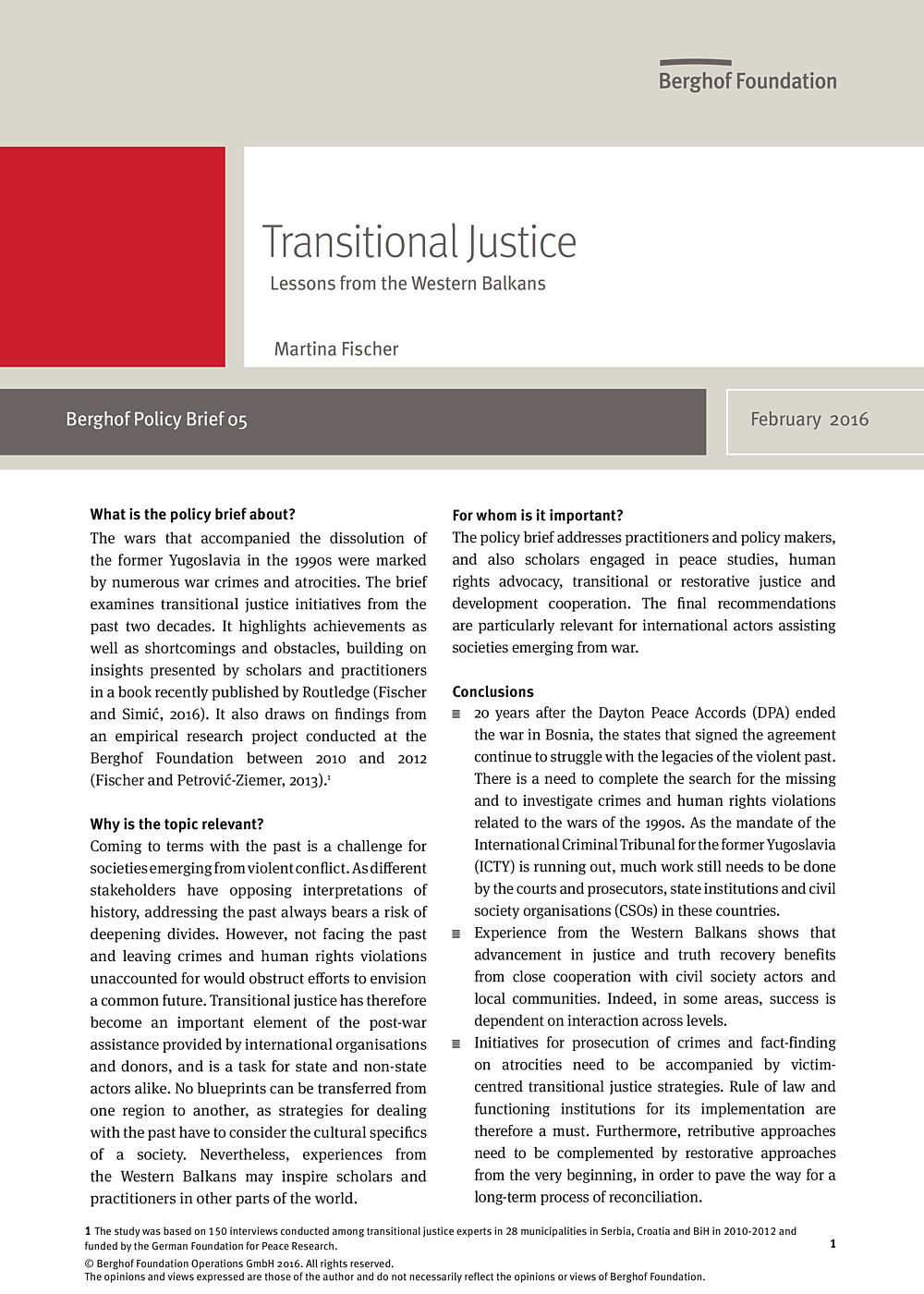 The policy brief examines different approaches and initiatives for transitional justice and reconciliation that have been implemented since the Dayton Peace Accords (DPA) ended the war in Bosnia in 1995. It highlights achievements and innovative approaches in processes of dealing with the past as well as shortcomings and obstacles for reconciliation.
---
Authors
Martina Fischer
Thanks for your interest
If you find this publication useful, please consider making a small donation. Your support enables us to keep publishing.