1 Feb 2015
The Role of the Business Elite in South Africa's Democratic Transition: Supporting an Inclusive Political and Economic Transformation
IPS Paper No. 8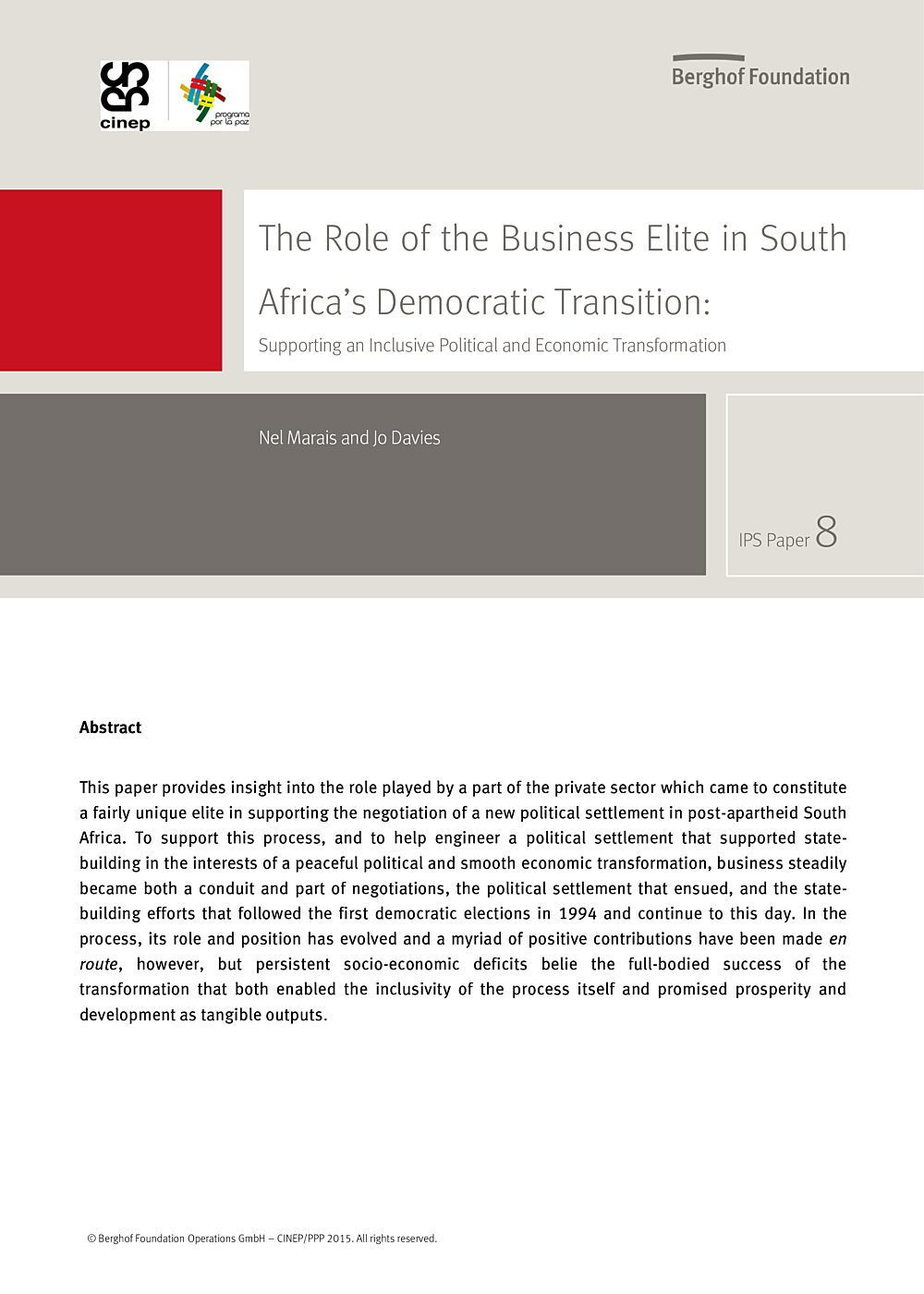 This paper provides insight into the role played by a part of the private sector which came to constitute a fairly unique elite in supporting the negotiation of a new political settlement in post-apartheid South Africa. To support this process, and to help engineer a political settlement that supported state-building in the interests of a peaceful political and smooth economic transformation, business steadily became both a conduit and part of negotiations, the political settlement that ensued, and the state-building efforts that followed the first democratic elections in 1994 and continue to this day. In the process, its role and position has evolved and a myriad of positive contributions have been made en route. However, persistent socio-economic deficits belie the full-bodied success of the transformation that both enabled the inclusivity of the process itself and promised prosperity and development as tangible outputs.
---
Authors
Nel Marais, Jo Davies
Thanks for your interest
If you find this publication useful, please consider making a small donation. Your support enables us to keep publishing.