4 Dec 2015
The Rebels, the State and the People: Inclusivity in the Aceh Peace Process
IPS Paper No. 18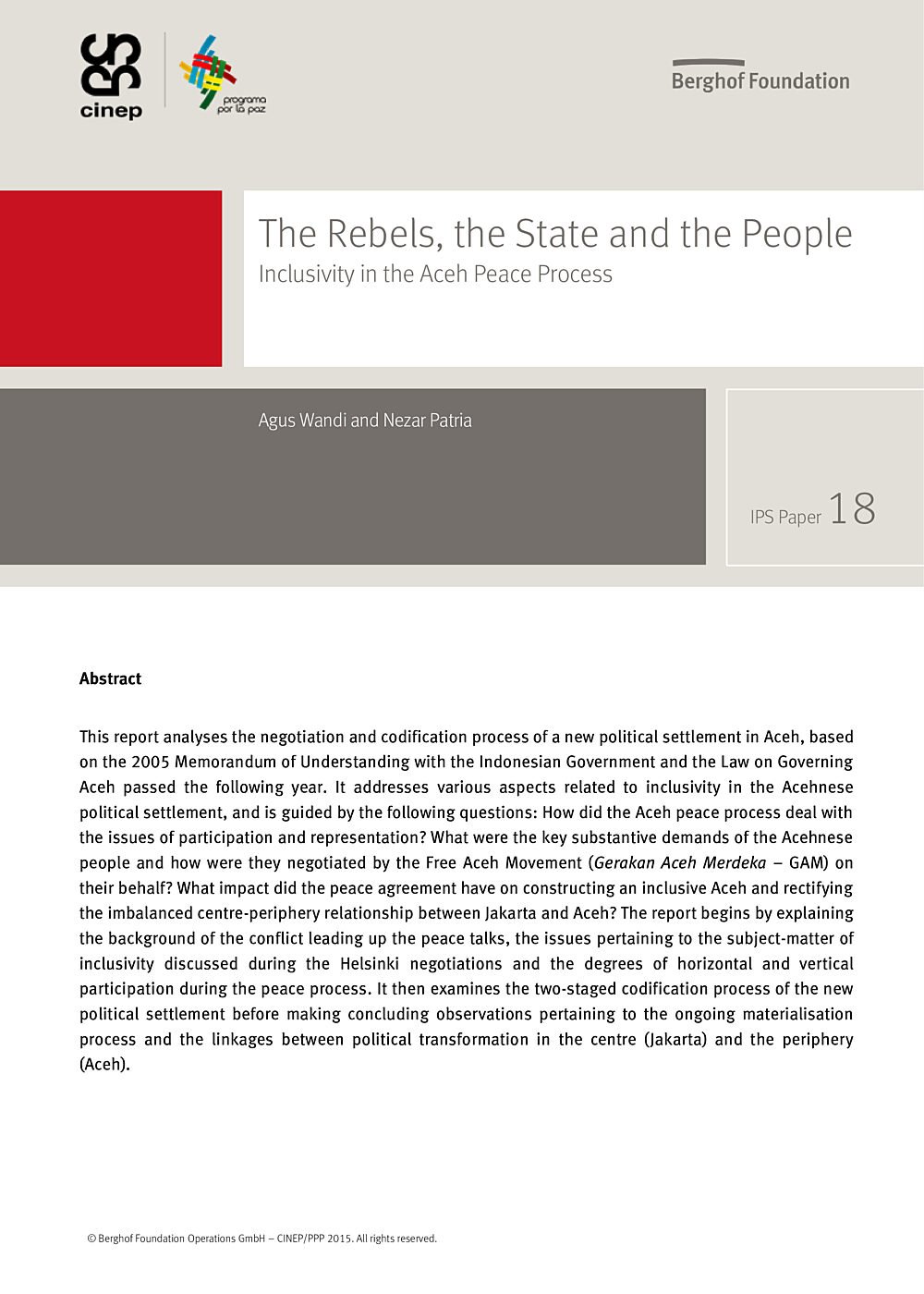 This report analyses the negotiation and codification process of a new political settlement in Aceh, based on the 2005 Memorandum of Understanding with the Indonesian Government and the Law on Governing Aceh passed the following year. It addresses various aspects related to inclusivity in the Acehnese political settlement, and is guided by the following questions: How did the Aceh peace process deal with the issues of participation and representation? What were the key substantive demands of the Acehnese people and how were they negotiated by the Free Aceh Movement (Gerakan Aceh Merdeka – GAM) on their behalf? What impact did the peace agreement have on constructing an inclusive Aceh and rectifying the imbalanced centre-periphery relationship between Jakarta and Aceh?
---
Authors
Agus Wandi, Nezar Patria
Thanks for your interest
If you find this publication useful, please consider making a small donation. Your support enables us to keep publishing.