1 Jan 2008
Systemic Conflict Transformation: Reflections on the Conflict and Peace Process in Sri Lanka
Handbook Dialogue Series 6 - lead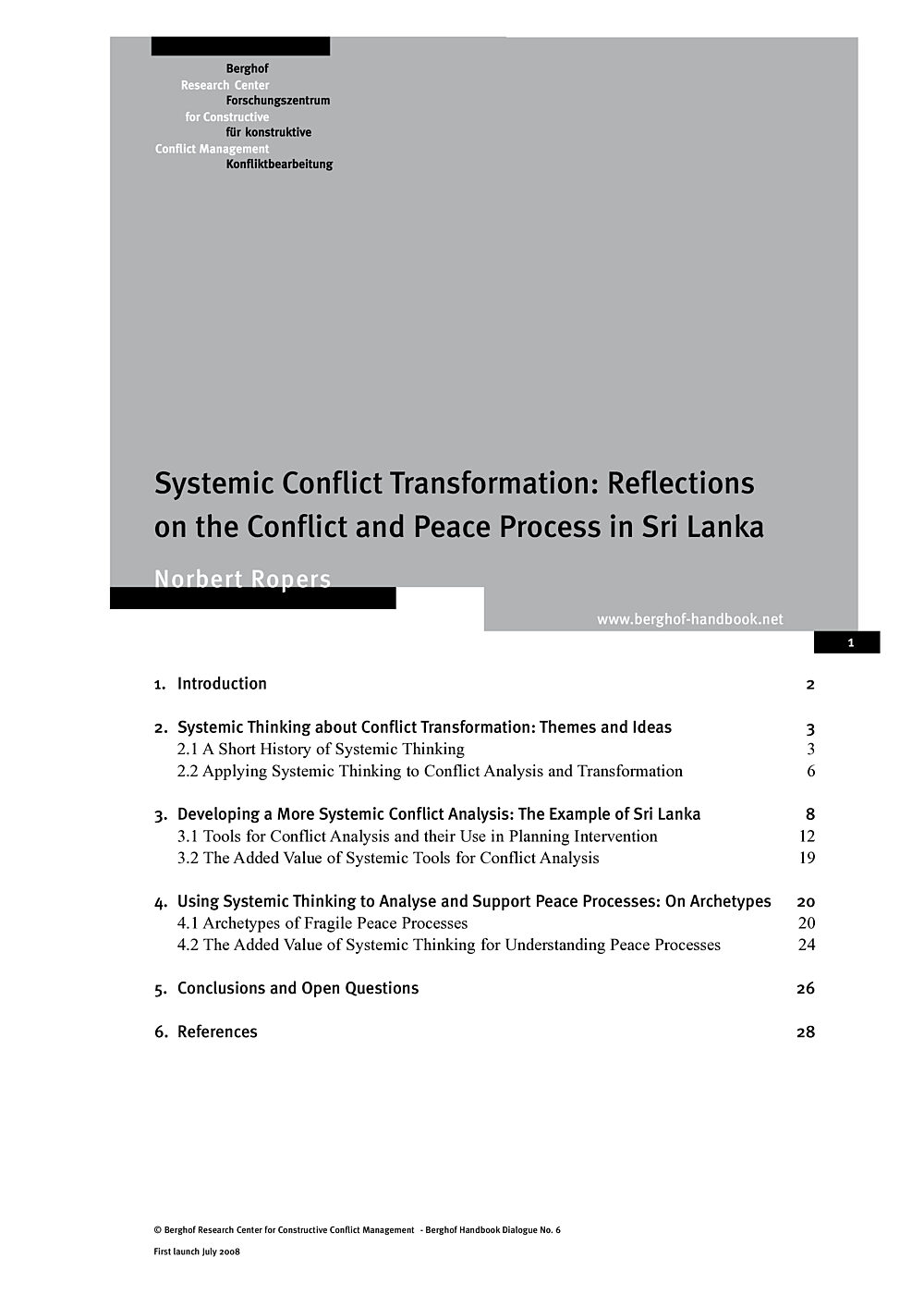 Systemic thinking encompasses a broad spectrum of theories, principles, methods and techniques which are all rooted in the simple observation that the whole is more than the sum of its parts. In the present article, "Systemic Conflict Transformation (SCT)" refers to the application of systemic thinking to basic challenges in conflict transformation, and a reflection of field practice from a systemic perspective. The goal is to explore, based on concrete practical experiences, how systemic thinking can help to make the transformation of internal conflicts more effective.
---
Authors
The inspiration to do so first arose in the context of a comprehensive programme of peace support in Sri Lanka. While this specific elaboration of SCT was very much inspired by insights from this one particular case, the concept is presented here with the aim of contributing to a better theoretical understanding and more effective practice of conflict transformation in general.
Thanks for your interest
If you find this publication useful, please consider making a small donation. Your support enables us to keep publishing.