17 May 2015
State Reform after the Peace Accords: Negotiating and Implementing an Inclusive Political Settlement in El Salvador
IPS Paper No. 13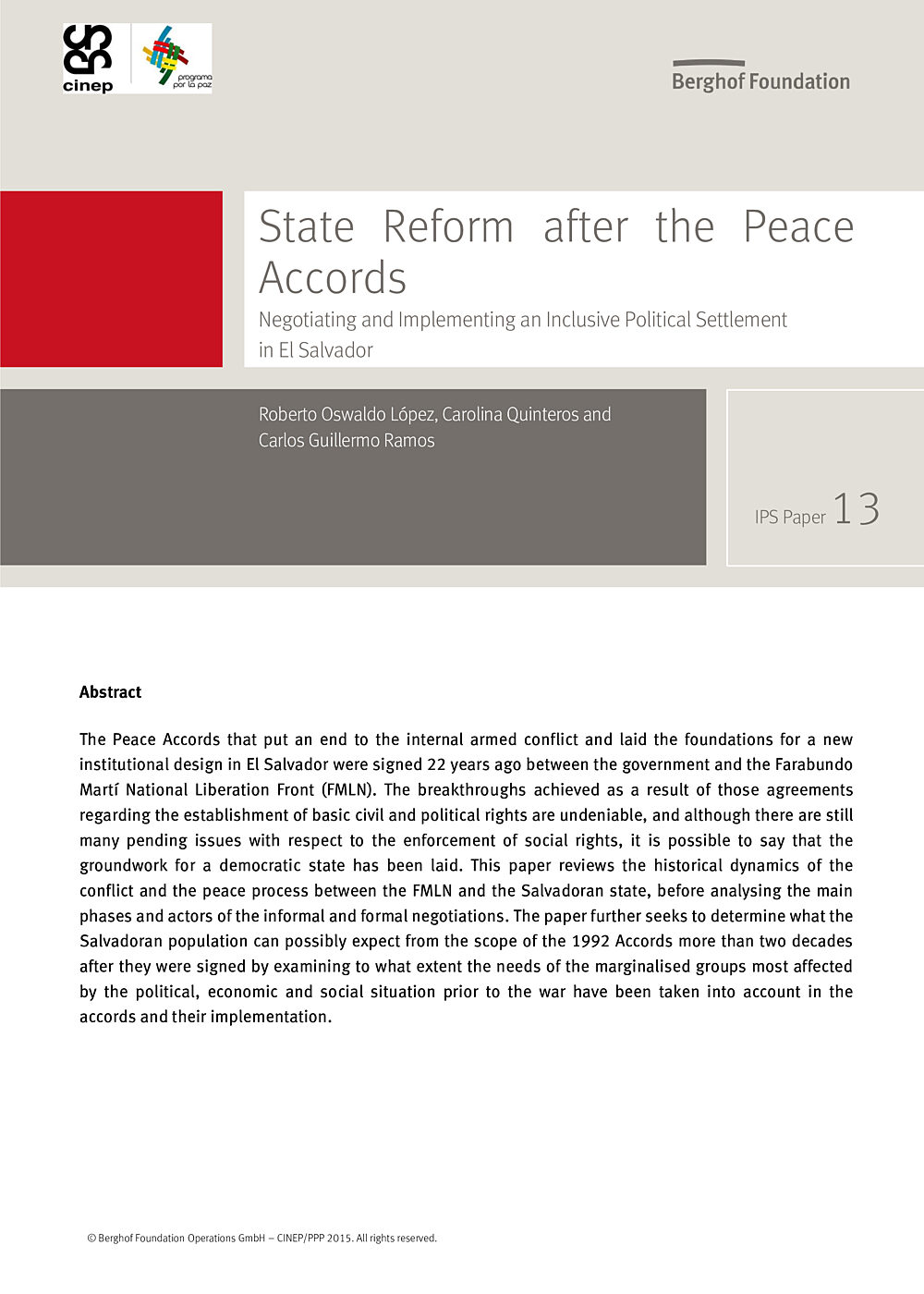 This paper reviews the historical dynamics of the conflict and the peace process between the FMLN and the Salvadoran state, before analysing the main phases and actors of the informal and formal negotiations. The paper further seeks to determine what the Salvadoran population can possibly expect from the scope of the 1992 Accords more than two decades after they were signed by examining to what extent the needs of the marginalised groups most affected by the political, economic and social situation prior to the war have been taken into account in the accords and their implementation.
---
Authors
Roberto Oswaldo López, Aída Carolina Quinteros, Carlos Guillermo Ramos
Thanks for your interest
If you find this publication useful, please consider making a small donation. Your support enables us to keep publishing.