1 Jan 2004
Security Sector Reform: Potentials and Challenges for Conflict Transformation
Handbook Dialogue Series No. 2 - complete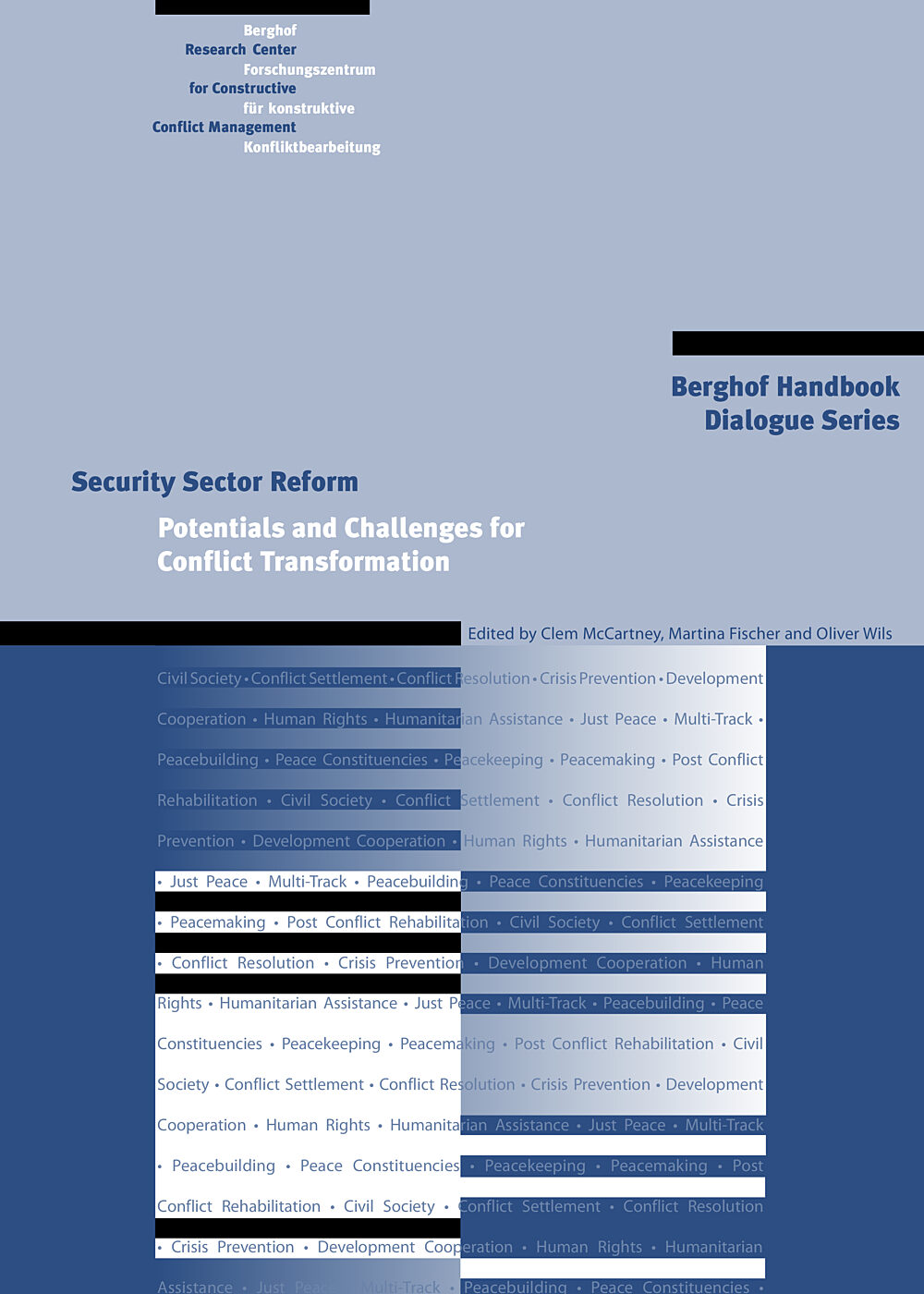 Violent crises and internal wars are often consequences of the failure of states to provide stability and security for their citizens. International organisations and development agencies, in order to overcome cultures of violence and to support nation-building processes, have focused on security sector reform as an integral part of third-party intervention in recent years. This issue of the Berghof Handbook Dialogue Series examines the arguments for engagement with the security sector and provides an analysis of the dilemmas that arise, along with suggestions for how they might be overcome.
---
Editors
Clem McCartney, Martina Fischer, Oliver Wils
Thanks for your interest
If you find this publication useful, please consider making a small donation. Your support enables us to keep publishing.