29 Jul 2016
Pragmatism and Mistrust
The Interaction of Dispute Resolution Mechanisms in Liberia (Case Study)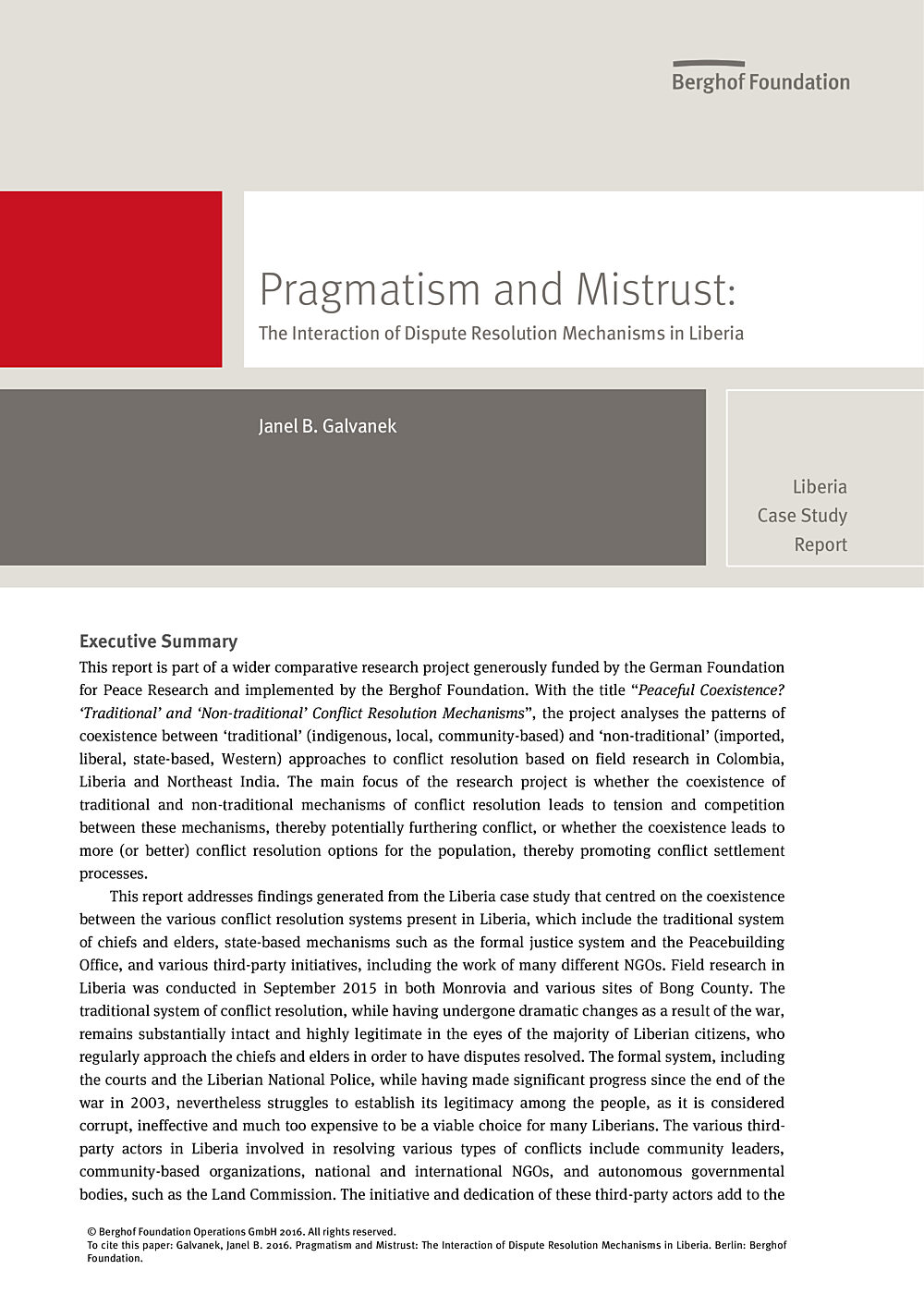 This report addresses findings generated from the Liberia case study on the coexistence of various conflict resolution systems in Liberia. Besides the traditional system of chiefs and elders, there are state-based mechanisms such as the formal justice system and the Peacebuilding Office, and various third-party initiatives, including the work of many different NGOs.
The study comes to the conclusion that the interaction and even cooperation of conflict resolution mechanisms in Liberia is happening on a massive scale, and provides recommendations on how this cooperation could be significantly improved.
---
Authors
Thanks for your interest
If you find this publication useful, please consider making a small donation. Your support enables us to keep publishing.