6 Mar 2017
Peaceful Coexistence?
'Traditional' and 'Non-traditional' Conflict Resolution Mechanisms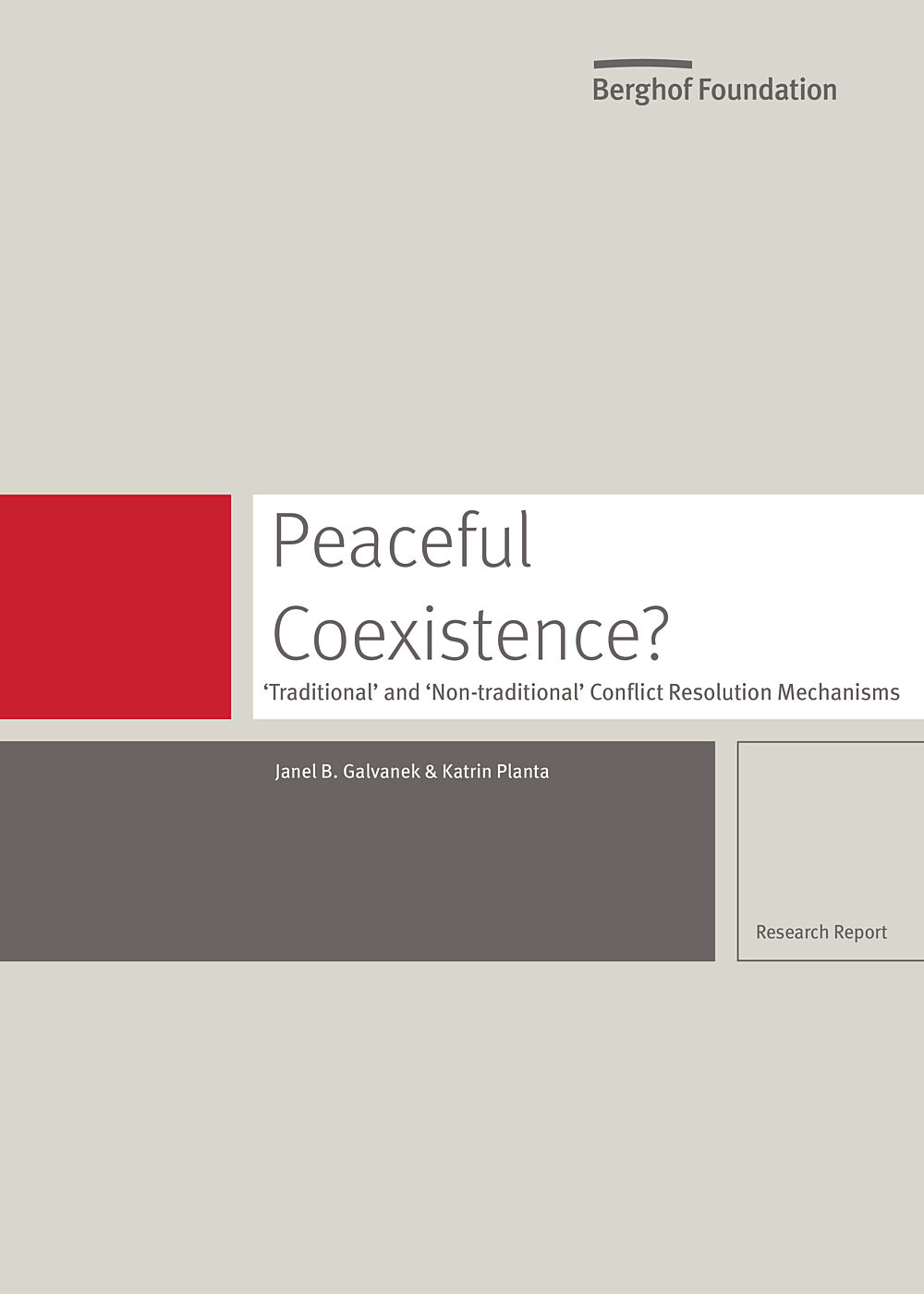 This report is the final analytical report of a comparative research project generously funded by the German Foundation for Peace Research and implemented by the Berghof Foundation. The project analyzes the forms of coexistence between 'traditional' (indigenous, local, community-based) and 'non-traditional' (imported, liberal, state-based, Western) approaches to conflict resolution, and is based on field research in Colombia, Liberia and Northeast India. Its central line of inquiry examines whether the coexistence of traditional and non-traditional mechanisms of conflict resolution leads to tension and competition between these mechanisms, thereby potentially furthering conflict, or whether the coexistence leads to more (or better) conflict resolution options for the population, thereby promoting conflict settlement processes and outcomes.
---
Authors
Janel B. Galvanek, Katrin Planta
Thanks for your interest
If you find this publication useful, please consider making a small donation. Your support enables us to keep publishing.