1 Jan 2003
Peace and Conflict Impact Assessment: Critical Views on Theory and Practice
Handbook Dialogue Series No. 1 - complete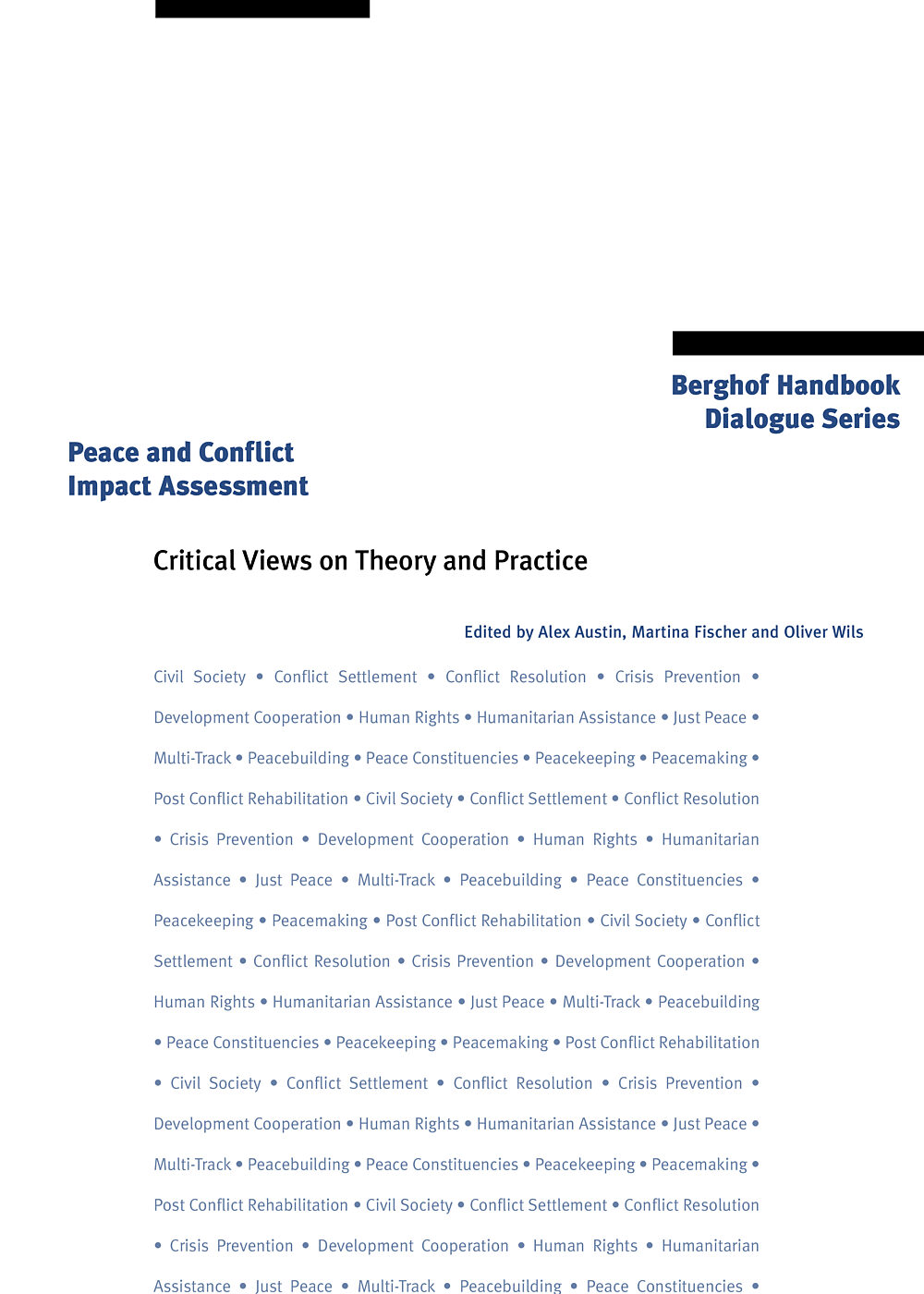 Over the last ten years, interest in conflict prevention and peacebuilding activities has increased significantly. As a result of this interest, there is a high demand for "model" projects, examples of good practice and "lessons learned" which can be transferred to other projects and regions. Supply, though, does not match this demand. There are still no quick and easy answers to the question of how best to assess, monitor and evaluate peace practices. On the contrary, experience shows that assessing and measuring the impact and outcomes of peacebuilding activities is actually a very complicated task. The articles and comments in this first issue of the Berghof Handbook Dialogue Series reflect the state of the art in peace and conflict impact assessment (PCIA) from a variety of angles.
---
Editors
Alex Austin, Martina Fischer, Oliver Wils
Thanks for your interest
If you find this publication useful, please consider making a small donation. Your support enables us to keep publishing.