31 Dec 2019
Peace Accords and the Constitution in a Fragile Democracy
The case of Guatemala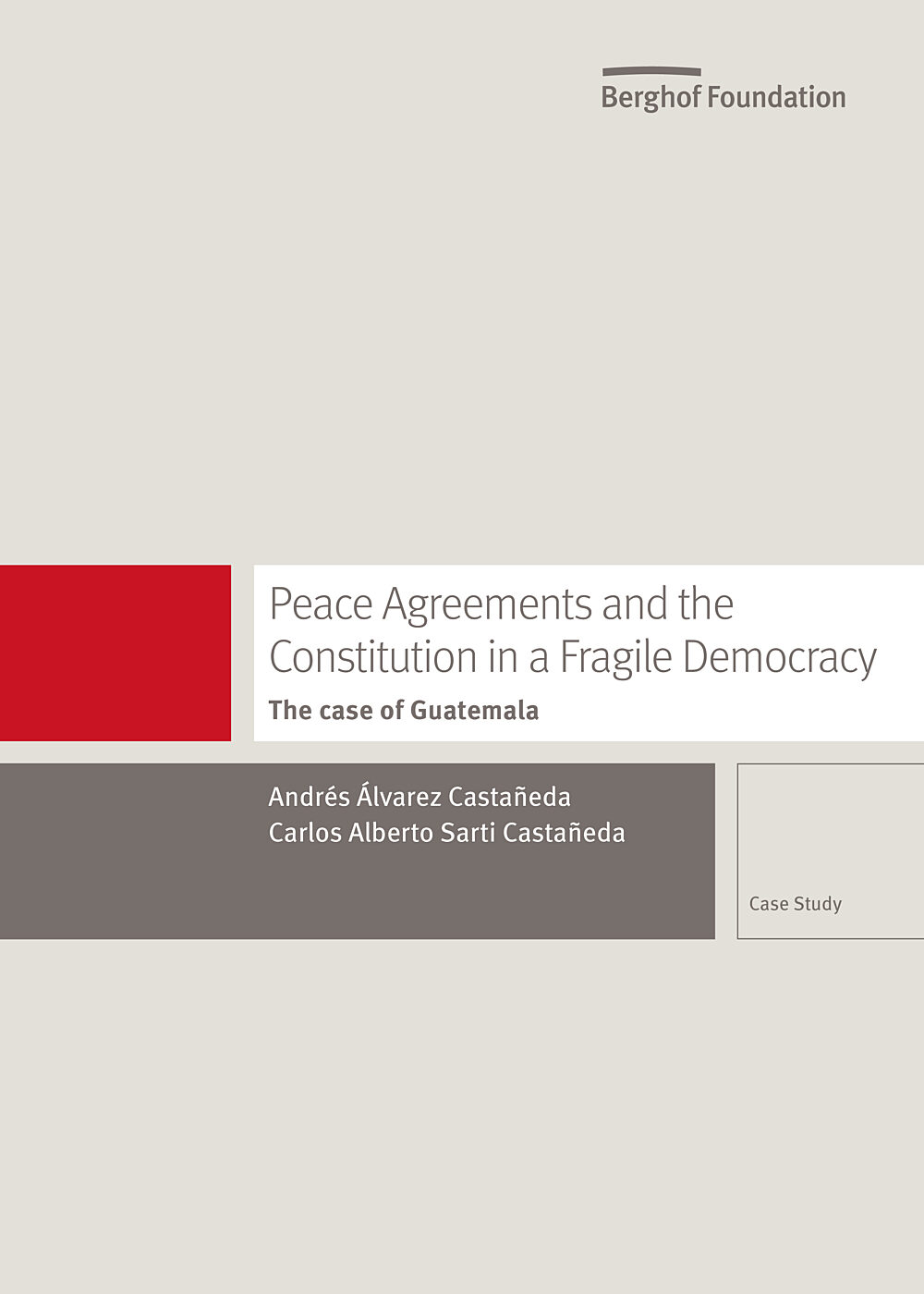 Sarti and Álvarez jointly examine the Guatemalan Peace Accords of 1996, which put an end to the 36-year long civil war that was characterized by a high civilian death rate and widespread commitment of war crimes and crimes against humanity.
---
Authors
Andrés Álvarez Castañeda, Carlos Alberto Sarti Castañeda
The content of and the process leading to the Peace Accords are analysed in relation to the constitution of 1986, which effected the transition from military rule to a democratic state, and the failed implementation process of the constitutional reforms envisioned in the Peace Accords. The analysis thus explores the interplay of the two separate yet partially overlapping transition processes (from military rule to democracy and from war to peace), the question of constitutionalizing peace agreements, and issues around shifting power balances between agreement and implementation, civil society involvement, and the use of referenda.
Thanks for your interest
If you find this publication useful, please consider making a small donation. Your support enables us to keep publishing.