16 Jan 2023
Violent extremism in the Western Balkans and MENA region:
Key findings and implications for research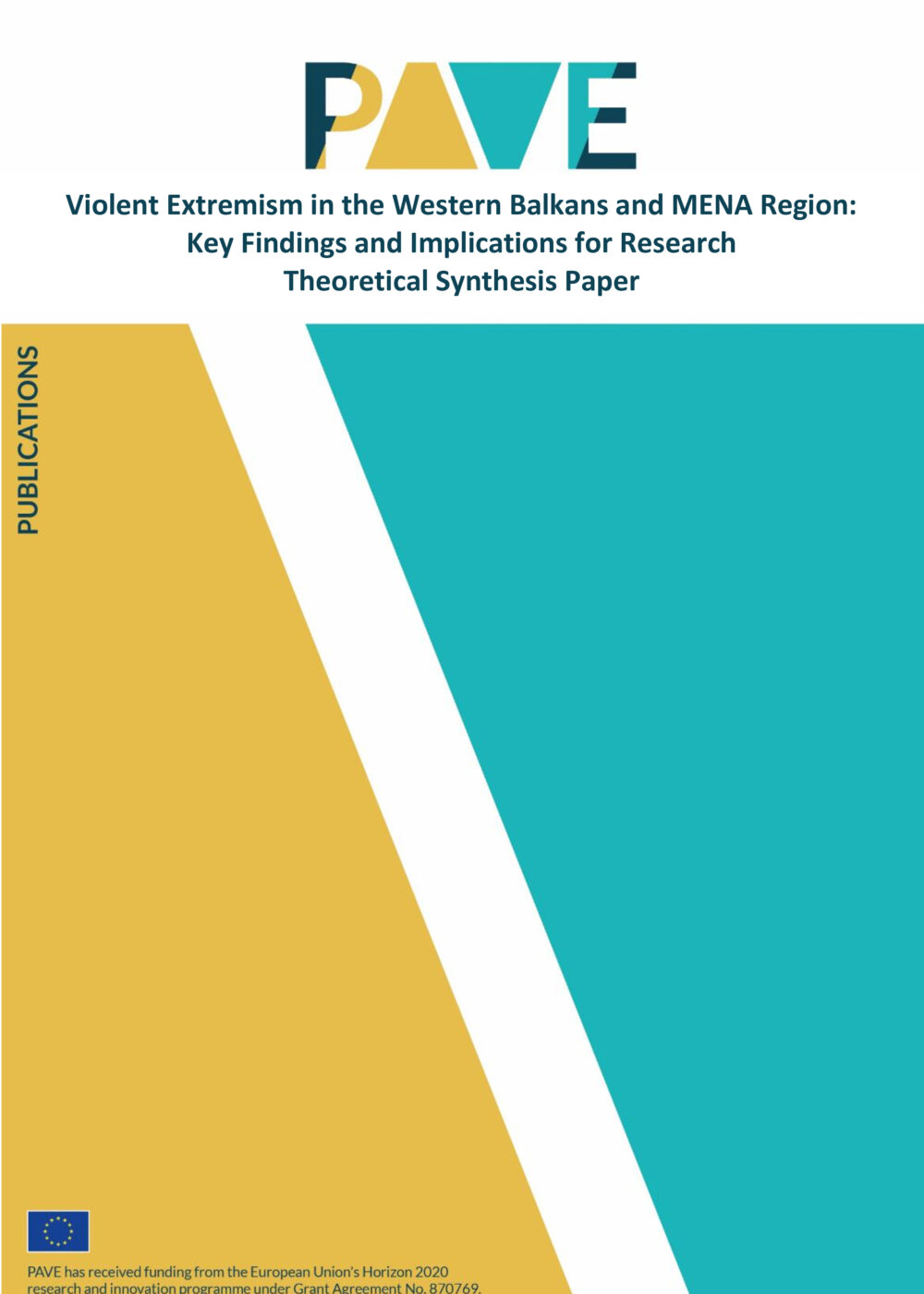 The PAVE project applied an interdisciplinary, participatory and inter-regional approach whose main objective was to advance evidence-based knowledge on violent extremism in MENA and the Western Balkans and to strengthen policy-makers' and community leaders' capacity in effective prevention of violent extremisms.
---
Authors
Maja Halilovic Pastuovic, Johanna-Maria Hülzer, Gillian Wylie
Thanks for your interest
If you find this publication useful, please consider making a small donation. Your support enables us to keep publishing.