22 Dec 2016
Organisations under pressure but powering on: The psychosocial approach within integrated management of threat
A model for human rights organisations and donor organisations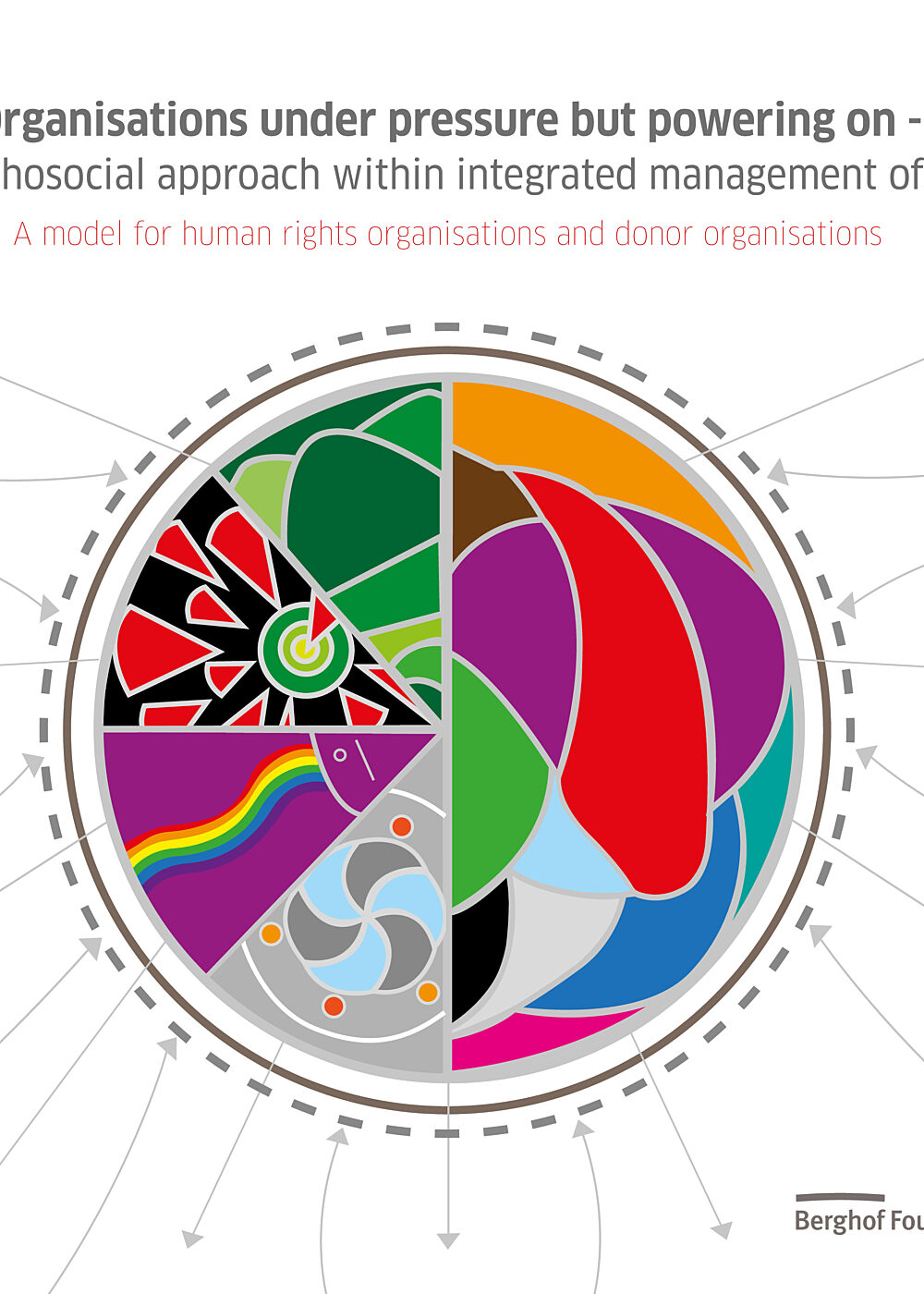 This guide offers a model and elaborates its recommendations for threatened human rights organisations and donor organisations on dealing with threat in an integrated manner. It specifically focuses on incorporating a psychosocial approach into the organisations' routines, spaces and structures as a crucial element of integrated threat management. Drawing together lessons and insights from a joint learning process within the framework of the project "MAPA", it emphasises how HRO and donors can work together towards achieving this goal. The guide is meant to help initiate a change process and stimulate further engagement with the topic, thereby seeking to contribute to maintaining human rights organisations' scope for action in violent contexts. Understood as complementary to existing literature, this interactive guide provides links to other publications on the topic.
---
Authors
Antonia Montanus, Nele Rathke, Barbara Unger
Thanks for your interest
If you find this publication useful, please consider making a small donation. Your support enables us to keep publishing.