4 Jun 2019
Local Governance in Yemen
Theory, Practice, and Future Options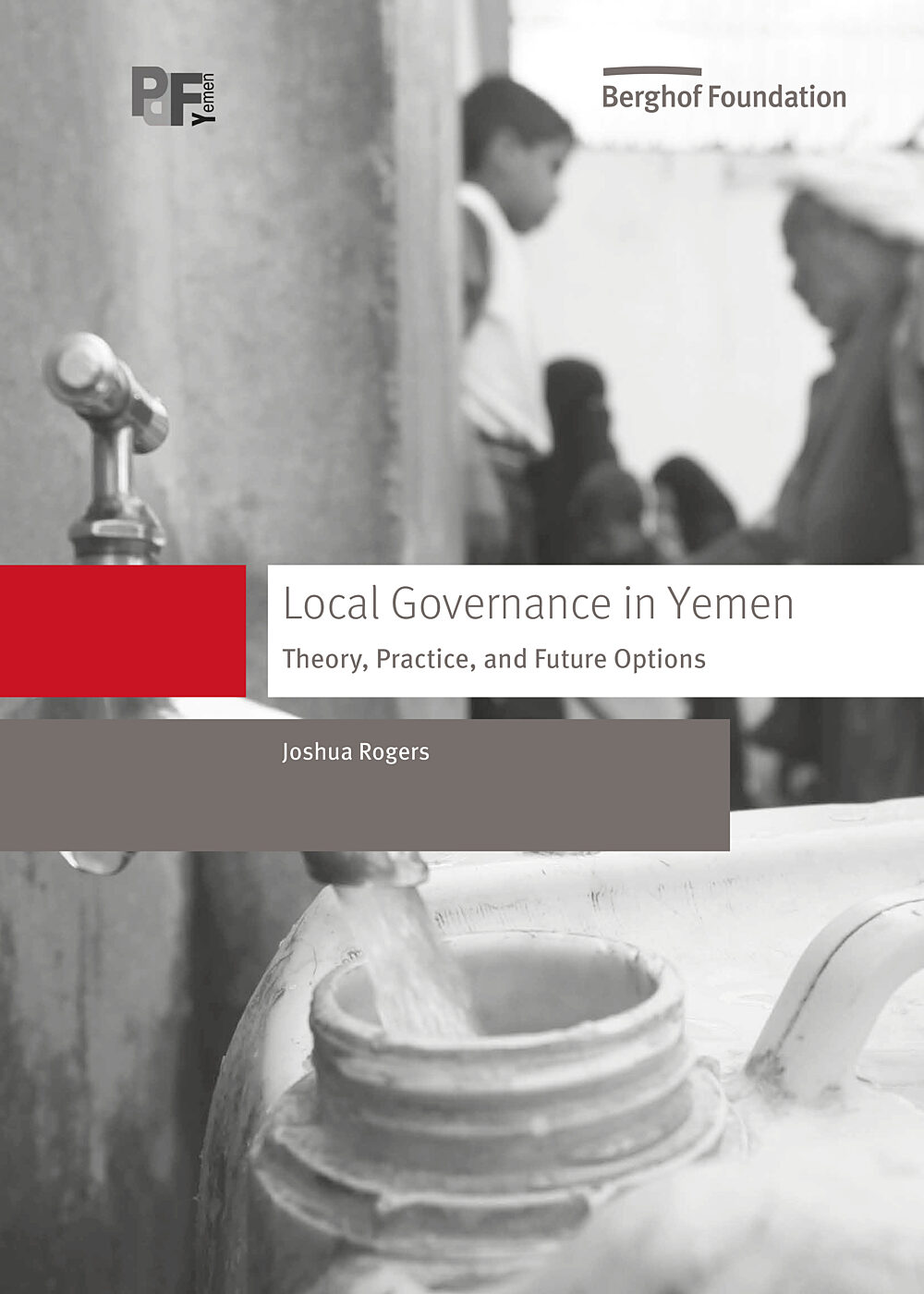 Over the course of several years, the Berghof Foundation and the Political Development Forum (PDF) have focused on strengthening inclusive local governance in Yemen. This work focuses both at the local level in Hadhramawt and Dhamar and at the national level, to improve inclusivity, relaunch the local political process, and engage a broad range of stakeholders in discussions about the current challenges and potential future shape of local governance arrangements in Yemen.
---
Authors
Thanks for your interest
If you find this publication useful, please consider making a small donation. Your support enables us to keep publishing.