28 Dec 2014
Interrogating the Impact of Intelligence: Pursuing, Protecting, and Promoting an Inclusive Political Transition Process in South Africa
IPS Paper No. 7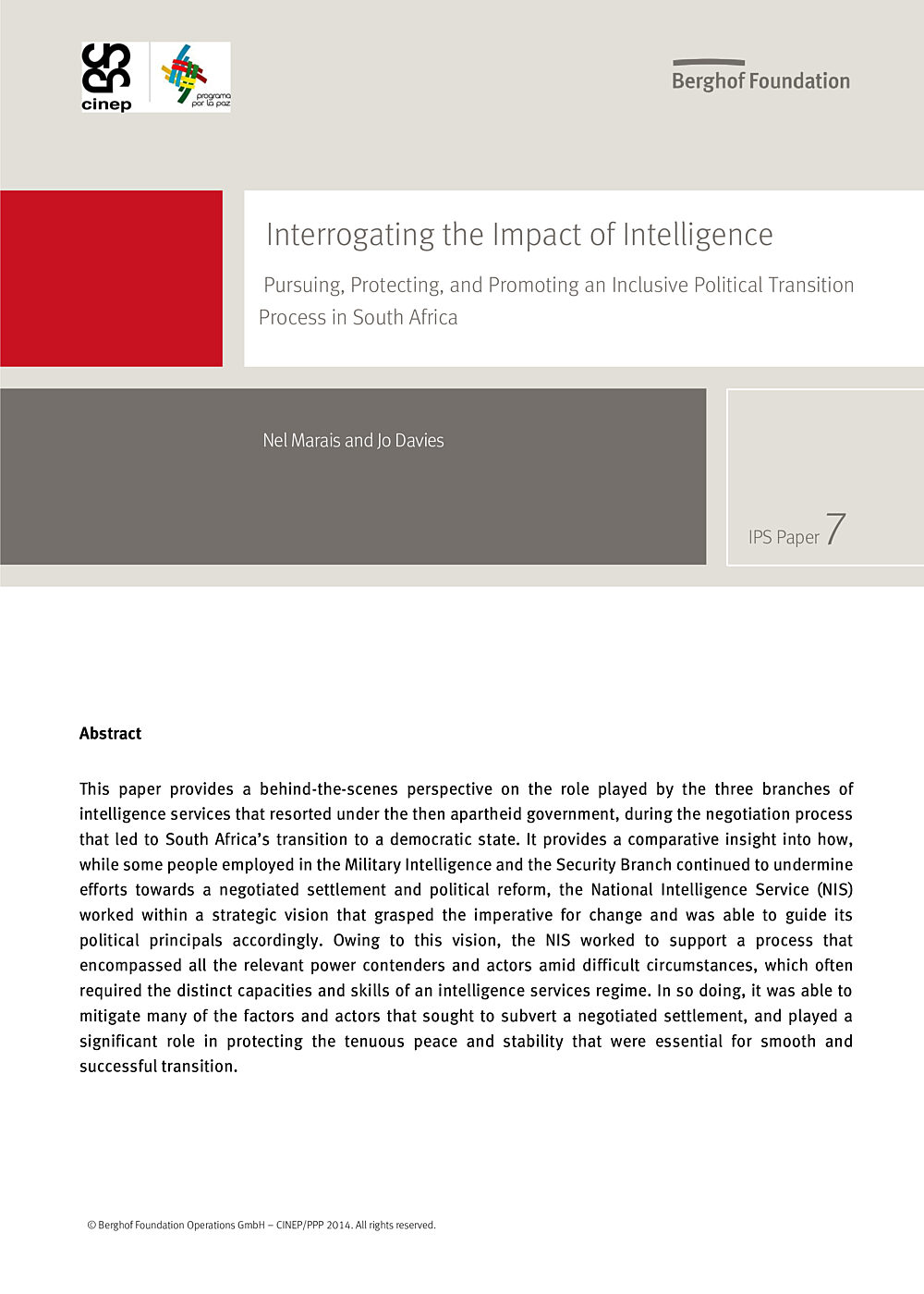 This paper provides a behind-the-scenes perspective on the role played by the three branches of intelligence services that resorted under the then apartheid government, during the negotiation process that led to South Africa's transition to a democratic state. It provides a comparative insight into how, while some people employed in the Military Intelligence and the Security Branch continued to undermine efforts towards a negotiated settlement and political reform, the National Intelligence Service (NIS) worked within a strategic vision that grasped the imperative for change and was able to guide its political principals accordingly.
---
Authors
Nel Marais, Jo Davies
Thanks for your interest
If you find this publication useful, please consider making a small donation. Your support enables us to keep publishing.