18 Jan 2017
Hitting the target but missing the point?
Assessing donor support for inclusive and legitimate politics in fragile societies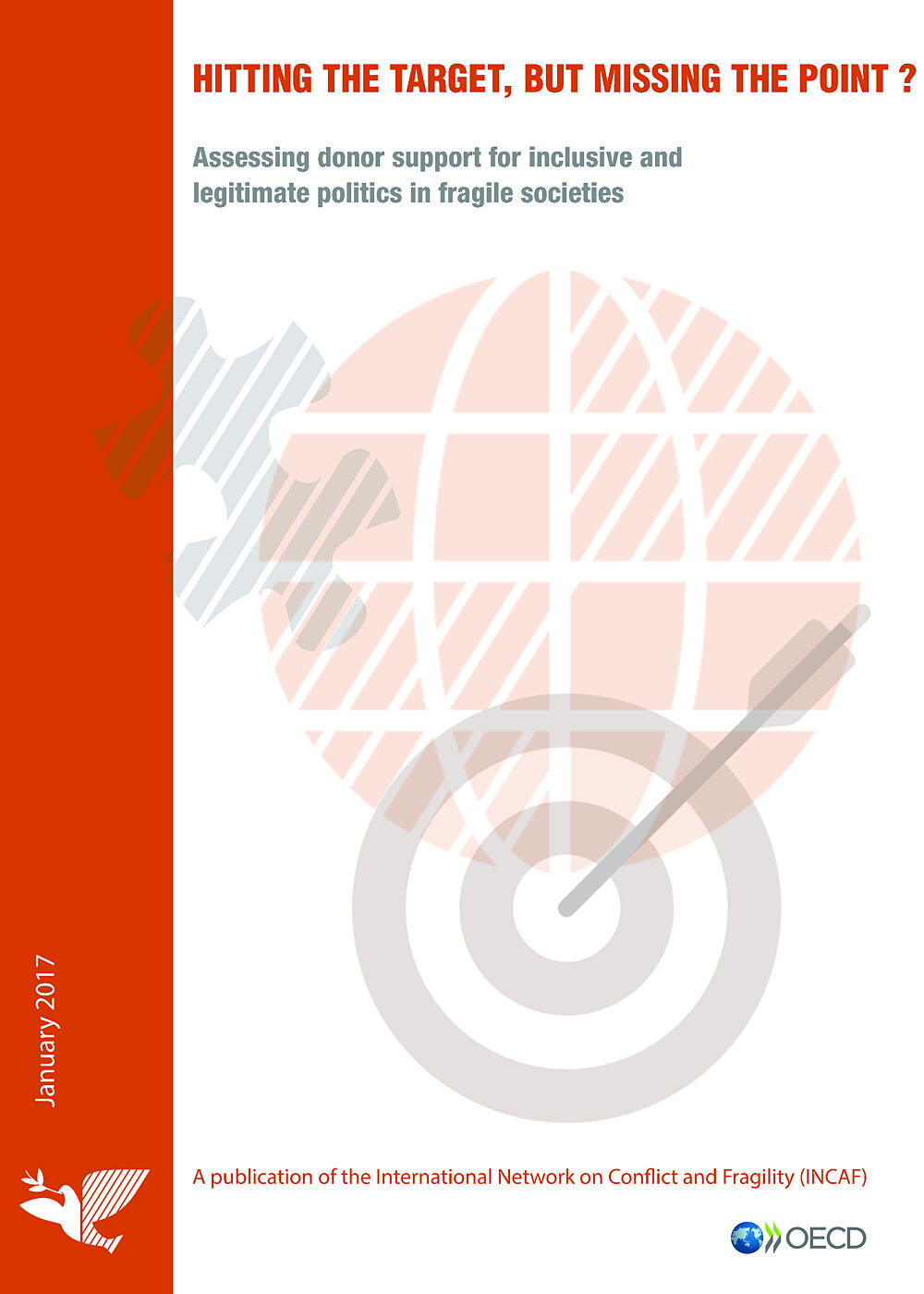 The International Dialogue on Peacebuilding and Statebuilding's 'New Deal for engagement in Fragile States' ("New Deal") of late 2011 promised an end to 'business as usual' with regard to development efforts in fragile environments. This report takes stock of the question of how bilateral and multilateral donors have conceptualized and implemented their commitment to promote 'legitimate and inclusive political settlements and conflict resolution' (PSG1). On the basis of empirical evidence acquired through case studies in Afghanistan, Somalia, South Sudan and Timor-Leste, the report finds that, at best, donors work with an incomplete and inadequate understanding of the typically fragmented and highly contested politics of fragile societies beyond the formal representatives of their governments and administrations.
---
Authors
Erwin van Veen, Véronique Dudouet
Editors
International Network on Conflict and Fragility (INCAF)
Thanks for your interest
If you find this publication useful, please consider making a small donation. Your support enables us to keep publishing.