31 Dec 2019
From Armed Intra-State Conflict to a Functioning Constitutional Order
Reconciling Principles of Third-Party Support – a Reflection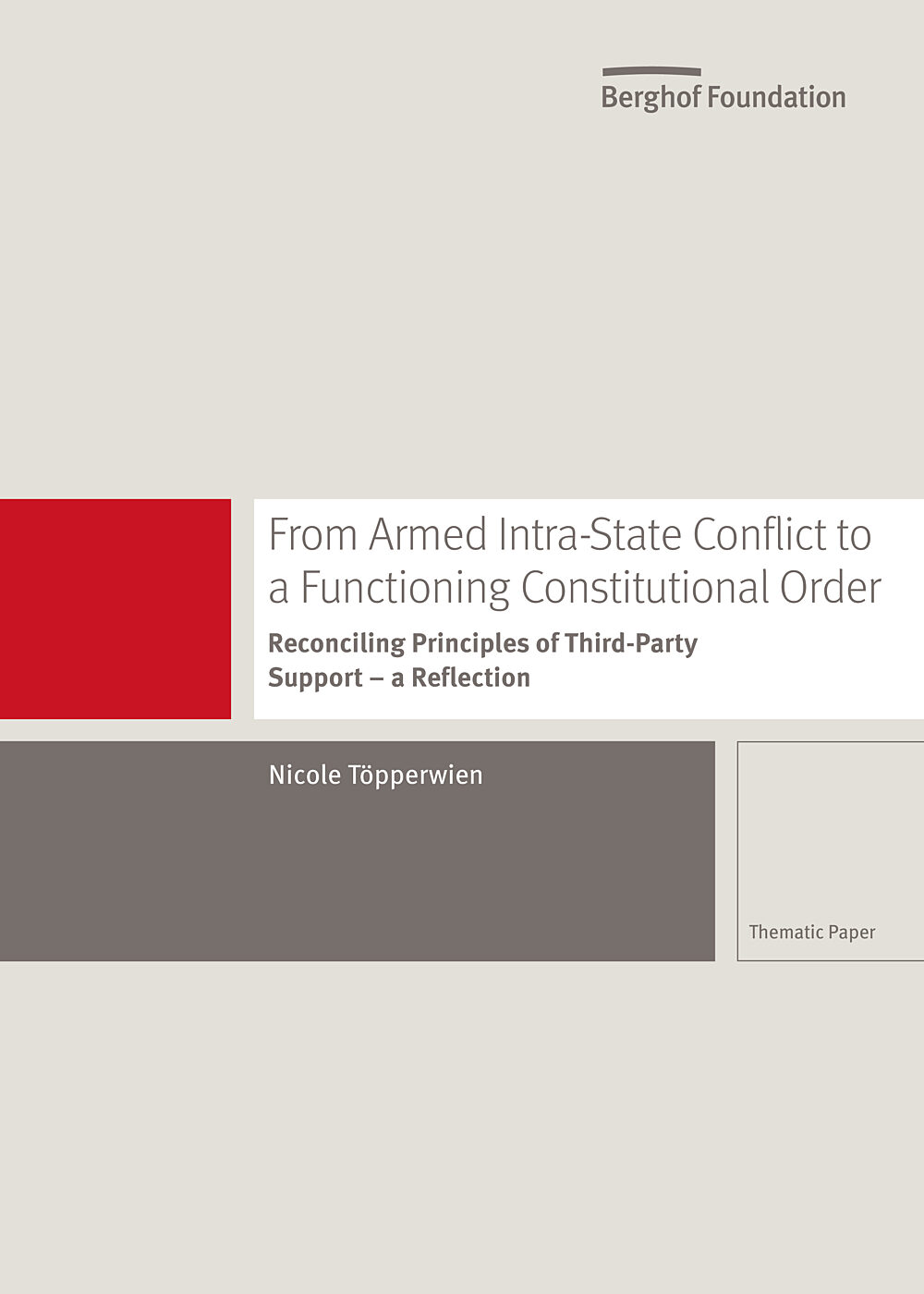 Töpperwien focuses on third party interventions in the field of mediation and constitution building in conflict contexts. Based on different practitioner-oriented literature, she looks at the different processes and sub-processes around the nexus to analyse the theories of change and the resulting intervention strategies that focus on the transition from armed intra-state conflict to a functioning constitutional order. She identifies the perceived similarities and differences, tensions and complementarities in respect to applied principles that can be encountered.
---
Authors
Nicole Töpperwien
Thanks for your interest
If you find this publication useful, please consider making a small donation. Your support enables us to keep publishing.