7 Jul 2020
Critical substantive issues at the nexus of peacemaking and constitution-building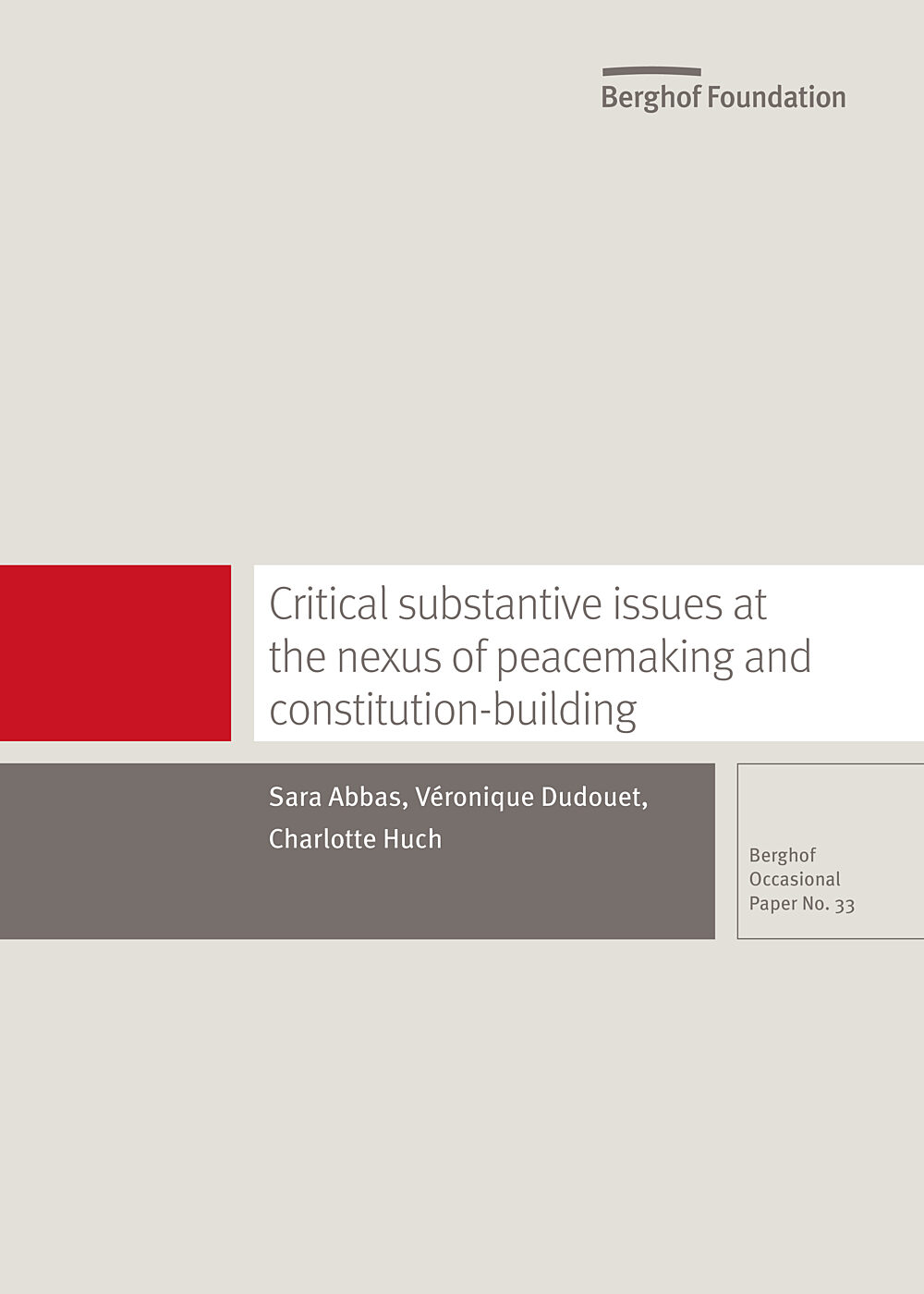 Mediation and constitutional processes are tasked with transforming the root causes of protracted societal conflicts, as well as redressing abuses of power and human suffering caused by conflict. This paper examines the most critical substantive or thematic issues which lie at the heart of both peacemaking and constitution-building endeavours: inclusive political governance; territory and power; security sector reform and governance; and transitional justice. The report then concludes by proposing a number of approaches and strategies to address some of these challenges, based on lessons learnt from past experiences and expert interviews.
---
Authors
Véronique Dudouet, Sara Abbas, Charlotte Huch
Thanks for your interest
If you find this publication useful, please consider making a small donation. Your support enables us to keep publishing.