31 Dec 2019
Constitution Making in Contexts of Conflict
Paying Attention to Process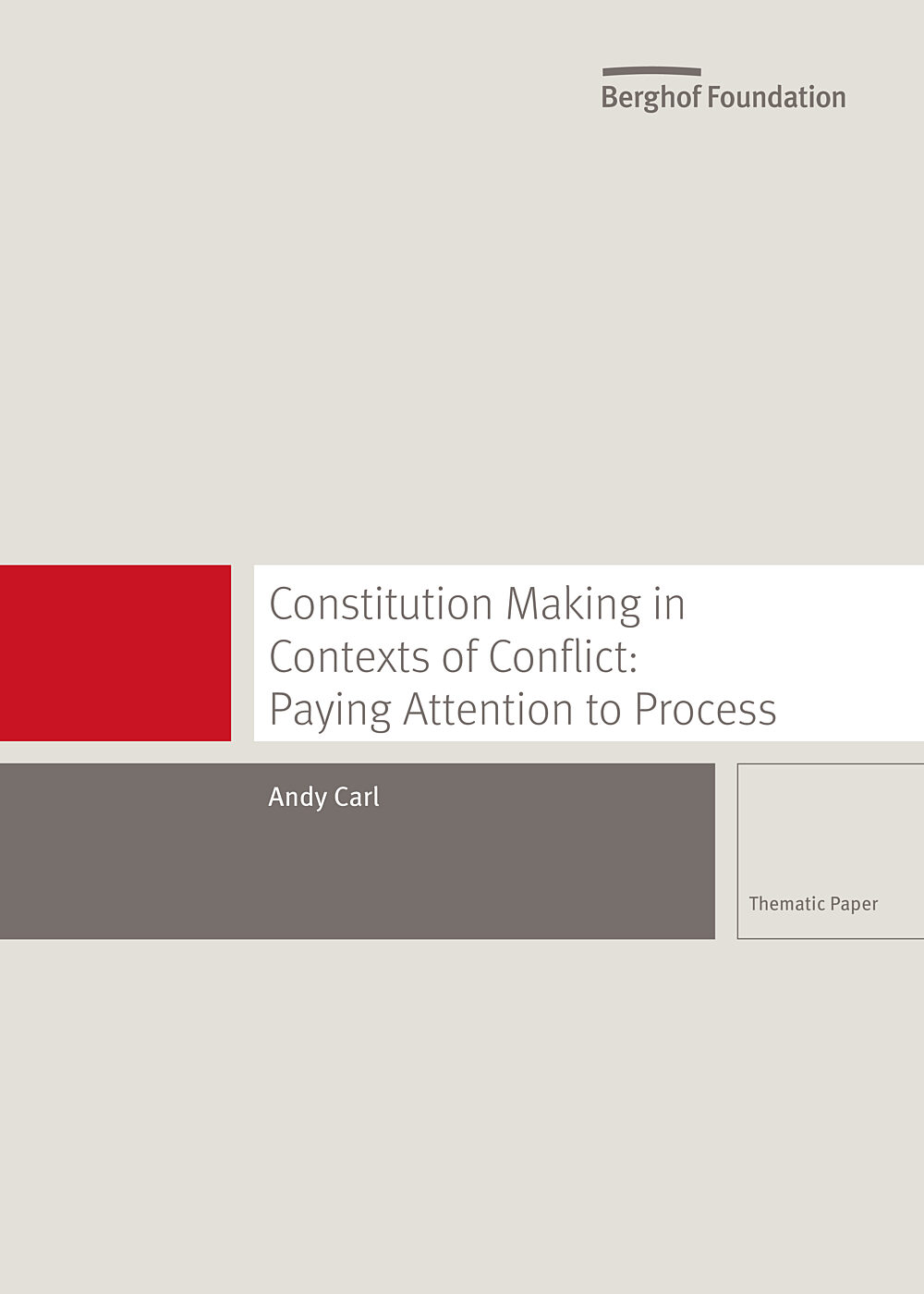 Carl sets the background of his study as such: Behind the headlines of reformed and new constitutions lie complex and dynamic processes with prominent and less prominent actors and initiatives, all taking place in same space and time as the ongoing crisis and conflicts. When successful, their actions add up to processes of constitution building that represent a new and purposeful dynamic of accommodation and assertion of a new law-based order. This transformative change emerges out of the counter-current of powerful and self-perpetuating economic, political and social systems of conflict. Within this background, Carl addresses questions like: what do we know about how such change processes happen, and what can we learn from those deliberate, planned and implemented projects, initiatives and interventions? He sets out a series of framing issues and concepts.
---
Authors
Andy Carl
Thanks for your interest
If you find this publication useful, please consider making a small donation. Your support enables us to keep publishing.