16 Jan 2018
Conflict Assessment Report
Hirshabelle State, Somalia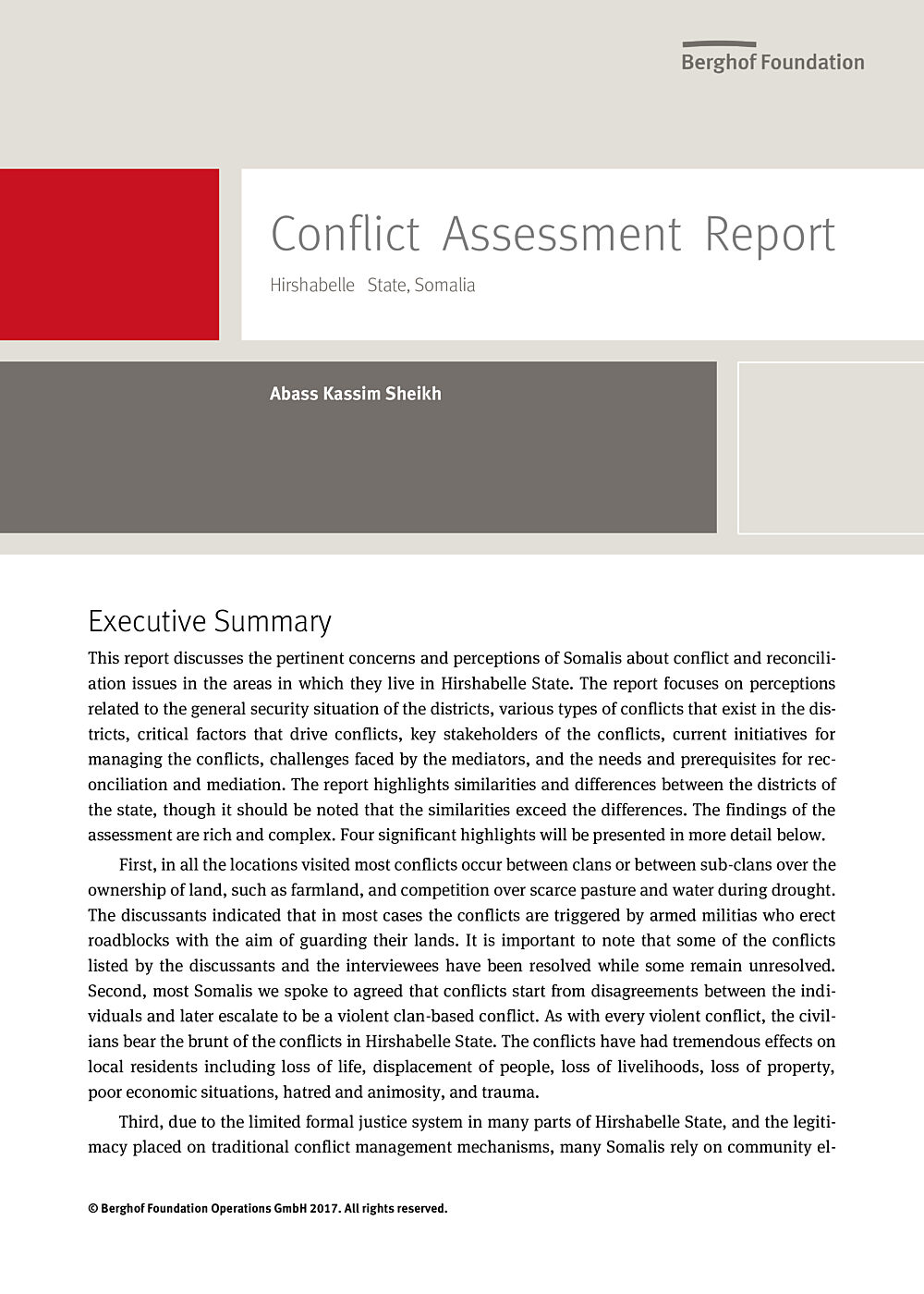 This report discusses the pertinent concerns and perceptions of Somalis about conflict and reconciliation issues in the areas in which they live in Hirshabelle State. The report focuses on perceptions related to the general security situation of the districts, various types of conflicts that exist in the districts, critical factors that drive conflicts, key stakeholders of the conflicts, current initiatives for managing the conflicts, challenges faced by the mediators, and the needs and prerequisites for reconciliation and mediation. The report highlights similarities and differences between the districts of the state, though it should be noted that the similarities exceed the differences. The findings of the assessment are rich and complex. Four significant highlights will be presented in more detail.
---
Authors
Thanks for your interest
If you find this publication useful, please consider making a small donation. Your support enables us to keep publishing.