20 May 2015
Civil Resistance and Conflict Transformation
Transitions from armed to nonviolent struggle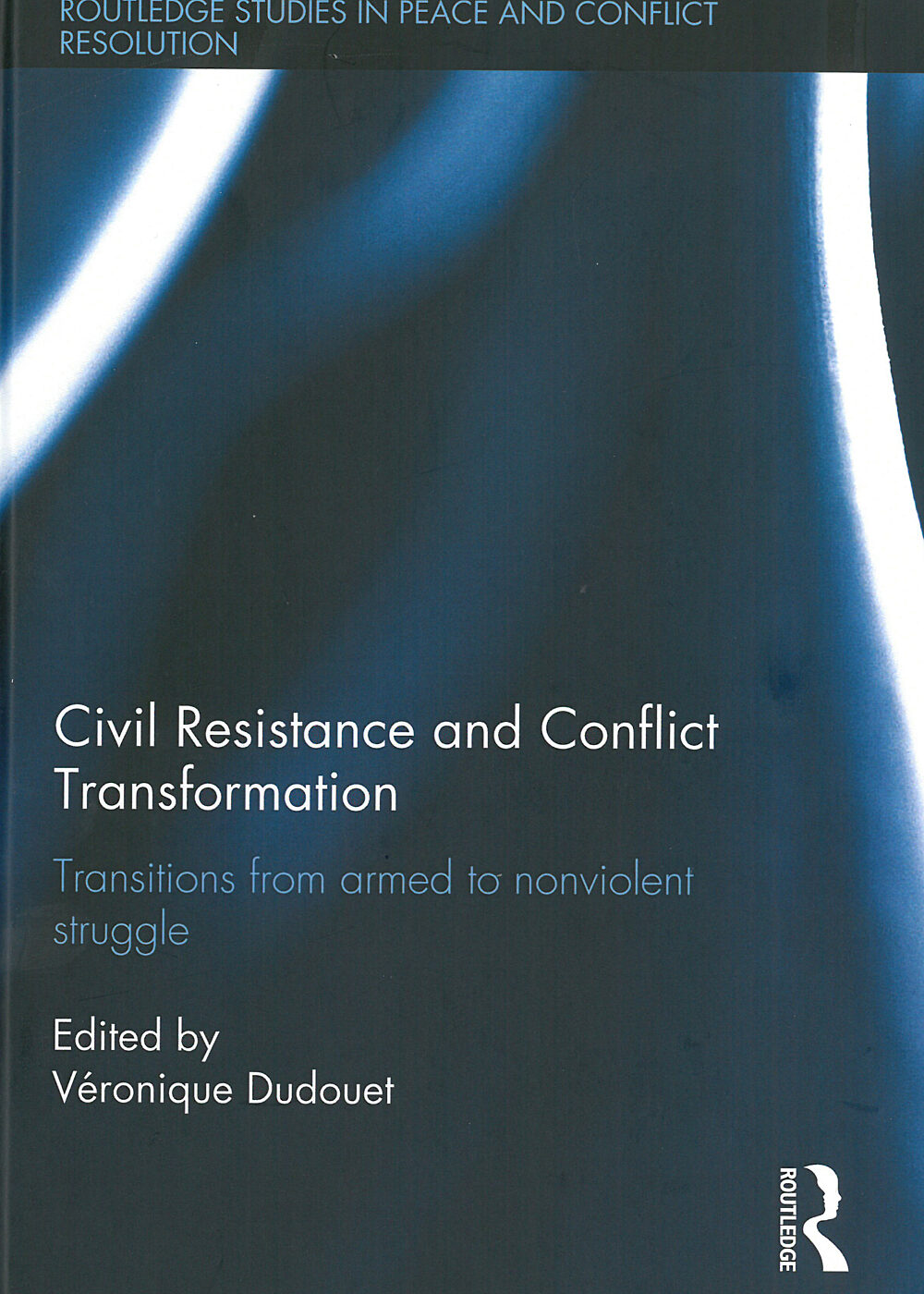 This book compiles conceptual and empirical insights on the decision-making process, rationale and determining factors which underlie the strategic shifts undertaken by armed movements towards nonviolent struggle for self-determination or regime change.
Bringing together academics from various disciplinary traditions the book offers a wide range of case studies – including South Africa, Palestine and Egypt – through which to view the changes from violence to nonviolence within self-determination, revolutionary or pro-democracy struggles.
---
Editors
Civil Resistance and Conflict Transformation is clearly groundbreaking and I am convinced that a new sub-field of civil resistance has been shaped.Stellan Vinthagen, Editor of Journal of Resistance Studies
"If you are academically inclined, you should immediately consult a new book edited by Véronique Dudouet titled Civil Resistance and Conflict Transformation (Routledge 2015). The term 'civil resistance' means nonviolent action and 'conflict transformation' means changing the nature of the conflict from one form to another. The subtitle is more revealing: Transitions from armed to nonviolent struggle…. For now, Civil Resistance and Conflict Transformation is the essential source. It shows that transforming conflicts towards nonviolent struggles is usually a complex and challenging process. Most importantly, it is possible." – Brian Martin, University of Wollongong, Australia
Thanks for your interest
If you find this publication useful, please consider making a small donation. Your support enables us to keep publishing.